Adam Sandler's Sweet Tribute Song to "My Friend Chris Farley" [WATCH]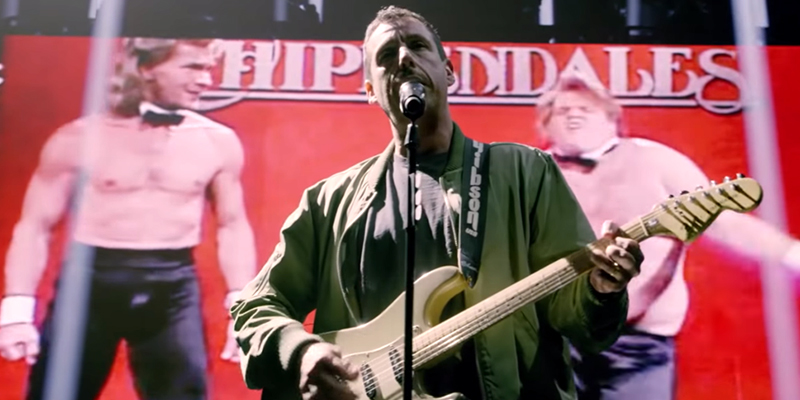 Adam Sandler is one of the most successful comedians of the past twenty years. He made a fortune off movies featuring man-boys who lose their temper and speak in gibberish.
He's also well-known for the goofy songs and funny voices he made famous on Saturday Night Live and touring as a stand-up comedian, including the holiday staple "The Hanukkah Song."
Forgotten in all of the hilarity is Sandler's softer side, as evidenced by his winning romantic comedies with Drew Barrymore, and his reputation as a truly nice guy who gives back.
Sandler's latest Netflix special combines all of the above. It features songs and bits from a patched together collection of touring appearances. He remains likable throughout, gamely tossing about jokes about sex, parenting, UFC fighters, and more. But it's when Sandler gets sentimental that the special really shines, particularly in his heartfelt ode to his old friend and Saturday Night Live cohort Chris Farley.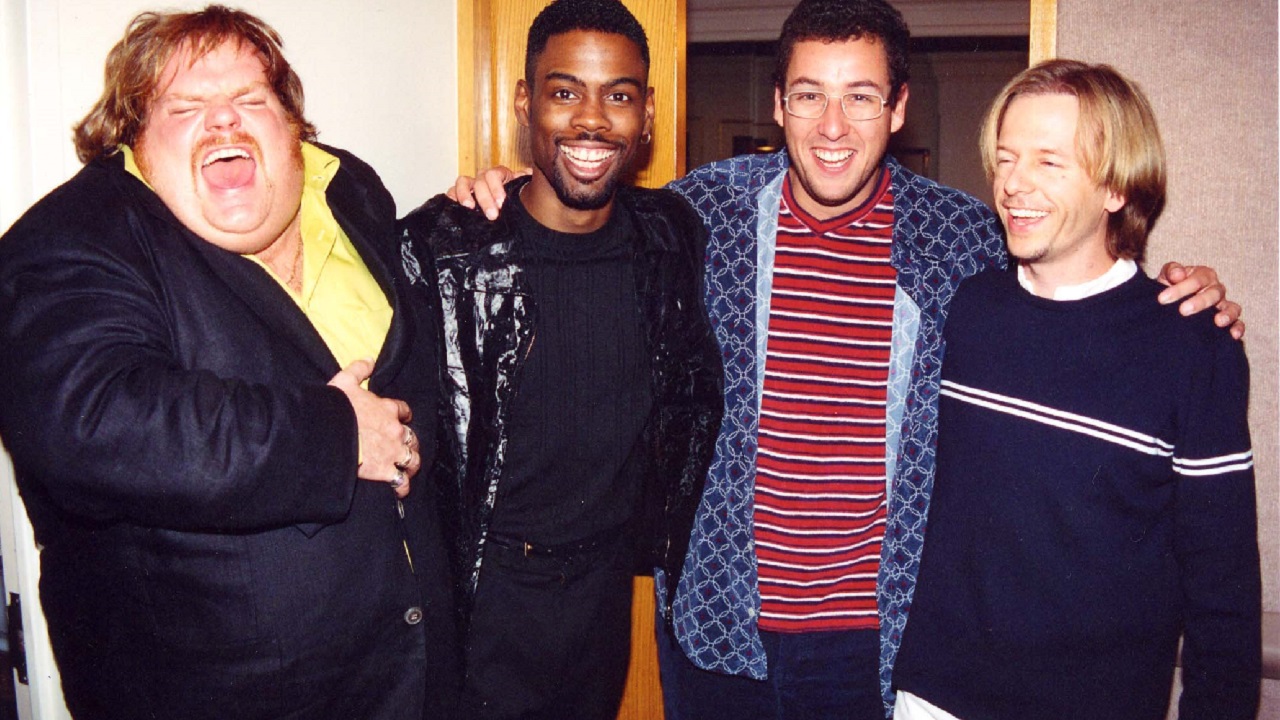 Farley and Sandler hit it big on SNL at the same time, appearing on the show together from 1990 to 1995 before embarking on movie careers, but Farley's demons famously prevented him from having the long career Sandler has carved out for himself. In the decades since Farley's tragic death, Sandler has largely stayed mum, leaving the tributes and testimonials to mutual friends David Spade, Chris Rock, and others. But in his new 100% Fresh comedy special, Sandler shares a sweet song about his old friend.
The lyrics to the song touch on their first meeting, his warnings to his pal – "We told him 'Slow down, you'll end up like Belushi and Candy,' he said 'Those guys are my heroes, it's all fine and dandy.'" – and references many of the sketches and characters that made Farley a household name, from "the van down by the river" to the Chippendales audition and more. It's sentimental and sad, while the clips and references to beloved moments simultaneously can't help but make you smile.
The song culminates in a guitar solo, during which slides of Farley's life are shown on the screen on stage, and the entire performance makes "My Friend Chris Farley" the highlight of the special, and maybe even Sandler's career.