Guy Creates AI Version of Self to Ditch His Zoom Meetings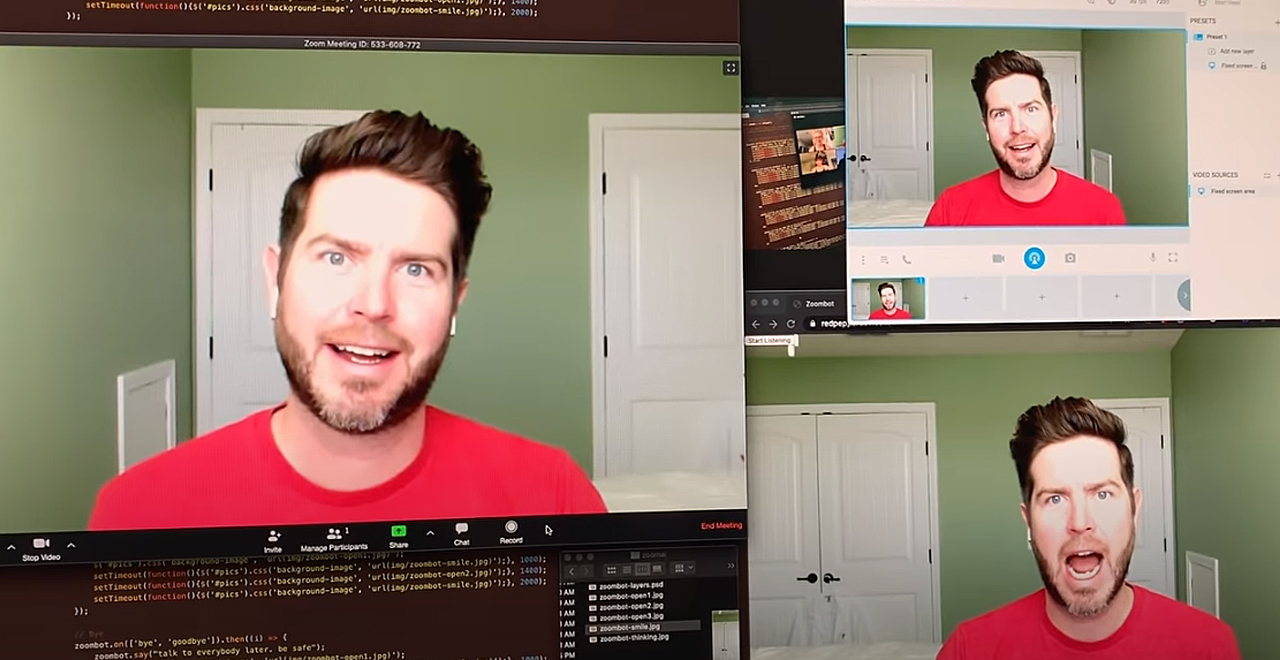 Not all heroes wear capes. Some use artificial intelligence.
These days, video calls are all the rage. Connecting video has become a necessary evil for many of us who are suddenly faced with working, or attending class, remotely. We used to see each other all the time, at meetings, in the hallways, around the corner of our cube farm, but now we're all stuck inside with limited human interaction, and video calls are the closest we get.
Of course, weeks into quarantine, not only does constantly having video conference calls get old, so does showering and/or wearing anything besides your PJs. Sometimes you're maybe not looking your best, or you've long caught on that this conference call could have just as easily been an email. But you've got to show up because your boss is gonna be there too. There's no way around it.
Or is there?
Matt Reed figured out a way to get out of his countless Zoom calls, using some developer skills, a little ingenuity, and a program called Zoombot. A writer for Red Pepper, Matt explained exactly what he did, and how he did it.
"So, in order to reclaim some of my precious time I built a Digital Twin of myself that uses the latest in advanced AI Speech Recognition and Text-to-Speech to handle my Zoom meetings for me."
His Zoombot stand-in comes complete with almost-human head tilts and blinking, along with a collection of catchphrases you might hear on a work call, like "Let's circle back on this," or "Is it too early for red wine? HA HA HA."
All in all, it makes for a pretty amusing, and slightly disconcerting, experience!
Watch this hilarious video of his not-quite-successful attempt to escape his Zoom calls: