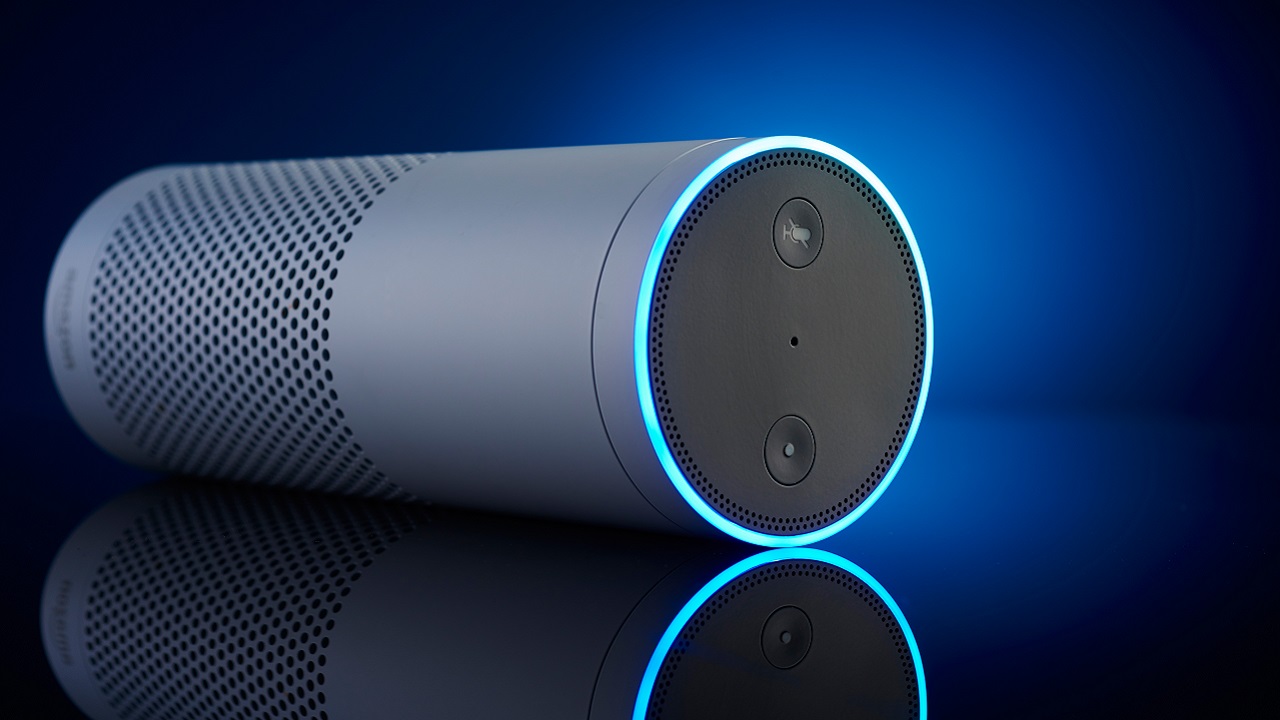 Credit: Photo by Joby Sessions/T3 Magazine via Getty Images
Anyone with a toddler has been dying for this
Effective voice-activated technology is one of the most exciting bits of technological advancement, and that's in an era that's full of them. Amazon's Echo speaker is one of the primary examples of how to incorporate voice-activation into your life in order to make things easier and more convenient for you.
Unless you have kids. Then it's a nightmare. Until now! Maybe?
The Echo speaker was the first voice-activated home speaker system to hit the market, but it's long past being the only one. Echo's primary competitor, Google Home's speaker, has a slick look, slick commercials, and one more slick feature: voice recognition.
But according to Tech Crunch, Alexa is finally launching that feature. And Prime parents everywhere are breathing a sigh of relief.
You can now create voice profiles on Alexa, via a new feature you can set up through the app. Once installed, your Echo can recognize your voice and access specific, personalized information, such as your messages, without the person needing to specify who they are. Among the capabilities the voice profile can access are personalized music playlists, personalized shopping, and Alexa-to-Alexa calls.
The new voice profile capability started rolling out in mid-October, and for instructions on how to set it up, you can head over to Amazon.com.
For anyone with young kids, it can't come soon enough. Trying to use a voice-activated speaker with a toddler around is like trying to defuse a bomb with… a toddler around. Because doing just about anything with a toddler around is a goddamn nightmare, let's be honest.
Voice activation and children don't mix. Have you ever tried to make a Bluetooth phone call with your kids in the backseat of the car? I tried once, and now that that memory has resurfaced, I need a few minutes to calm myself down.
Okay, I'm back.
Children love any excuse to talk, to be loud, and to interrupt. Having a voice-activated speaker like Alexa in the house creates the perfect storm. The last time we had friends over my house, my 6-year-old kept interrupting my perfectly curated playlist (I live in Brooklyn) by forcing the Echo to play the poopy song. (Yes, it exists. No, don't listen to it.)
The ability for the speaker to recognize who is speaking is huge, but what Amazon really needs to do is create a way to tell the Echo to ignore certain voices. That way, after she ignores my son's thirty or forty straight nonsensical questions – "Who would win a fight between the moon and the sun?" "Are Yoda and Groot related?" "How smart is poop?" "How much does my poop weight?" "Does poop poop?" – he'll give up and go bother someone else.
Probably Siri. Shit. Where's my phone?!