Amazing 6-Year-Old Girl Takes Care of Paralyzed Dad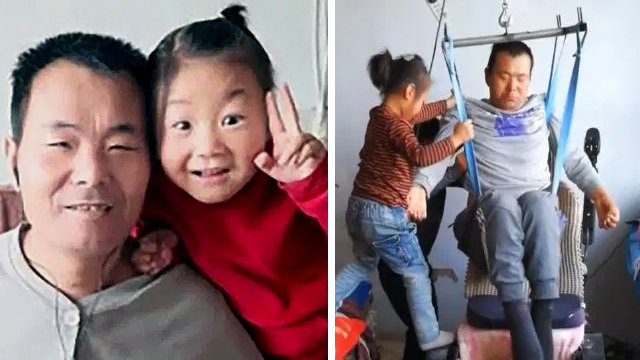 Most parents take care of their children, not the other way around. But sometimes life deals you a different hand, and you do what you have to do to get by. Even when you're six.
Jia Jia is a six-year-old girl who lives with her father in China, but her daily routine is far from what most 6-year-olds are used to. Because her dad is paralyzed, and ever since her mom left, she's been taking care of him.
Her father, 40-year-old Tian, was paralyzed from the waist down when a taxi he was riding in was involved in an accident in 2016. Less than three months later, Tian's wife abandoned him, taking their eldest son along with her, and leaving Jia Jia to tend to her dad.
'She told me on the day that she was going to stay in her mother's home for a few days. But she never returned, and she took our son with her,' Tian told Metro.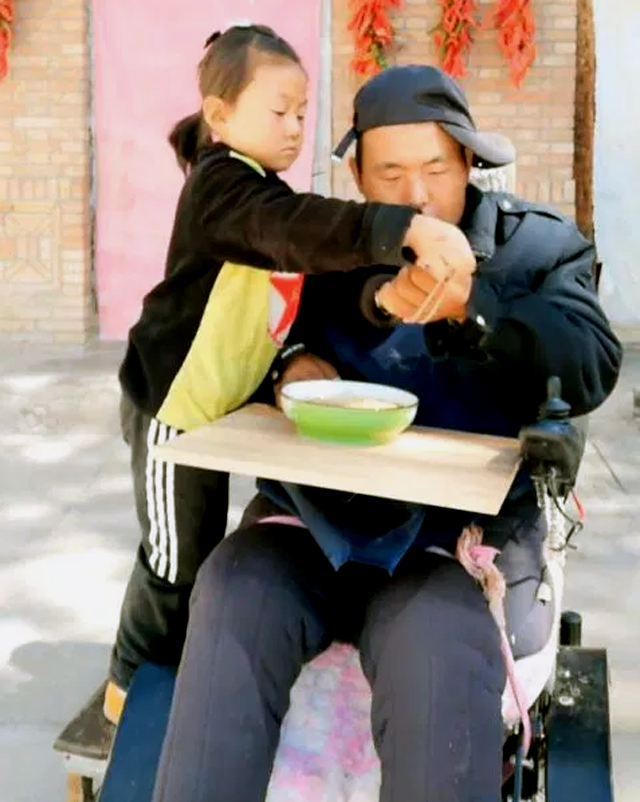 So Jia Jia has been picking up the slack, waking every day at 6am to massage her dad's muscles for a half hour, help him to eat, brush his teeth and wash his face. When she leaves for school, his elderly parents watch over him, until Jia Jia returns.
She even shaves his face for him. 'At the beginning, I didn't know how to shave and I cut dad's face and it bled. But dad said it wasn't painful. Now, I'm very good at shaving his beard. My grandmother says I shave it very clean,' she said.
Tian livestreams his daughter's selflessness on Kuaishou, a Chinese live-streaming app, on which he's amassed 480,000 followers watching Jia Jia's extraordinary efforts to care for her dad at the tender age of 6. It can't be easy, but perhaps the little girl's age is to thank for her boundless energy.
'Looking after my dad, I don't feel tired at all,' Jia Jia said.
Blessed be the children.