The Best Amazon Black Friday Deals for Dads
Amazon's Black Friday sales are fast approaching and we've uncovered the deals that dads are going to be most interested in. Is Amazon an ethically dubious-at-best corporation that will one day overthrow the governments of man? Probably. But shopping for the holidays the old fashioned way is a major pain in the ass, so here are our picks for what to look for between now and November 29th. Amazon is parsing out its deals over the course of the week, as though they were sending out harbingers of their coming reign. So renounce your family Thanksgiving and unshackle yourself from the toils of tradition, and stare unblinking into the blinding light of these deals!
Save 40% On LEGO Star Wars Ultimate Millennium Falcon
Two things are true in this world. The first is that Lego was better when we were kids and they didn't rely on licensed properties like Star Wars and Harry Potter. The second True Thing is that the Lego Millennium Falcon is a thing of perfect beauty and to see it is to know desire.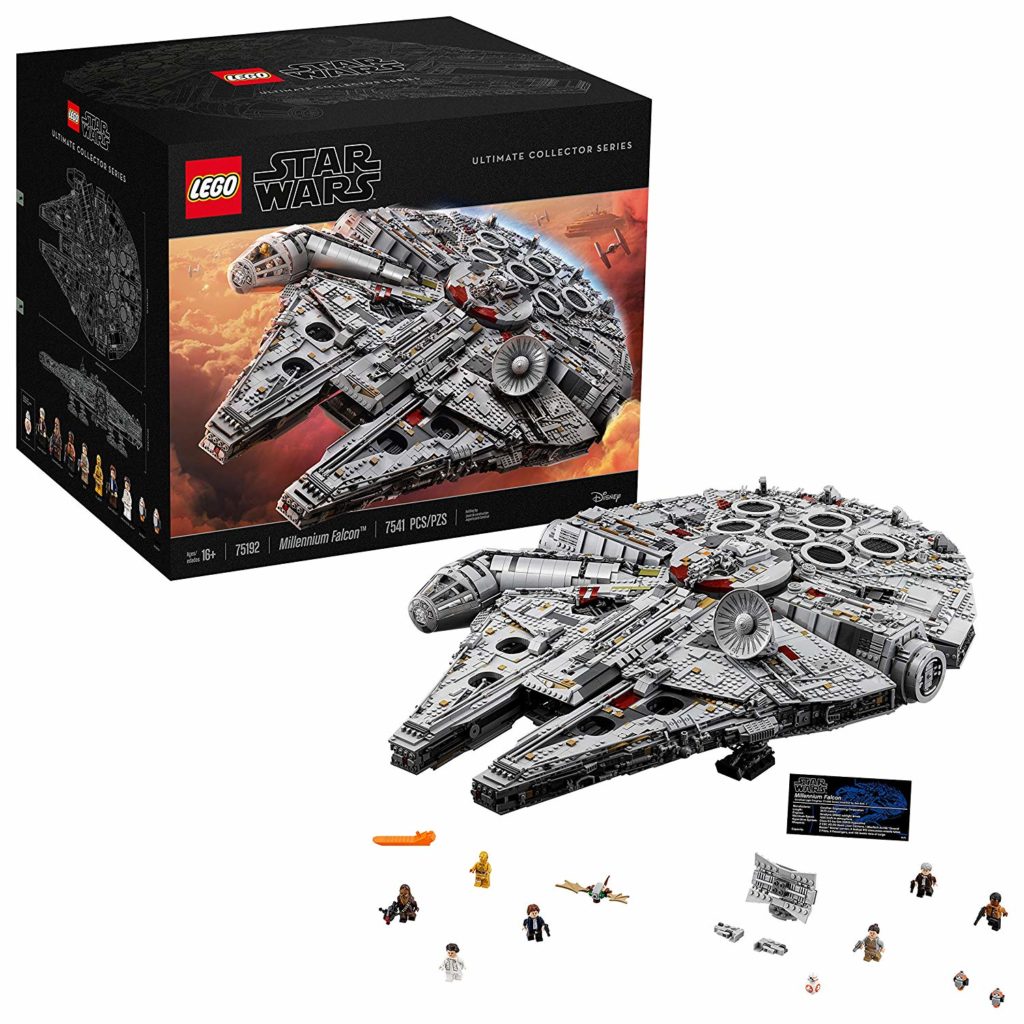 The perfect nexus of childhood nostalgia and midlife crisis hobbyism, the ultimate Star Wars toy has 7541 pieces. 40% is a sizable chunk off the normal $800 price tag – more than you'd need to get the accompanying
lighting set
to make this bird truly soar.
Other planned toy and game deals: 
Save up to 30% on select strategy games
Save up to 30% on select party games
Save up to 30% on Barbie, Hot Wheels and more from Mattel
Save up to 30% on select Nintendo Switch Software
Save up to 33% on select Nintendo Joy-Con
Save up to 33% on PlayStation 4 Slim 1TB bundle
Save up to 45% on Netgear products
Save over 30% on Netgear wifi & routers
Save Up To 39% On Ecobee Smart Thermostat Bundle
One of a dad's sacred responsibilities is the management and defense of their home's thermostat and electricity usage. Not sure about what the bundle will include specifically, but it's likely to be a combination of an Ecobee Smart Thermostat and Smart Switch. If you haven't made the jump to smart-ifying your home, this is a good starting place. After all, you're not paying to heat the whole neighborhood.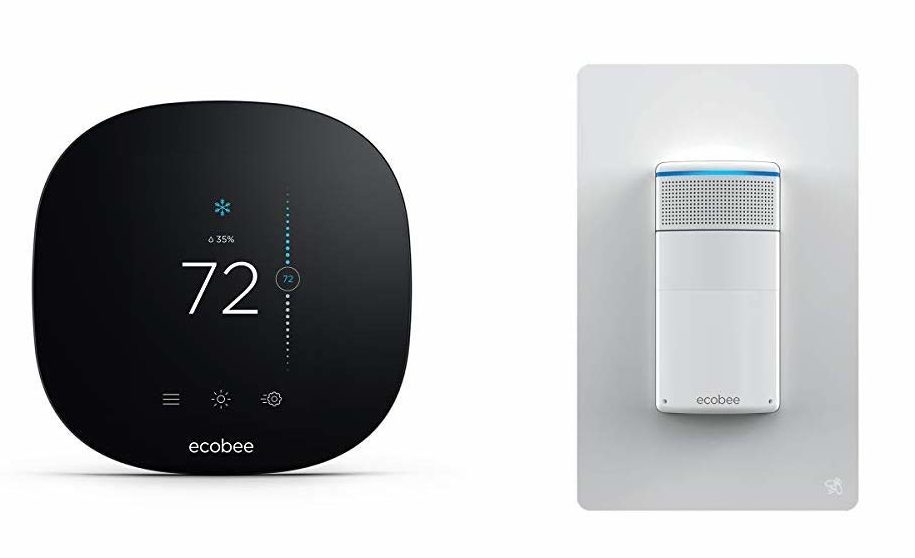 $70 OFF Ring Video Doorbell Pro
The next step in making your home smart is a doorbell security system. The Ring Video Doorbell Pro comes with an HD camera that can stream to your phone or tablet, and pairs with Alexa. You can even talk to visitors outside through the app interface.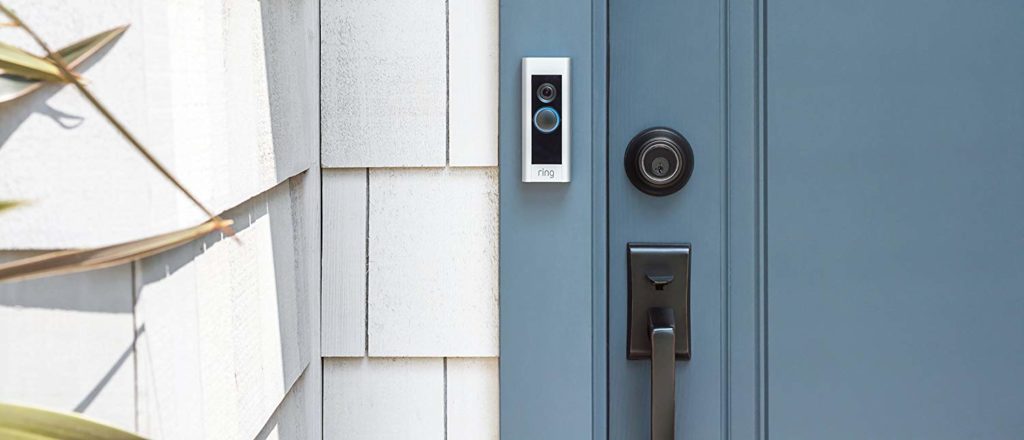 These are ideal for catching people who like to swipe Amazon packages, you know, as long as they don't get the one this comes in.  What could be more important than adding a little extra security to your home/having a cool future gadget to show off?
Other planned smart home deals:

Save on Chamberlain MyQ Garage Hub at $17.98
Save on iRobot Roomba 960 at $399.00
Save on iRobot Roomba 675 at $199.99
Save on the new LG 82″ 4K Ultra HD Smart LED TV at $1,699.99
Save up to $79.90 on Arlo Technologies products
Save on Shark IQ Robotic Vacuum at $399.99
Save over 30% on Netgear wifi & routers 
$40 OFF Fire 7 Kid's Edition
Okay, there's a lot to be said about kids and devices. The screentime argument is not one that we're here to solve in this list. What we do know is that it is very, very frustrating when our kids "accidentally" buy like $364 worth of Minecraft skins or whatever. That's why the Fire 7 Kid's Edition is honestly more useful than regular tablets.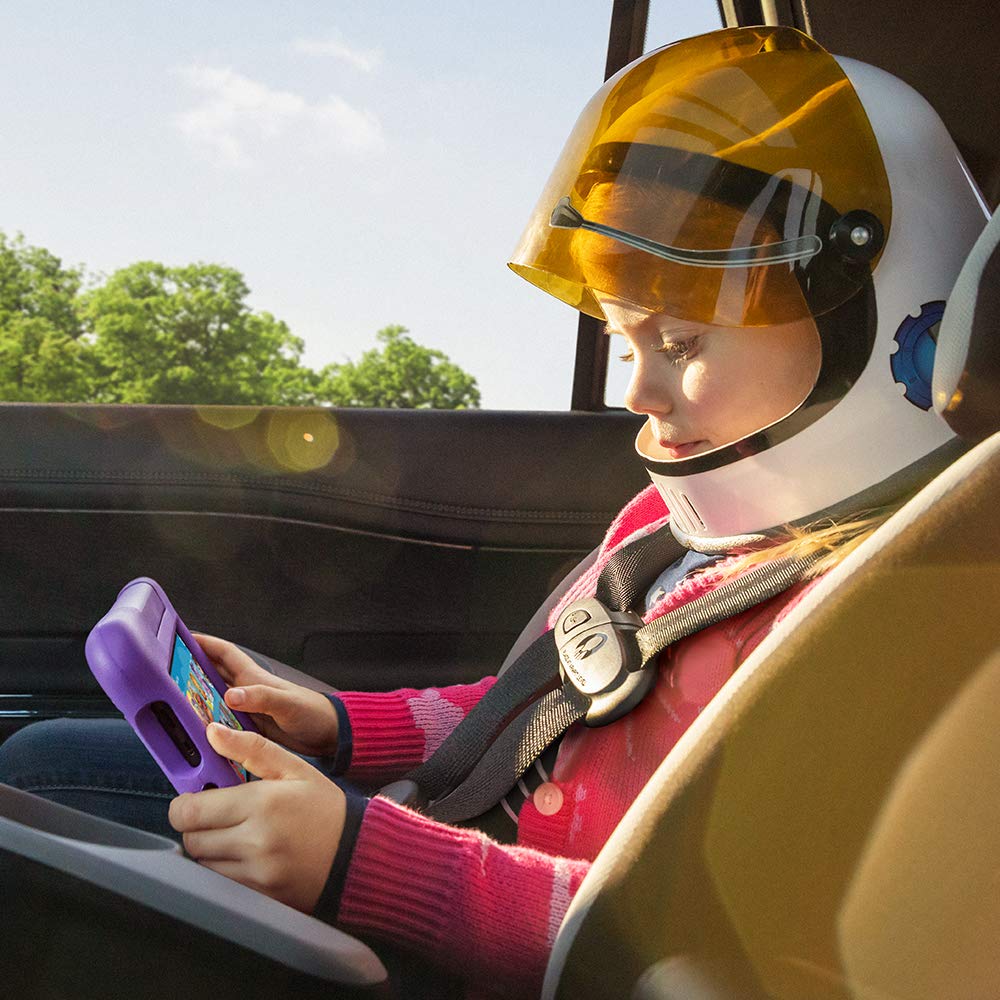 Think how content your own little astronaut would be with their own tablet that has absolutely no credit card information saved or important work email accounts accessible.
Save $200 on Sony Sound Bar with Dolby Atmos and Wireless Subwoofer
Sound Bars scratch the decades-old itch for a high tech optimum sound system but eliminates most of the tangled Christmas lights quality of setting up surround sound that parents from the 90s will remember all too well. The Sony Sound Bar comes bundled with a Wireless Subwoofer that creates a theater-like experience in your own living room.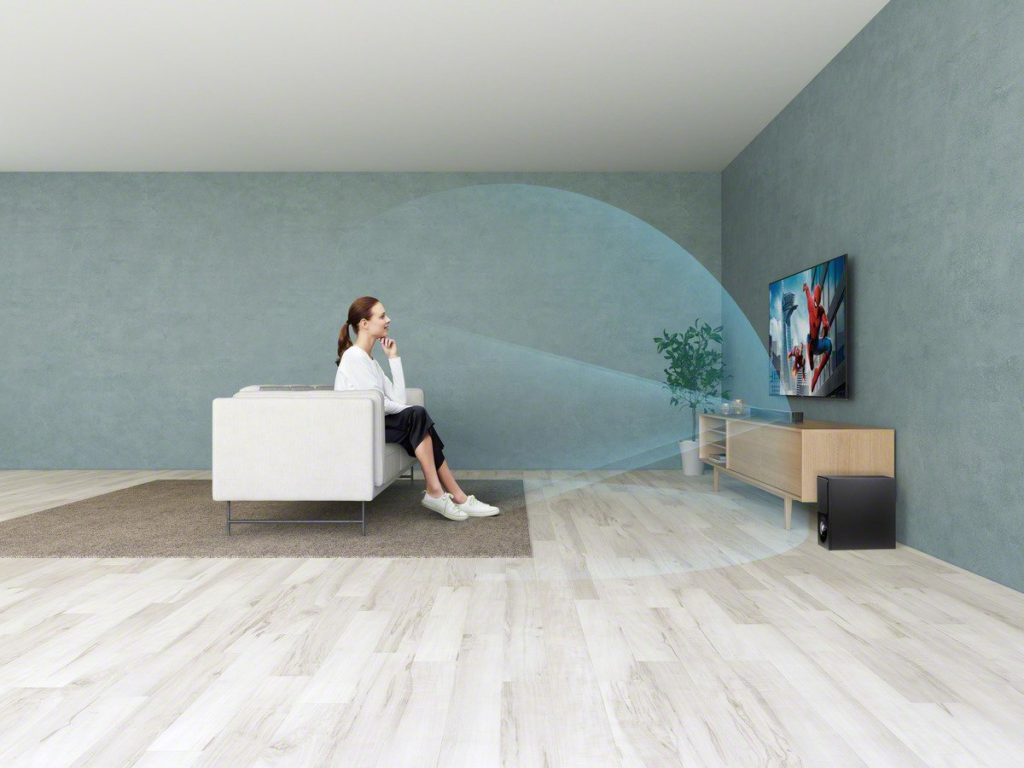 No, it will not create a translucent forefield of sound around your family while they watch reality television or Paw Patrol, but it will recreate something called "verticle sound" which is apparently what makes stuff sound good.
$0.99 For Four Months Of Music
If you haven't fully emersed yourself in Amazon Prime but do enjoy a good tune on-demand, you can now get a quarter of a year's worth of jams for just under a dollar. Amazon Music Unlimited offers about 50 million songs, and this is the best deal in their history. The subscription goes up to ten bucks a month after, but that's still a fine price to pay for ad-free music.
Other planned Entertainment and Device deals: 
Save $200 on Sony Sound Bar with Dolby Atmos and Wireless Subwoofer
Save up to 45% on streaming devices and accessories
Get $10 back in eBook credit when you spend $30 on eBooks (activation required).
Save up to 80% on select Kindle best-selling books
Audible: Between November 25 and 27, new members receive a bonus $15Amazon credit and continue to save 53% on the first three months of an Audible membership at $6.95 a month. Additional offers to be announced through the holiday season.
Echo Dot is $27.99 off – just $22.00 or get a 3-pack for just $64.97
All-new Echo Dot with clock is $25 off – just $34.99
Echo Show 5 is $40 off – just $49.99
All-new Echo is $40 off – just $59.99
Echo Input is $20 off – just $14.99
Get the Echo Show 5 and Amazon Smart Plug for just $54.98
Get a Fire TV Stick 4K with Alexa Voice Remote and Echo Dot for just $46.99
Fire TV Stick with Alexa Voice Remote is $20 off – just $19.99
Fire TV Stick 4K with Alexa Voice Remote is $25 off – just $24.99
All-new Fire TV Cube is $30 off – just $89.99
Ring Video Doorbell Pro is $70 off – just $179.00
Get the Ring Video Doorbell Pro + Echo Show 5 for just $179.00
Get the all-new Blink XT2 3 Camera Kit and an Echo Dot for just $184.99
Get Amazon Smart Plug for just $4.99 when purchased with Echo Dot, all-new Echo Dot with Clock, all-new Echo, Echo Plus, all-new Echo Studio, Echo Show 5, all-new Echo Show 8, and Echo Show (2nd gen)
Get the eero mesh WiFi system for just $159.99
All-new Echo Dot Kids Edition is $30 off – just $39.99 OR get a 3-pack for just $119.97
Fire 7 Kids Edition is $40 off – just $59.99
All-new Kindle Kids Edition is $30 off – just $79.99
Fire 7 Tablet is $20 off – just $29.99
You can find any Amazon Device here!
Happy Hunting, Deal-Dads!
This is not a sponsored article. But if you buy stuff using the links in this article, we'll get a little kickback from the Amazon Lords. It helps us pay for more free funny content that we put out every day. Thanks for your support!