4-Yr-Old Model With Down Syndrome Shines in American Girl Catalog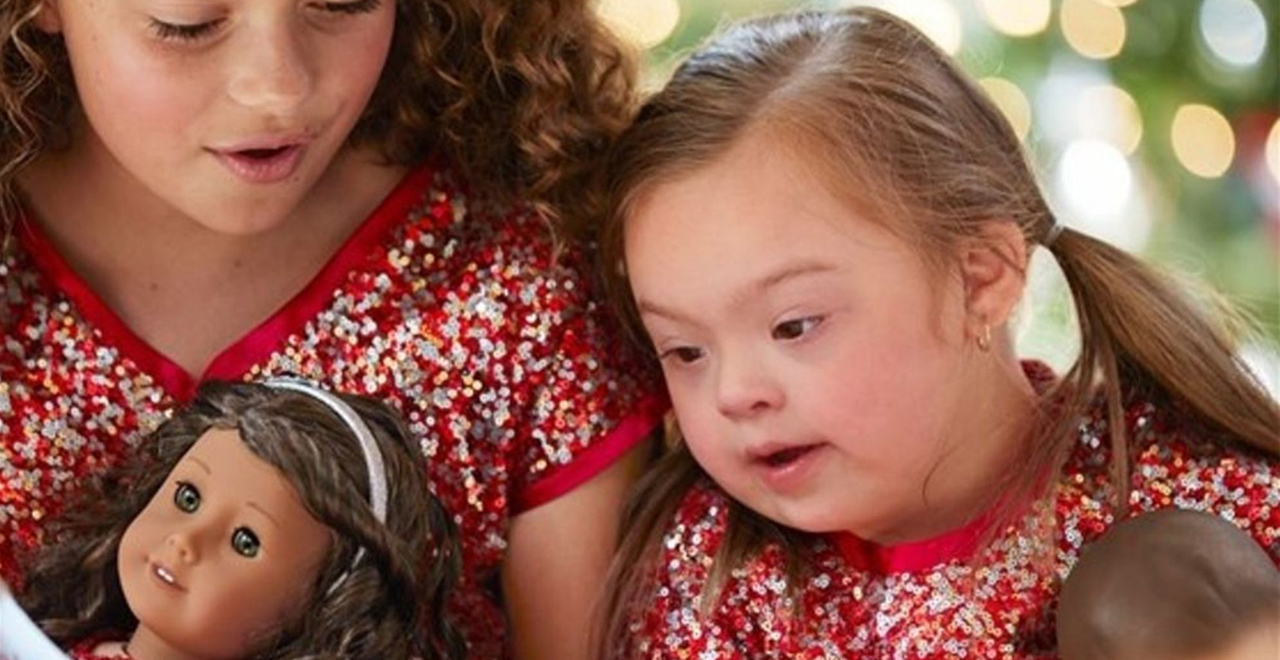 The American Girl Holiday catalog has one model that's been blowing up social media; a young girl with Down syndrome. The 4-year-old model, Ivy, is featured in several shots holding a doll near a Christmas tree. Her mom said this "is a big deal" for Ivy, and people across the country think it's a big deal for everyone.
American Girl catalog features 4-year-old model with Down syndrome: 'It's a big deal' https://t.co/fZfsgPqz81 pic.twitter.com/XcP4YKXytB

— Yahoo Lifestyle (@yahoolifestyle) November 6, 2019
Her mom said it's rare for anyone with Down syndrome to be featured in print catalogs. Her mom also said that while it's a big moment for inclusiveness, she hopes it becomes normal and not newsworthy when something like this happens.
For their part, an American Girl spokeswoman told People Magazine that Ivy was 'wonderful' to work with.
"She's adorable and great to work with, and the shots we captured with her for our holiday catalogues are beautiful," they said. "We look forward to continuing our work in celebrating all girls."
Her mom told the TODAY show she was 'so proud' of her daughter and that her highlight of the photoshoot was spending time in the hair and makeup trailer.