An Awesome Dad Coached His Son Into the Fortnite World Cup and $50k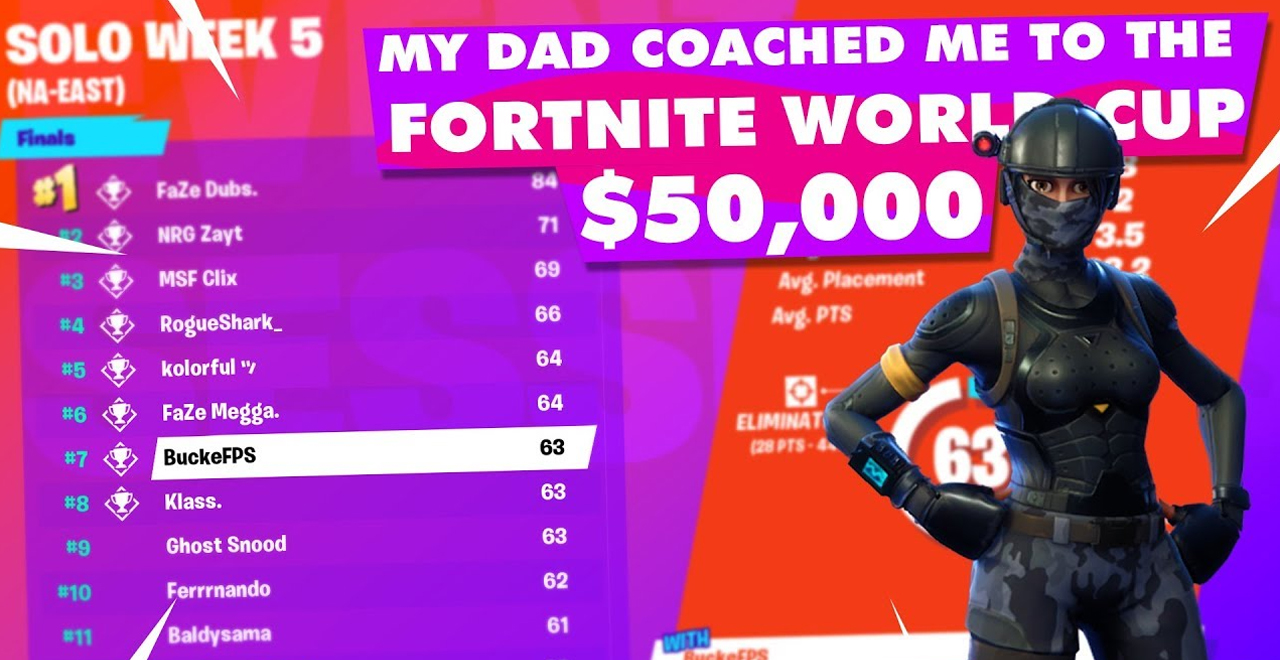 Usually, when a kid plays video games, the kid's parents aren't exactly thrilled. I may be showing my age here, as nowadays younger generations are growing up with parents who were gamers themselves. But still, if your kid is dominating Fortnite, you might be upset your kid isn't studying or otherwise planning for his future.
Of course, if you're good enough to qualify for the Fortnite World Cup, where just making the tournament nets you $50,000, and winning it could land you $30 million, you might be more encouraging.
You still probably wouldn't be as encouraging as Fortnite player BuckeFPS's dad, though. This dude is the world's ultimate cheerleader for his son, and there's YouTube video to prove it!
BuckeFPS uploaded a video of himself playing some of the qualifying matches for the tournament, and as he fights his way through the game, you can hear his father in the background. No, Dad isn't yelling at his son to finish his homework or do his chores, instead, he's coaching him, giving him pointers and tips as he tries to survive and qualify for the tourney.
Dad knows what he's talking about too, whether that means he plays the game himself or has merely immersed himself in it to help his son is unclear, but what is clear is how valuable his help his, and how instrumental it was to BuckeFPS's efforts. His dad updates him on points, makes strategic suggestions, and even helps his son stay calm as the pressure mounts.
Check out the awesome video, and try not to get emotional when BuckeFPS reaches his goal and secures qualification into the Fortnite World Cup.
"Just do me one favor," the dad says. "Be a humble, thankful player."
As it turns out BuckeFPS didn't emerge as a champion in the tournament but he still went home with $50k just for qualifying. Considering his skills and parental support – he has a bright future ahead of him. Meanwhile, another player celebrated his Fortnite victory with a big hug from his dad.