Andy Reid Celebrates Super Bowl With a Cheeseburger and a Dad Joke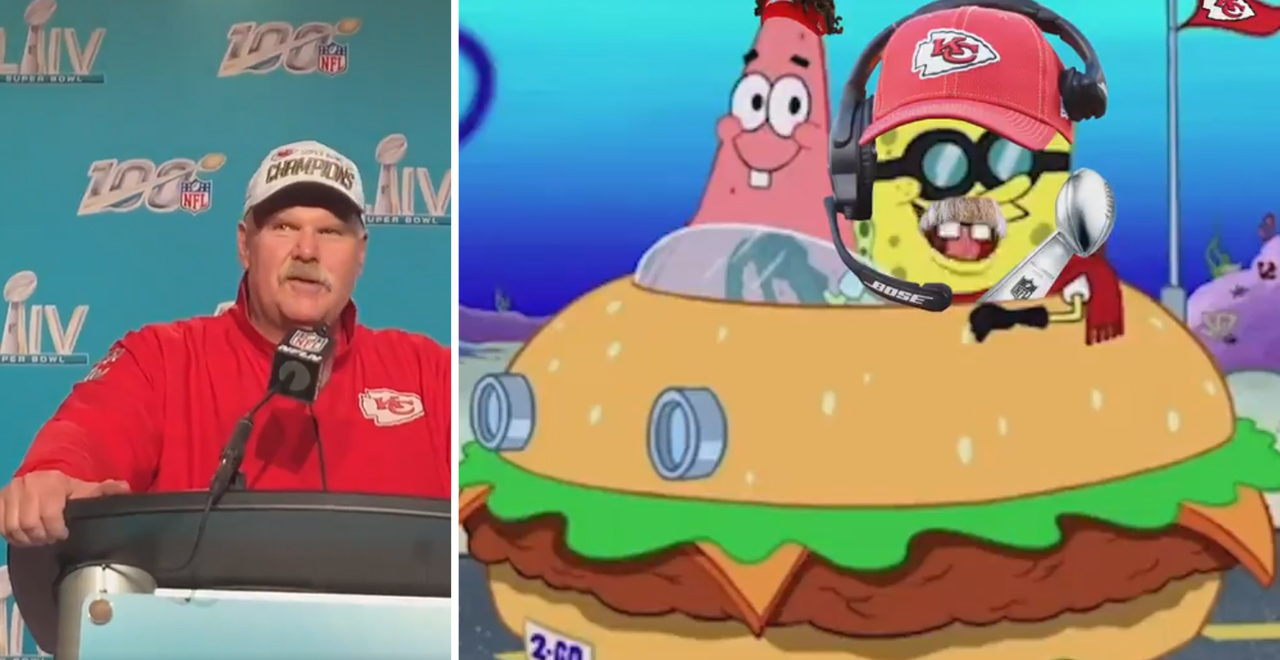 Here's the scenario: after a long career as a head coach in the NFL, you finally lead your team to a Super Bowl. How do you celebrate? Massive party with friends and family? Go to bars and buy rounds for fans you've never met, who now love you more than you thought possible? If you're Kansas City Chiefs head coach Andy Reid, the answer is much simpler, and much tastier.
After the Chiefs dramatic come-from-behind win, Reid told reporters he was going to celebrate by getting "the biggest cheeseburger you've ever seen…might be a double."
Andy Reid's going to get the biggest cheeseburger he can find, might make it a double pic.twitter.com/BjTeYvtPsb

— CJ Fogler (@cjzero) February 3, 2020
Oh, that's just an off-the-cuff remark, you might think. Nope, because he clarified it in the post-game press conference. And now the cheeseburger even has extra cheese.
It's cheeseburger time for Andy Reid. pic.twitter.com/IOblwkIDxU

— USA TODAY Sports (@usatodaysports) February 3, 2020
Next stop, cheeseburger for Andy Reid! 🍔🏆 pic.twitter.com/1dmewHMB3X

— SportsNation (@SportsNation) February 3, 2020
Andy Reid looking at his victory cheeseburger like … 😋 pic.twitter.com/6f507TRD7Q

— SportsNation (@SportsNation) February 3, 2020
Cheeseburgers are a go-to staple for celebrating wins for Reid, as it was the same answer he gave after a win earlier in the playoffs. Reid did get a big laugh from reporters on Monday when they asked if he spent the night with the trophy.
"No, I spent it with my trophy wife instead," he said. Smooth, Andy! You can tell that is a coach fully enjoying the moment, when he answers with a borderline dad joke in a press conference.
And for more Andy Reid highlights, and some cool behind the scenes celebrations videos, check our the IG story from Chiefs Pro Bowl tight end Travis Kelce.
Is Travis Kelce's Instagram story the best Instagram story of all-time? Because I think it is. Love you, @tkelce. Thank you for this. pic.twitter.com/1JZE5MAeIX

— Chase Snyder (@ChasingSnyder) February 3, 2020