Savage Article Lays Out Exact Moment Marge Should Have Dropped Homer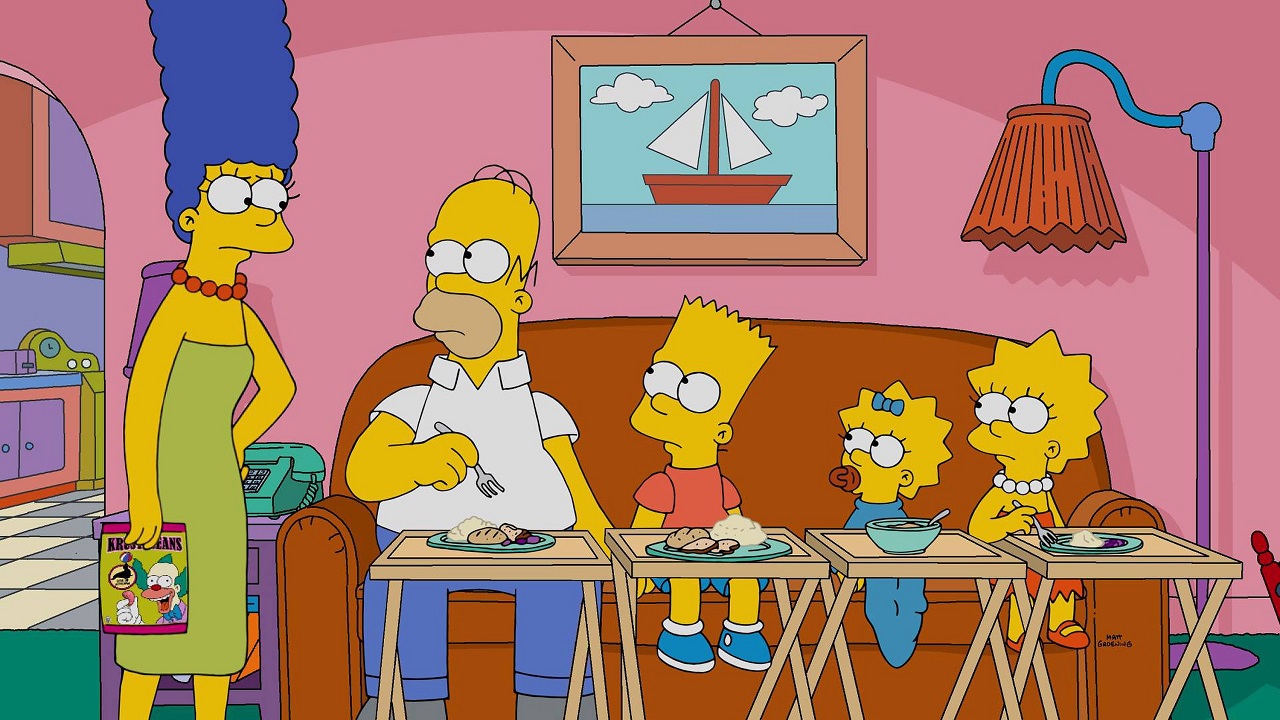 The writer combed through decades of misdeeds to find the perfect place for Marge to split
We all have that one idiot friend who can't help but screw up his relationship with his wife or girlfriend. He means well, he's just an idiot, and despite the fact that he keeps blowing it, she keeps taking him back.
Homer Simpson is an immortal example of the bumbling husband, and his wife, Marge, has the patience and forgiveness of a saint. But she probably shouldn't. One writer decided when the blue-haired lady should have left him, and it's hard to argue with her.
Anna Leszkiewicz writes for the New Statesman, and she somehow convinced her editor to let her write an article in which she details Homer Simpson's long history of child and spousal abuse, just to prove to the world that Marge should have divorced him long ago. About twenty years ago, in fact.
i scientifically calculated the exact moment marge should have left homer in the simpsons. surprisingly depressing! https://t.co/Zzms1vACqT

— anna leszkiewicz (@annaleszkie) October 6, 2017
Leszkiewicz went season by season to find the beloved drunk dad's most egregious moments all in a light-hearted but surprisingly dark effort to convince us that Marge is in an abusive relationship. She tackled all 27 seasons of the show (Want to feel old? THE SIMPSONS HAS BEEN ON FOR 27 YEARS!) and pinpointed an episode in season 9, during which Homer gets a gun, as the final straw.
"He uses it totally irresponsibly," she summarizes in the piece, "and lies about his gun ownership – pretending to get rid of it, but hiding it in different places around the home. At the end of the episode, Marge successfully manages to take the gun from Homer, but keeps it herself – truly the actions of a terrorised and fearful wife."
On one hand. dude's a cartoon. Maggie has been a baby for 27 years. Marge has a tower of straight-up blue hair. Barney isn't dead or in jail. This ain't exactly The Wire.
But on the other hand? Leskiewicz is right! The episode she cites as a turning point is actually the thirteenth on the list, out of a full 24 episodes listing some abominable husbanding. As someone who watched The Simpsons religiously for the first 12 or so seasons, I'm confident in saying she actually went easy on Homer. And some of the show's writers agree, including executive producer Al Jean, who responded on Twitter.
[tweet 916415995522072576 hide_thread='true']
Adding further justification to the piece, a news anchor out in Kansas City seems to recall how former Simpsons writer Conan O'Brien felt about the marriage.
[tweet 916417804122951680 hide_thread='true']
D'oh!
Homer Simpson is not a smart man. Or an athletic man. Or a healthy man. Or a good father. Or a good husband. Or a good employee.
But he is hilarious. And so is the article, in a bleakly depressing way. The author re-frames all of Homer's sitcom-redefining hi-jinks as the appalling behaviors of a dangerous man mired in a toxic relationship. I'm not gonna lie, after reading that thing, I almost want to see someone do a live-action drama about The Simpsons, in which Homer actually strangles his son and his clueless attorney Lionel Hutz has to attempt to get him off, while Moe moves in on Marge and Lisa turns to her saxophone for solace.
Then again, I caught a glimpse of that Simpsons porn parody (like you didn't) and I'm not so sure I need to see a live-action Homer again anytime soon.