Artist Creates Canadian Versions Of Pokemon Creatures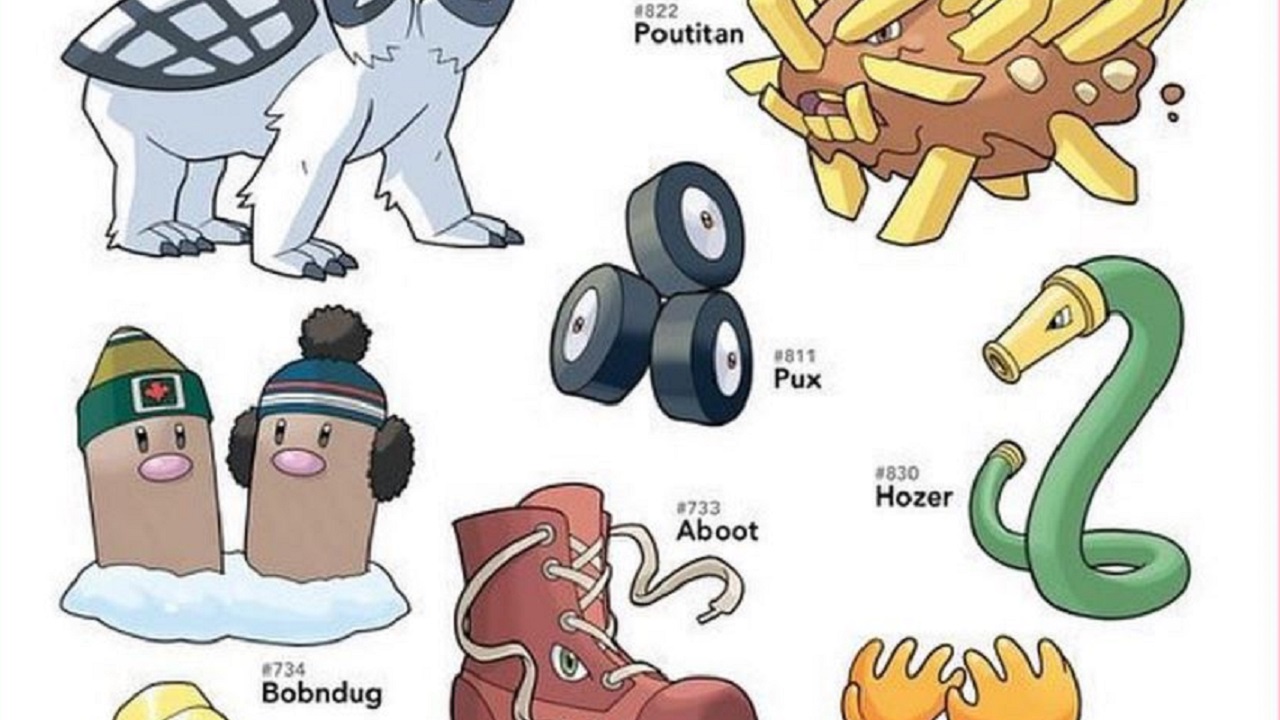 Sorry but you gotta catch 'em all
So, apparently, there's such a thing as Pokemon Day, and it was celebrated at the end of February. If you're anything like me, the day came and went without you even realizing how special it was, but if you're anything like me, you aren't Canadian.
Canada not only noted Pokemon Day, but in typical Canadian fashion, they were really nice about it.
The Canadian government's official Twitter account celebrated Pokemon Day by sharing a collection of drawings by illustrator Darren Calvert that reimagined the Pokemon creatures for our neighbors to the north.
Aside from hockey, "aboot," and being unfathomably polite, these are about the most Canadian things you'll ever come across.
Canadian Pokemon pic.twitter.com/E8HfndtcY8

— Darren Calvert (@DMACalvert) March 1, 2018
These are so Canadian that even though people in the Great White North speak English, and even though I have some close Canadian friends, most of these words don't even mean anything to me. That may also be due to the fact that my kids don't do Pokemon (I've dodged that bullet, knock on wood!).
The illustrations include an actual boot called "Aboot," a monster made of "poutine," bird creatures named "Loonie" and "Toonie" after their dollar and two-dollar coins, hockey pucks called "Pux," and a garden hose named after the stereotypical Canadian insult, "Hozer."
I don't know anything about Pokemon, but I do know a little something about Canadians (I was a big Rush fan in high school!) Something tells me if any of these creatures were even encountered in the wild, they'd be friendly, polite, and apologetic.
Catching all of these Canadian Pokemon would probably be really easy.