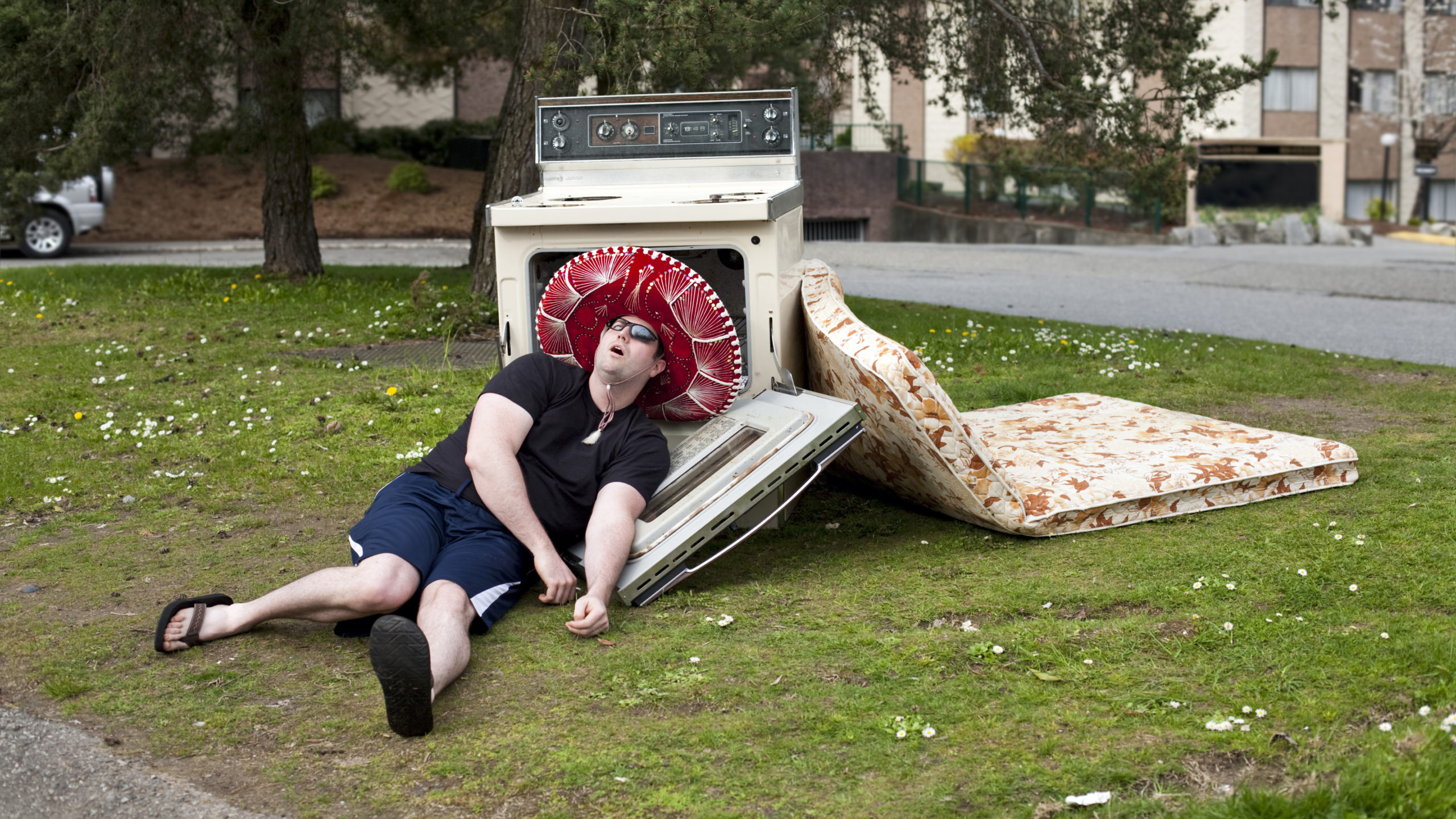 Credit: Getty/Mark Klotz
This question is from Marty in Alexandria, VA.
One of my best friends is a guy named Bob (not his real name). We went to college together, played on the football team together, and partied hard together. Anyway, after college, I decided the single life wasn't for me, so I got married to my lovely wife and we had our daughter, Alexis, who is currently 18 months old. Bob is still single, drinks constantly, and uses the words "chicks, bitches, and hos" to describe girls and women. Long story short, I'm realizing that he's kind of an asshole and I probably shouldn't have him around as I'm raising a young girl. Should I cut him out of my life?
Ah, I'm quite familiar with this one, Marty. It's the "what-if-it-happened-to-my-daughter?" epiphany. In other words, you probably didn't have a problem with Bob's behavior until you found yourself responsible for raising a tiny female human (yes, I know the same epiphany happens to men who have sons, too). Would it be better if you realized this prior to having a daughter? Sure, but at least you grew up and realized that something needed to happen.
When we become dads, everything about us changes. Many of us become more loving, sensitive, and empathetic — and in the process, we become more aware of the company we keep. When I first became a dad, I remember cutting a bunch of people from my life because I knew they would have a negative impact on me as I navigated through fatherhood. For example, the dude who kept asking me to play Edward Forty Hands with him on random Tuesday nights had to be cut from my squad immediately.
If Bob is truly important to you, I suggest having a man-to-man talk with him first. It doesn't need to be anything deep, either — just tell him that you're a dad and a husband now, and things have changed since your college days together. He either needs to start addressing women with respect (something he should've figured out on his own by now, but whatever) and stop acting like a sweaty frat bro, or you simply can't have him as a friend anymore.
By doing so, you're putting the ball in his court. Will he realize the error in his ways and be cool with your new (aka, more mature) friendship? Or will he come at you with some toxic masculinity bullshit about how you're a whipped sissy? Either way, it will make your decision much easier.
Kudos to you for realizing that nothing in the world is manlier than being a good dad.