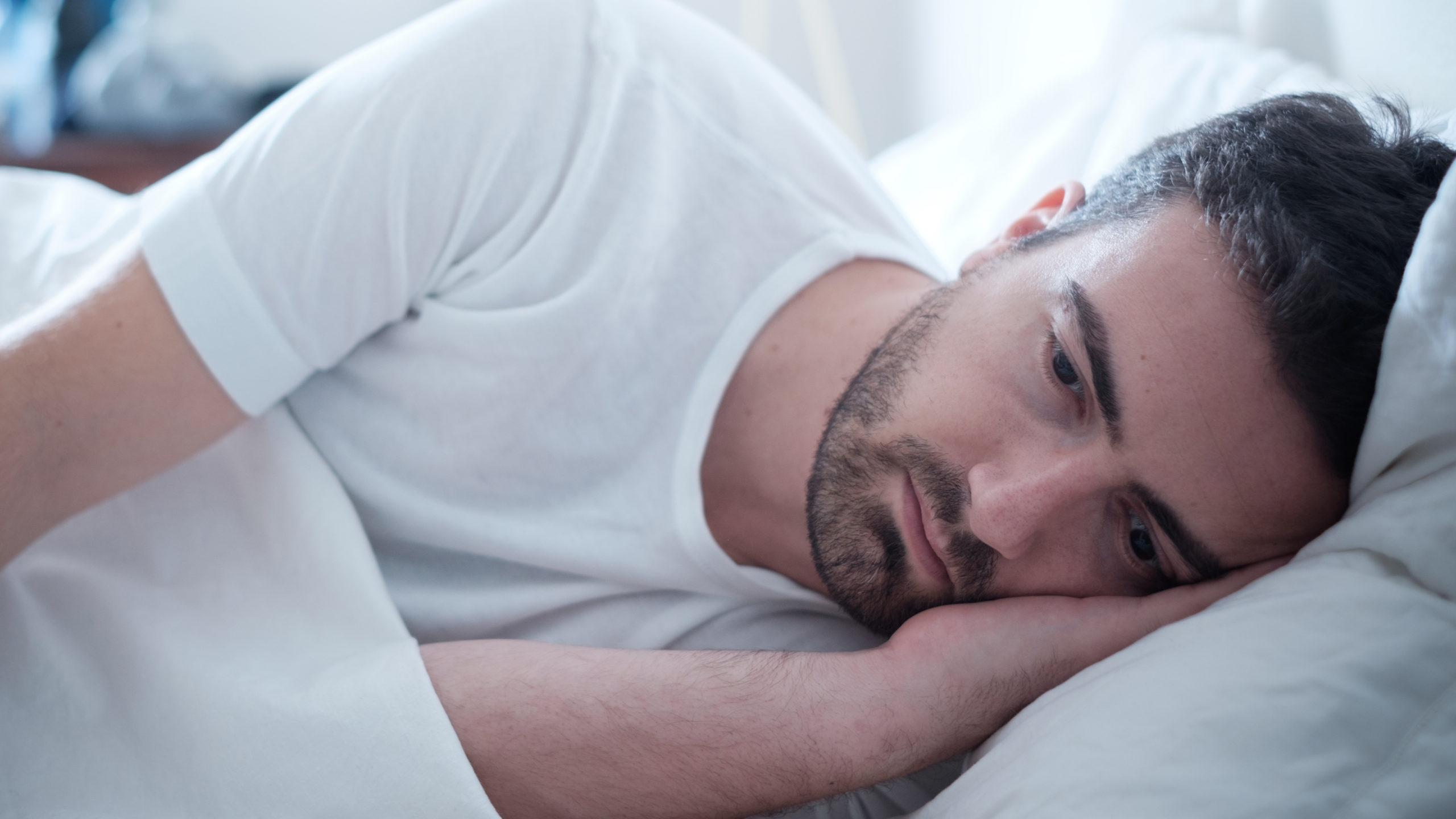 Credit: Getty/tommaso79
This question comes from Kristin in Los Angeles.
Hey Doyin, you are a fantastic asset to The Dad with your advice column and, hopefully, you'll be a fantastic asset to my family. Here's the quick story: My husband is a great guy and we have two beautiful daughters together (6yo and 3yo). Recently he stopped being as involved with the girls as he used to be. He often just sits on the couch, stares into space, finds little joy in anything, and complains when he has to do normal "dad stuff." I'm not sure what's going on with him, but my girls are noticing it, and we're all miserable. You have a great way with words. How can I smack some sense into him and get him back to being the guy we all love?
Thanks for the kind words, Kristin. I also think I'm pretty good at this advice column, but there's one factor I'm most proud of: I don't have all of the answers and I don't pretend to. Based on what you're telling me, I can tell that your situation at home isn't going to improve with me dishing out a few witty lines or by "smacking some sense into him."
Have you considered that your husband could be suffering from depression? To be clear, I'm not here to dish out medical advice, but coming from a person who suffers from depression (me), it certainly looks like he checks many of the boxes. Sadly, we still live in a world where men can't openly talk about being depressed without being viewed as sissies who can't "suck it up" and deal with it.
To emphasize how big of a deal this is, depression is currently the leading cause of disability worldwide with more than 300 million people affected by it. I'll go out on a limb and guess that a solid percentage of those 300 million people are men who are suffering in silence. Could your husband be one of them?
In my personal situation, I kept my depression to myself and I became more irritable, disinterested, and hopeless around my children. No way in hell I was going to say anything because I thought people would punk me for being soft. This continued for years before I finally hit rock bottom and visited with a therapist — and without hyperbole, I can say that decision literally saved my life.
Now I'm able to enjoy the good, bad, and ugly things that fatherhood brings.
If you want my advice on this, I would HIGHLY recommend that both of you visit with a licensed therapist as soon as possible. He/she can help to unpack whatever is wrong with your husband in a way that I can't. If he enters the sessions with an open mind, I'm confident that things will improve.
Even in today's "man up" culture, I wear my depression like a badge of honor because I understand that true strength doesn't come from wearing a mask of fake toughness, but by being vulnerable and admitting you have a problem. I hope your husband will agree with me.