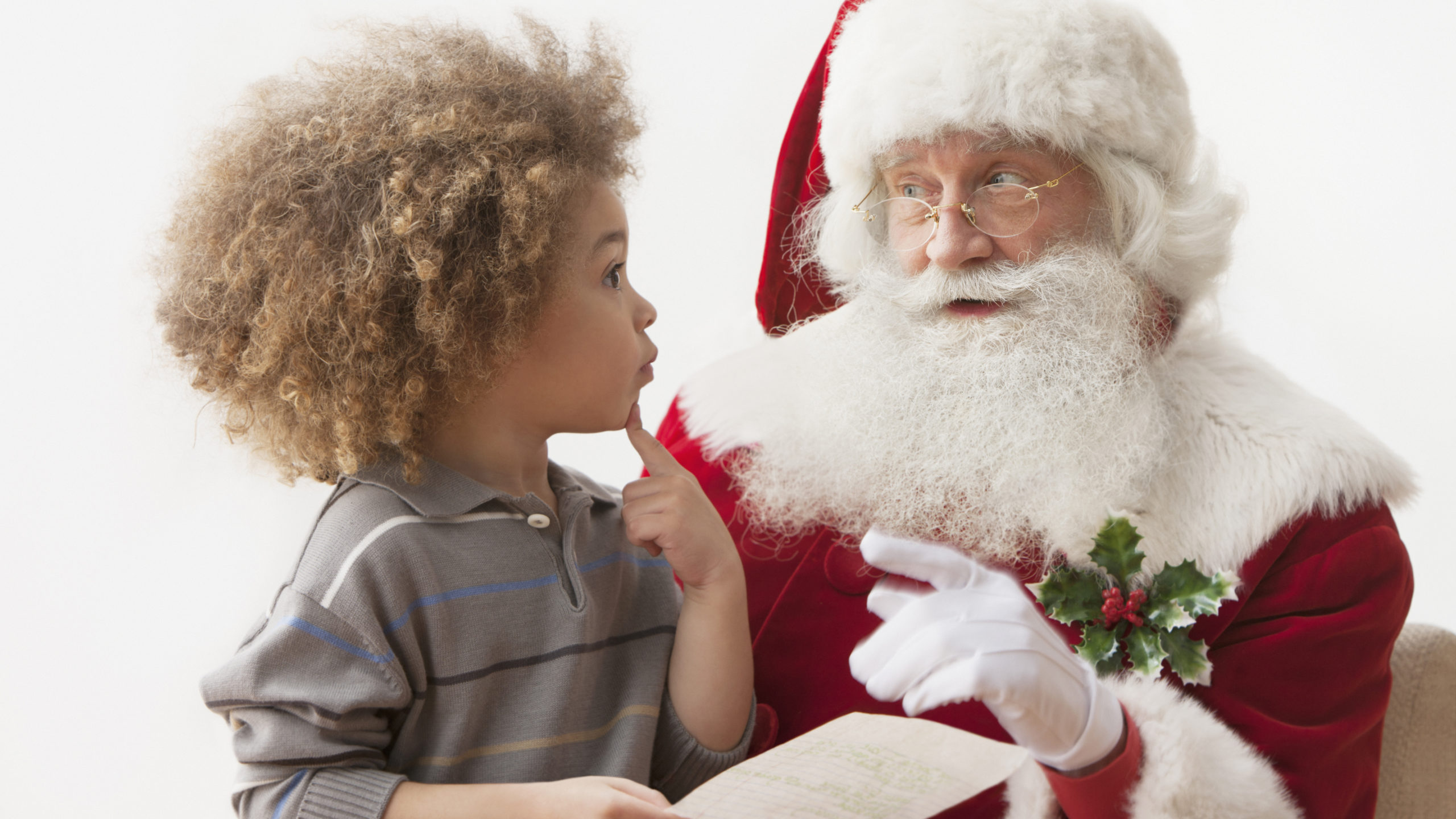 This question comes from Spencer in Los Angeles.
We moved to LA before my kids started school in September and my 6-year-old daughter became really good friends with an 8-year-old girl who lives two houses down. A few days ago, my daughter ran home to my house crying because her friend's dad told her that "Santa Claus doesn't exist and it's just your parents who gets the gifts." I've been absolutely beside myself since this happened. I want to kick this guy's ass and my wife says I should just leave it alone. I need you to be the tiebreaker.
Oh man. I had the Santa myth ruined for me when I was a kid by our elementary school's librarian. I remember it like it was yesterday, and to this day I've never witnessed anger in my mom's eyes like I saw when she found out. I remember that she dropped me off at our neighbors house, peeled out of our driveway, and came home to say, "I handled it." I still have no idea how she handled it, but the next morning the librarian and the principal personally apologized to me. Parents are great like that.
The bad news for you is I'm not going to be a tiebreaker because I'm not a fan of either of your solutions. It's not a good look to kick your neighbor's ass, so don't do that. It's also not a good look to do nothing like your wife suggested. You need to head over to his house and have a stern (but not threatening) conversation with him.
Christmas is a unique holiday because there are many different ways to celebrate it (if you choose to celebrate it at all, that is). For example, there are a lot people who enjoy many aspects of Christmas, but don't subscribe to the Santa thing. No matter what the situation is, it's not his place to put his own beliefs into the heads of your innocent daughter, and you need to tell him that.
Setting boundaries is a good thing, because I promise you he won't make the same mistake twice if you deliver your message effectively enough — and you don't have to put your hands on him to do so. As far as your daughter is concerned, she'll get over it because kids are way more resilient than we give them credit for. Trust me, I got over it once I saw the bike I asked for under my tree, and I've been good ever since.
However, if he makes a similar mistake again, then all bets are off. The good news is I don't think he will.