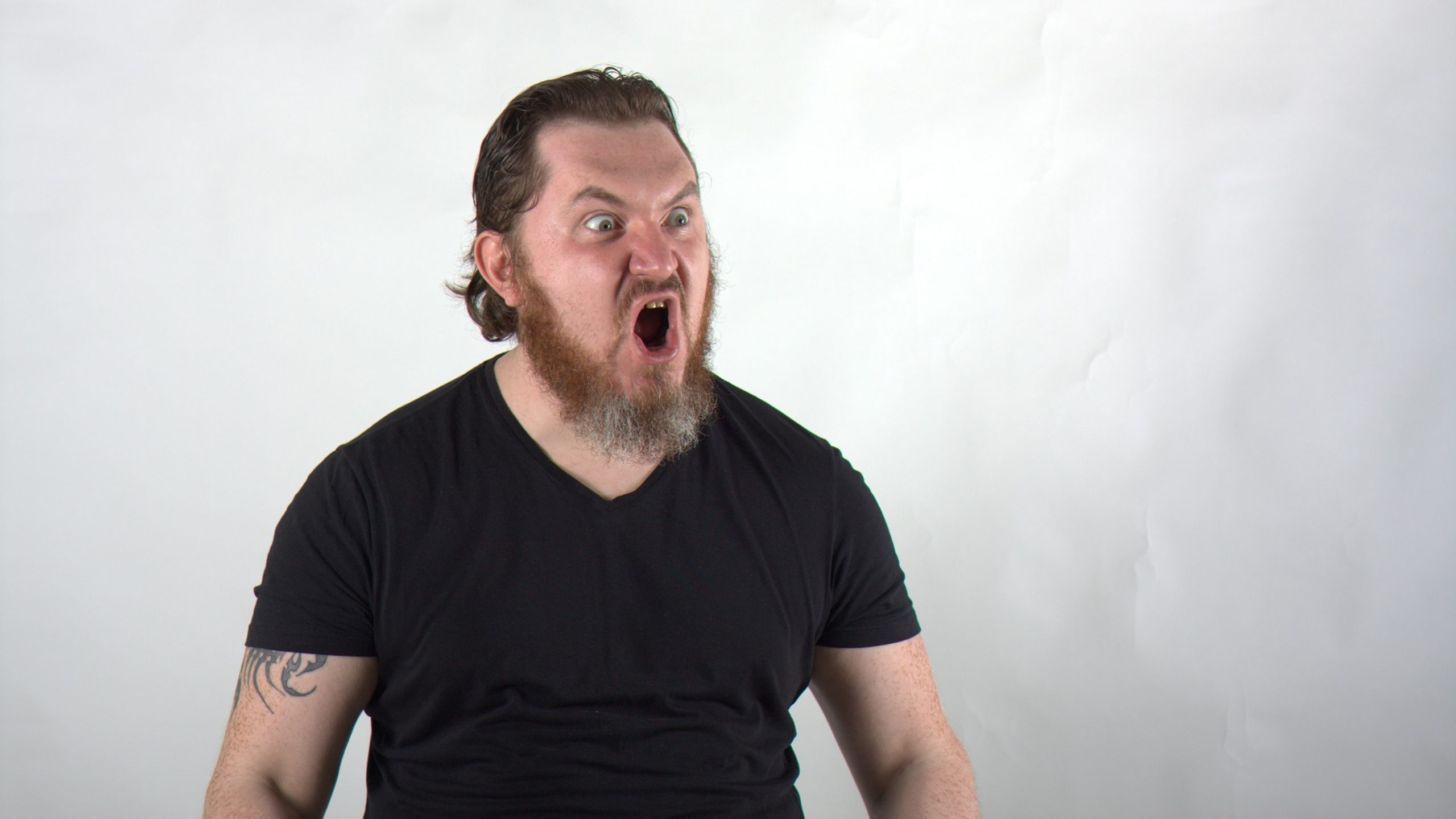 Credit: Getty Images/Denis Sladkov/EyeEm
This question comes from David in Cleveland, OH.
I have a buddy in my neighborhood who is a fellow dad and our young sons are really close friends. The problem is, the dad likes to swear a LOT. Every other word is "fuck" this or "bullshit" that, and that would be fine if we're watching sports together as grownups, but he has no filter around the kids either. I've told the dad about this, but he still continues to do it at my house when the boys are playing together. Last week, my son's 2nd Grade teacher informed me that he's swearing a lot in class, and my wife and I never swear in front of him at home. How can I get it through to the dad to stop swearing in my house without hurting his ego or impacting our friendship?
David, let me ask you something.
Let's say this guy enjoys coming over to your house, but has a habit of whipping out his junk and peeing all over your floors.
You've told him to stop, but he still does it — and now your impressionable son is "watering" his 2nd Grade classroom with his dirty lemonade and his teacher is not here for it. Would you write to ask me how you should discuss this with your buddy in a way that wouldn't hurt his fragile ego? Chances are you'd throw him out on his ass, call the cops, get a restraining order, etc.
You can argue with me all you want that peeing on your floors and cursing in your house aren't the same thing, but the common denominator is this "friend" of yours is straight up disrespecting you in your own home, and that is not OK. Additionally I can't help but find it concerning that you're so worried about this dude's feelings when he clearly doesn't give a damn about yours.
I don't have much to say about how you should handle this other than to put your big boy pants on and set boundaries. Your house, your rules. You don't want anyone cursing in your house, fine. Firmly tell him again that this cannot continue, and if it does, he simply cannot come back (and the same goes for his son).
If he truly values your friendship, he'll respect your wishes.
By the way, why is there no mention of how to talk to your son about this? Maybe because you already have that covered? I hope so, because that would be the headline for me. He's in 2nd Grade and he's already getting in trouble for his mouth? That needs to end immediately.
Stop me if you've heard this before, but your #1 priority in life as a dad is to your family. Unfortunately, I see this with a lot of men where they're so focused on keeping things cool with their grown ass buddies that their relationships at home suffer (parent-child, partner-partner, etc.). Don't be that guy.
So are you going to let this guy come into your home and make the rules? Fuck all that. (Excuse my language)