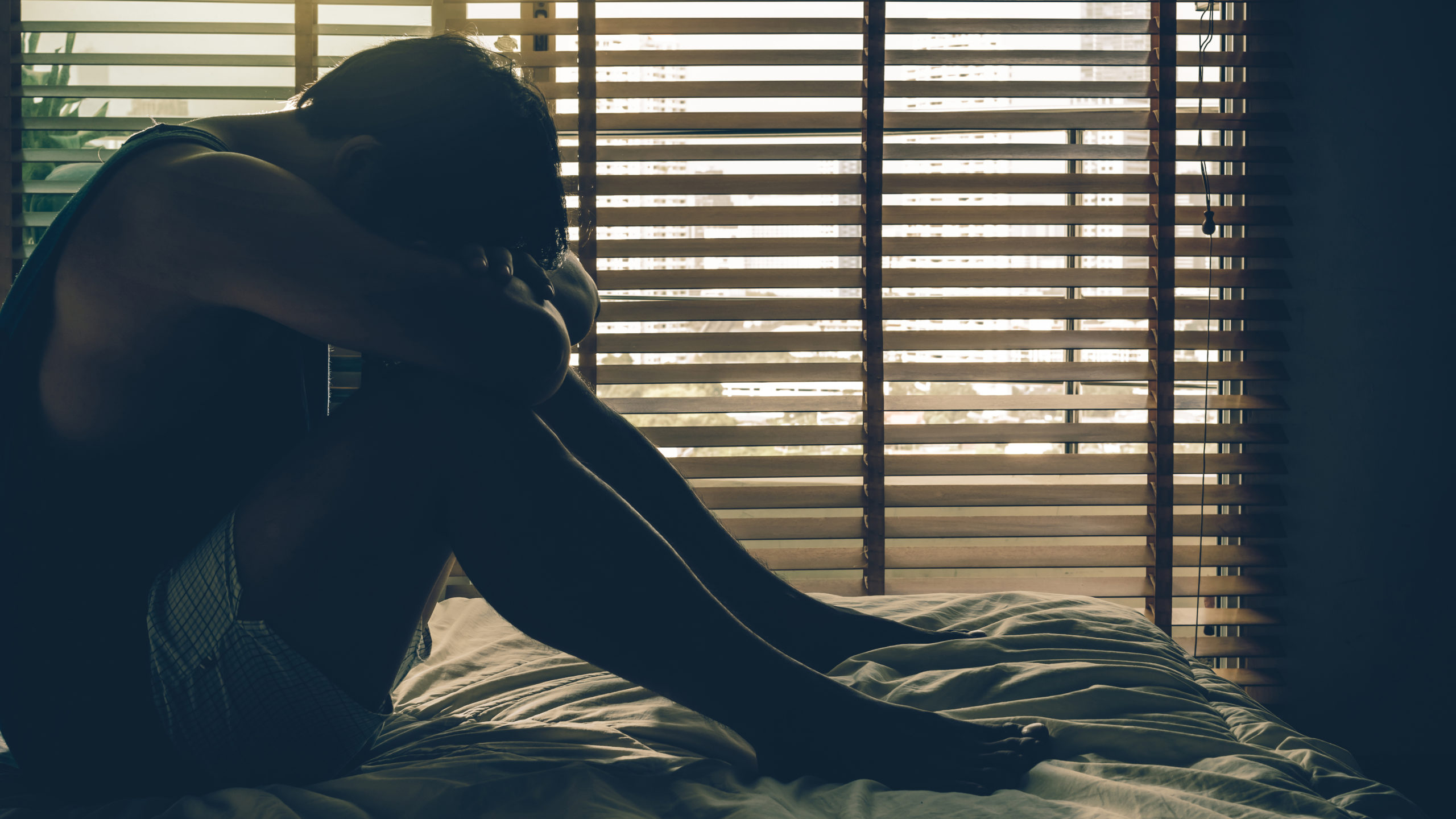 Credit: Getty/Photographer is my life
This question comes from Justin in Los Angeles.
My father was an abusive alcoholic. He physically abused my mother and my siblings. Fast forward to my adulthood. I'm a father of two. I never seen it coming even though it's in my blood. I recently started drinking every night. Although I'm definitely not abusive, I'm having trouble kicking the habit. I love my wife and children very much and although I would never do any harm to them, I feel like I'm doing harm to myself. Any ideas to help stop drinking?
First off, I want to give you serious props for your bravery in writing this question. For some reason (and we all know the reason), men don't like admitting when we have problems, but the strongest dudes I know are the ones who reach out for help.
From my vantage point, it sounds like you're drinking as a coping mechanism and you have to get to the bottom of it. Since you mentioned this started recently, what changed in your life to get to the point where you're now drinking every night? If you don't determine the root cause of your problem, you'll only end up treating symptoms — meaning, the problem will keep coming up over and over again.
If you'll allow me to get personal for a minute, I had drinking problem too. Mine was a little different because I didn't need/want a drink every night, but when I drank, I got wasted. Similar to you, I would never harm my family — but I certainly was harming myself. In September 2016, it all came to a head when I went out to a friend's birthday party and got drunk out of my mind. The next morning my kids were jumping on top of me to play with them, but I snapped at them to leave me alone. They were so upset.
At that moment, I realized the root cause of my drinking problem was I didn't like myself very much. I believed the only way I was tolerable in social settings was to be a sloppy drunk, because "who would like the sober version of me?" I thought. Needless to say, I finally got over my hang ups (with the help of weekly therapy sessions), and I'm back to being comfortable in my own skin again. I haven't had a drink since September 18, 2016 and I have no desire to ever again. It's not just my family that motivates me to be better, but I want to be better and healthier for myself.
Now back to you, Justin. My suggestions to stop drinking are pretty simple:
Figure out why you started (and are continuing) to drink.
Figure out why you want to stop and use that as your motivation.
Begin the process of stopping to drink. I was able to stop drinking cold turkey, and I recognize how tough that can be for some people. Go forward at your own pace, but always go forward.
Get support along the way. There's no way I'd would've been able to get through that time without the support of my family and friends, and I'm sure your loved ones will be there for you, too. Also, don't rule out therapy or online support groups. You're not alone, and there are more people willing to help you than you know.
Stay strong, my brother. Speaking from experience, I know you can do it.