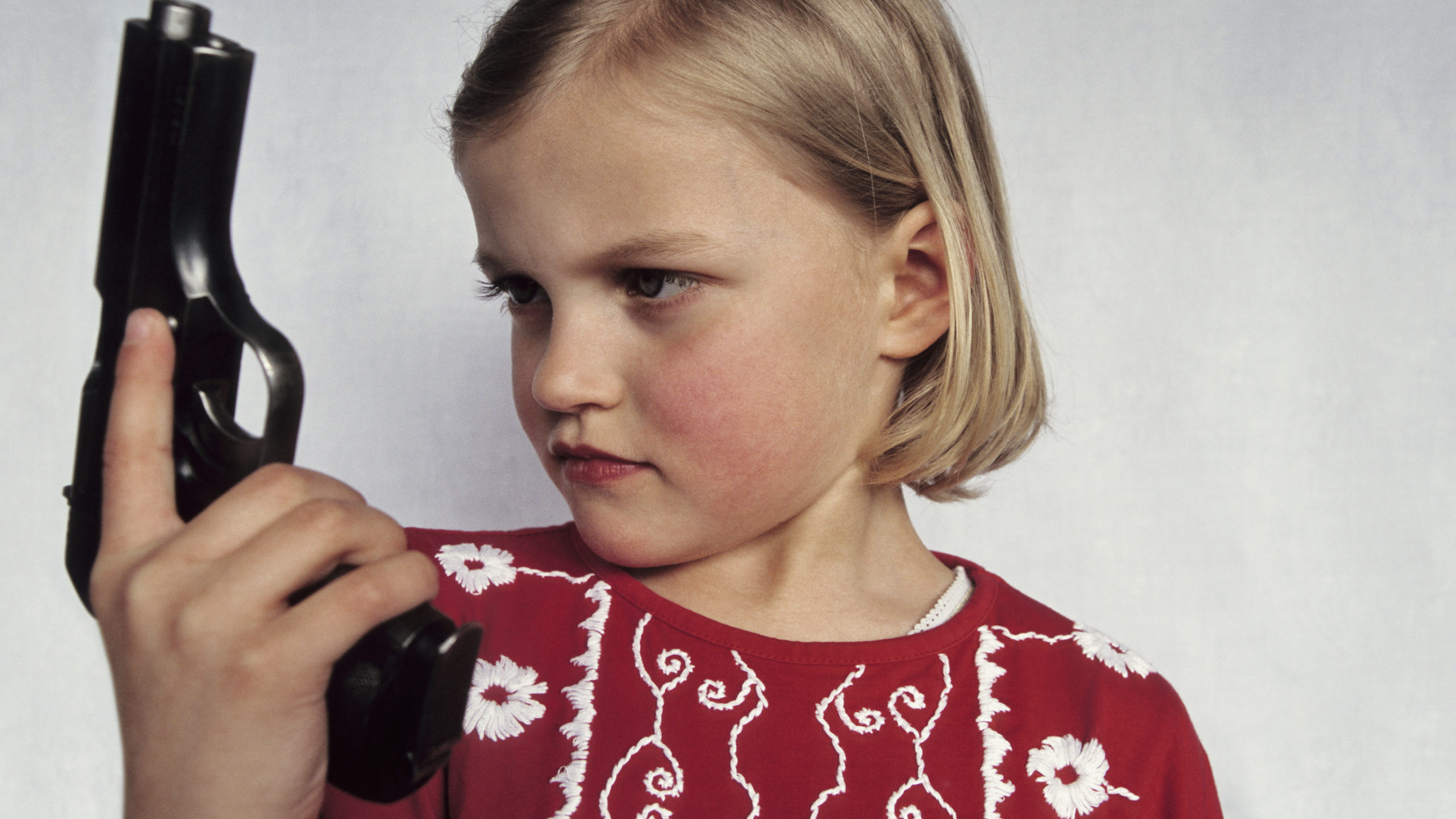 Credit: Getty Images/Martin Hospach
This question comes from Phil in Dallas, TX.
Doyin, I'm a big fan of your work here, although, I have to admit I never thought I'd be the one writing in with a question, but here I am. My 7yo daughter has a really close neighborhood friend and she's always at her house. The problem is, my wife recently learned that this girl's dad is an avid gun enthusiast and now she refuses to let our daughter play there. The dad was in the military, owns his own consulting business, and is extremely qualified/trained to own guns. My daughter is devastated that she can't play at her friend's house and I think my wife is completely overreacting. What would you do in this situation?
Thanks for the kind words, Phil.
The gun debate is on fire right now and I'm not here to change anyone's mind on that front. If you must know, I'm not a "gun guy" — but I respect responsible gun owners and their rights to own firearms. That said, your wife isn't overreacting. Check out these quick facts:
1,300 children die and over 5,700 children are injured by gunshot wounds every year in America. Also, firearm-related deaths are the third leading cause of death among children behind illness and unintentional injuries (such as car crashes and drowning). This is a BIG deal.
Now, is this dad out here trying to be Yosemite Sam? Probably not.
But it would be foolish to believe that guns don't pose a threat to kids, regardless of how responsible the gun owner is, or how "foolproof" his method is of hiding his firearms. Speaking of which, one dude I grew up with told me recently that "a locked up gun or an unloaded gun is useless, because no bad guy is going to break into my place and wait for me to unlock it from the safe or load it." That means a loaded gun is somewhere in the house that could potentially be accessible to kids. Could the same be said for your neighbor?
It would be pretty sad if your daughter lost a friend over this, and I don't think that needs to happen. Going forward, I would suggest meeting with the dad (along with your wife) and tell him your family's concerns. If he acts like a damn grownup, he shouldn't take offense to the fact your wife is worried about her daughter being in a house with guns. Additionally, why not just have this girl come to your house for playdates instead? Seems like a fair and easy compromise to me.
Last, but definitely not least, you need to take your wife's concerns seriously and not write her off as some overprotective mom. What would you rather? Ignore your wife's feelings and make her resent the hell out of you? Or simply roll with my suggestion? Even if the dad is offended that you questioned him, so what? That's his problem, not yours.
The gun debate will certainly continue, but there should be no debate when it comes to doing what you feel is right for your children.