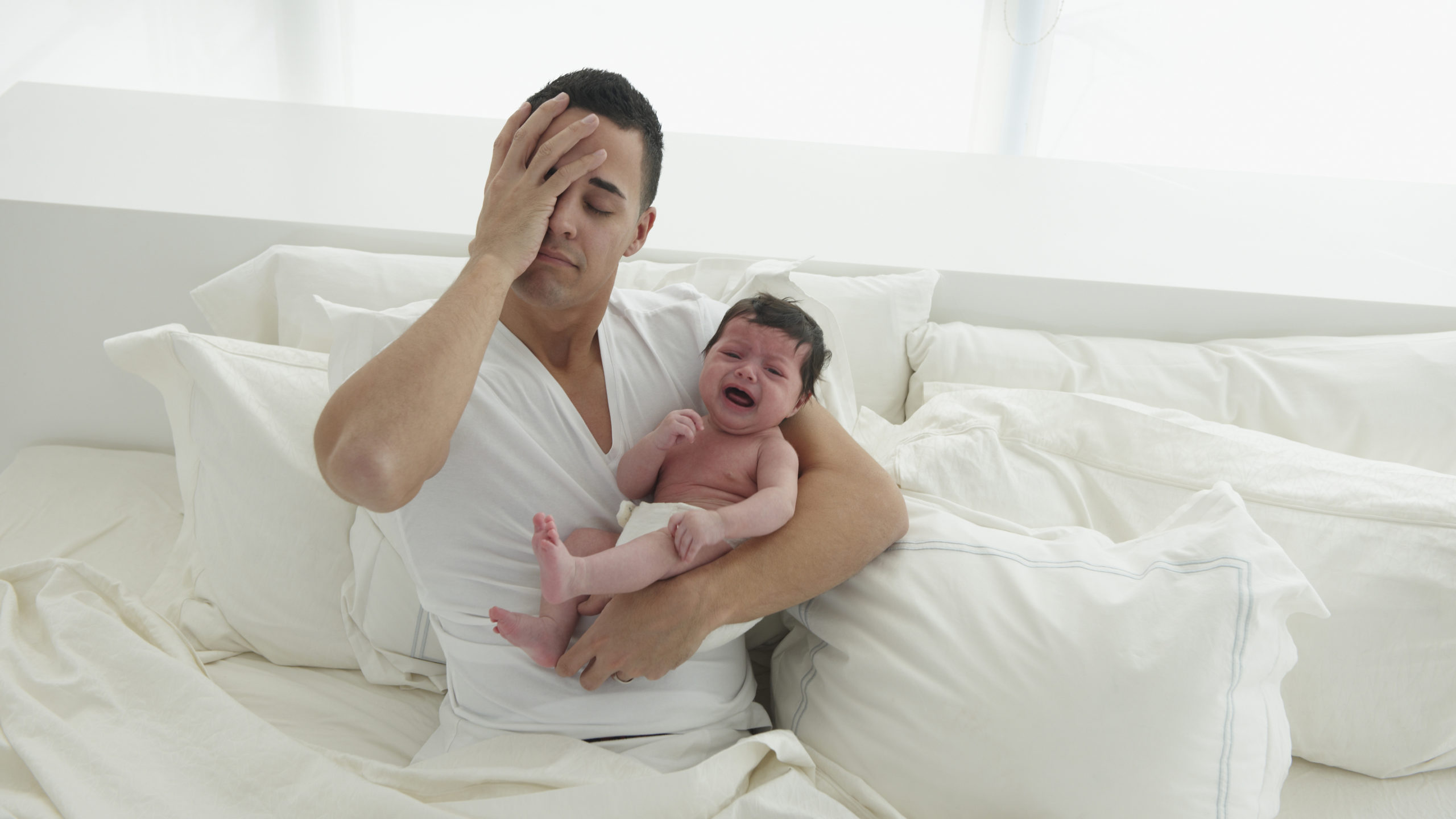 Credit: Getty/LWA/Dann Tardif
This question comes from Barry in Colorado Springs, CO.
I'm a Customer Service Rep for a large telecommunications company and my wife recently got promoted to Executive Vice President at her job. The good news is she's going to make a ton of money with her new position, but the bad news is she's going to spend a lot of extra hours at work. Because of that, we agreed that it would be best for me to leave my job to be a stay-at-home dad to our 18-month old twins, which isn't a big deal because my salary is crappy. I know I should be OK with this, but I'm worried about what my friends and extended family will think of me if I'm not working anymore. You did the stay-at-home dad thing. How did you handle it?
Let me correct you, Barry. You may not be working in a cubicle in corporate America, but you will be working. Probably harder than you've ever worked in your life. I think the major issue for most men in terms of the transition to being a stay-at-home dad (SAHD) are the misconceptions about the job. It isn't just parking yourself on the couch watching SportsCenter all day.
You will be 100% responsible for the lives of two tiny humans. That means feeding them, bathing them, entertaining them, teaching them, soothing them, getting them to take naps, cleaning up their poop, etc. In addition to all of that, you'll be responsible for keeping the house clean, doing laundry/dishes, going grocery shopping, taking the kids to doctor appointments/playdates, the list goes on and on. By the end of your first week, you'll be wishing you were dealing with irate customers at your day job, trust me.
So you believe me when I say that you will be working, right? If so, then you shouldn't have any issues dealing with the Neanderthals who don't understand that being a SAHD is a real job. There are approximately 2 million dads in America who choose to stay home with their children, so you are hardly some outlier.
Yes, I did the SAHD thing and it was the hardest job I've ever had in my life — but it was also the most rewarding. My kids look at me like I'm a damn superhero for all that I do for them and we have a bond that will never be broken. That in itself made the sleepless nights and frustrating days worth it.
So how did I handle the people who didn't like the fact that I was a SAHD? I just didn't give a shit about them. My focus is and always will be on my family.
At the end of the day, whose opinions are more important? Some unenlightened clowns who don't understand that it isn't 1950 anymore or those of your wife and twins? I think we both know the answer to that.
I've said it once, but I'll say louder for those in the back: THERE IS NO MANLIER JOB ON THE PLANET THAN BEING A GOOD DAD.
Own it and wear it like a badge of honor, my friend.