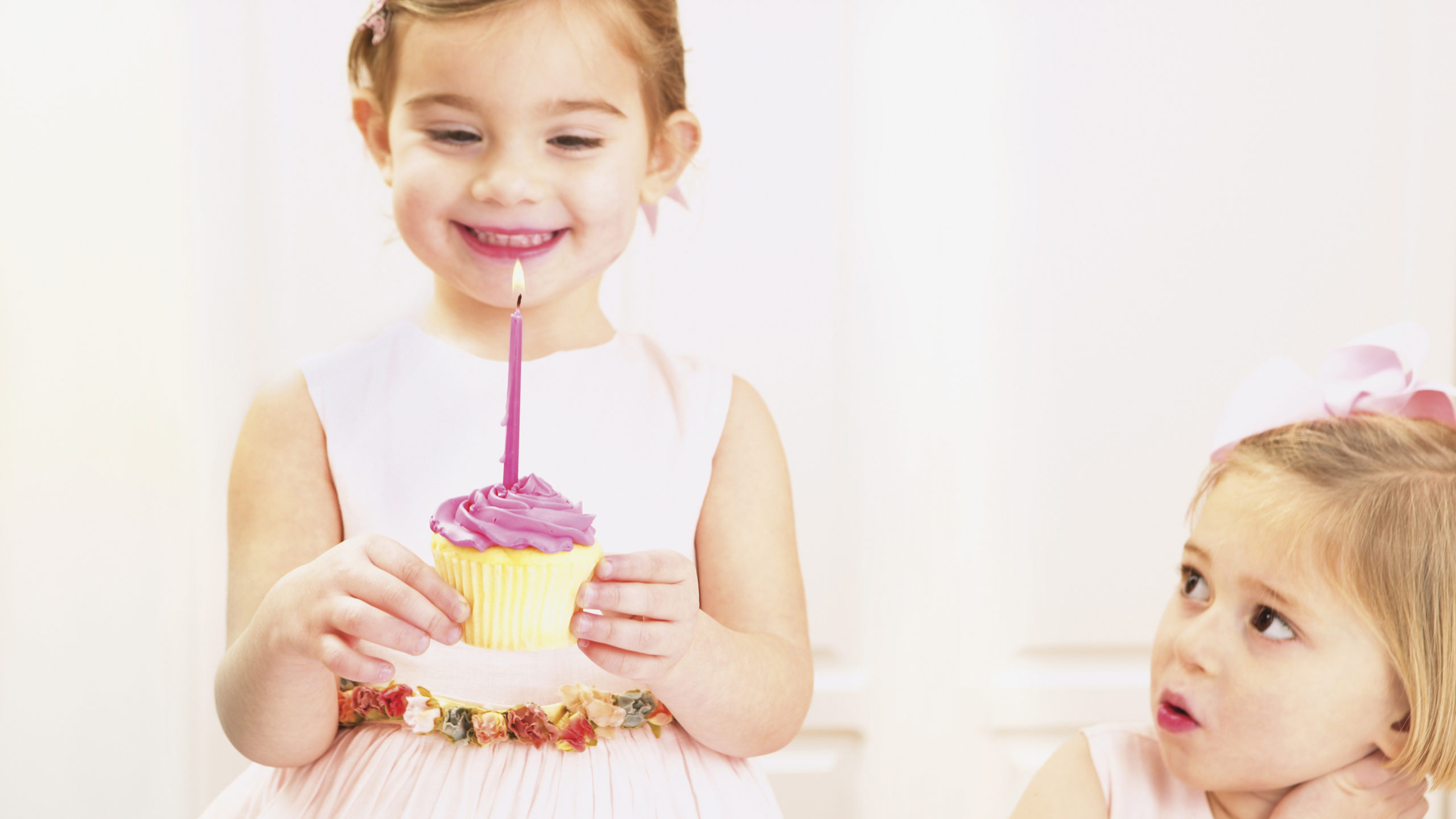 Credit: Getty/Kris Timken
This question comes from Jordan in Dallas, TX.
Our 2yo daughter's birthday is coming up and my wife is absolutely losing her mind over it. She invited 85 people to our house, hired a magician, caterers, and is pulling out all of the stops. I mean, I love my kid, but I think it's ridiculous that she's insists on doing all of this for a toddler's birthday party. Oh, did I mention because she's a stay-at-home mom, that I have to foot the bill, which currently stands at over $1,500? I know we do everything bigger in Texas, but this is crazy. How can I get her to see the light?
$1,500 for a 2yo's birthday party?! That's straight up insane. I see this a lot with new parents, though — they plan these extravagant parties not because they want to do something great for their kids, but because they want to show the other parents how great they are. In other words, the kid is really an afterthought as the parents use the big party to feed their own fragile egos.
I was guilty of this, too. When my oldest daughter had her first birthday, I hosted a lavish party (not to the tune of $1,500, mind you) and at the end I wondered why we did that. She was stressed out by all of the people trying to hug and touch her and ended up melting down about 20 minutes in. It was a complete mess.
Based on my understanding, it looks as if you already committed to the $1,500 expense, so you'll probably have to eat it instead of risking WWIII with your family by cancelling everything. However, that doesn't mean you shouldn't have a serious talk with your wife. If you're like me (and most other families I know), I could think of 1,500 things I'd choose to spend $1,500 on. That money could go towards her college fund or a fun vacation where you actually bond with your family rather than feeding/entertaining 85 people that you probably don't even like.
I'd ask your wife what her fondest memories of childhood are. Personally, I remember going fishing with my dad and having my mom teach me how to ride a bike. Best of all, none of those things cost them a dime. Do you know what I can't remember? Any childhood birthday party I've ever had. Hell, if your kid can't remember to not crap her pants on a regular basis, how would anyone expect her to remember this party?
This should be about your daughter, not a grown-ass adult's ego. Without even meeting your little girl, I can guarantee she'd be just as happy crushing some cake around a few friends and family as she would if you tried to create Disneyland-lite. Not to mention, if you continue down this road, your kid will expect these kinds of over-the-top parties. Good luck trying to tame that beast.
At the end of the day, children just want their parents' love, support, guidance, and attention. None of those things require a mortgage payment to execute. Additionally, the measure of a good mom or dad is raising kind, thoughtful children. I'm sure you're wife's heart is in the right place, but a firm reminder regarding what parenting is truly about will probably make her see the error in her ways and save you some money in the process.