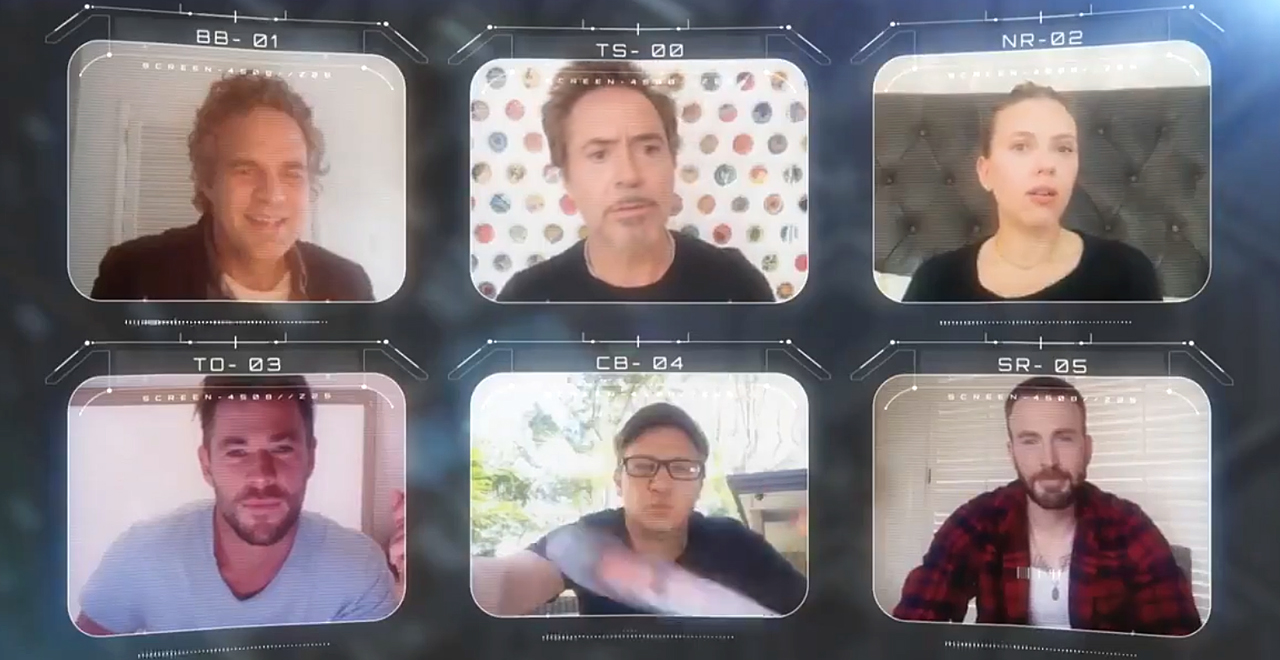 Credit: Twitter/Nickelodeon
It's been a year since earth's mightiest heroes teamed up to reverse the blip, defeat Thanos, and land atop the all-time box office list as the highest-grossing movie ever made. Avengers: Endgame was a sensation, the culmination of a decade of installments all building to a grand finale, and it delivered in nearly every way.
One year later, things are a lot different from the May we fondly remember from 2019. We're living through our own real-life disaster as the global pandemic rages on. As for the MCU, after Endgame, Iron Man, and Captain America out of commission, Black Widow died AND had her movie delayed. But we could really use the Avengers right now, and Thankfully, despite their alter egos being out of commission, the actors are all alive and well, quarantined at home like the rest of us. Unlike the rest of us, they showed up at the Nickelodeon Kids Choice Awards…via videoconference.
When COVID-19 derailed the original ceremony, the broadcast went digital and the network announced plans to donate $1 million to No Kid Hungry, a nonprofit organization working to help millions of kids and families affected by childhood hunger and poverty in the United States.
Then the Avengers assembled virtually to accept the award for Favorite Movie.
Robert Downey Jr., Chris Evans, Chris Hemsworth, Scarlett Johansson, Mark Ruffalo, and Jeremy Renner all appeared over videoconference to accept the award and of course, argue about who could do more push-ups. Most importantly, they offered viewers words of encouragement and promoted social distancing, and provided a pep talk.
"We're stronger together. We'll get through this," Chris Hemsworth said, before Evans added, "Whatever it takes."
We may never see all of the original Avengers in another movie together, but they're a fun group who clearly enjoy each other, and it was great to see them one last time.
Check out the video:
did you catch this Avengers: Endgame reunion during #KCA2020? 🙌 pic.twitter.com/fUFpiI6BWL

— Nickelodeon (@Nickelodeon) May 3, 2020