Baby Born at 20:02 on 02/02/2020 Becomes Instant Legend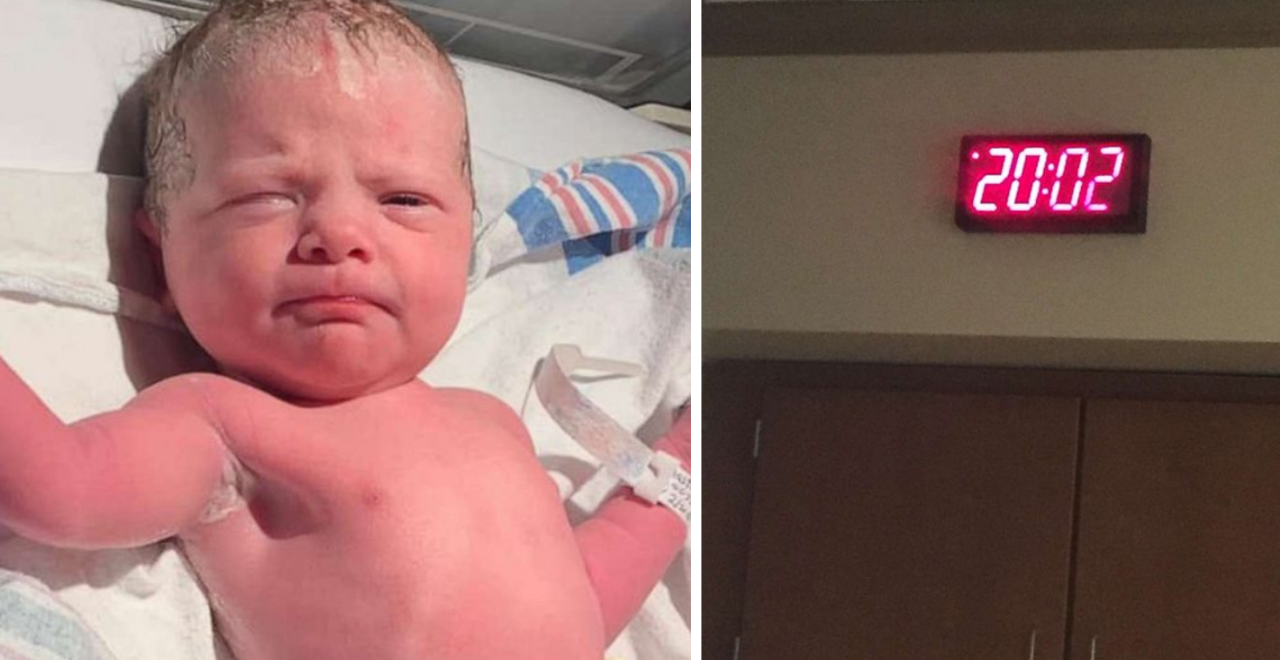 There's a lot of pressure in parenting. You want to make sure you do a good job, that your kids grow up healthy and unharmed, raised well are ready and able to contribute to society. To make an impact. Maybe even change the world. That's a lot of responsibility, both for the parent and the child, who surely has high hopes for his or herself as well.
Imagine the relief Mom and Dad must feel, then, when their baby makes history merely for being born? that's what happened to the Masters family when their daughter Charlee Rose entered the world, and it was through no efforts of her own. In fact, unless Mom has some superhuman self-control, Charlee's achievement is almost entirely a lucky coincidence.
She was born at 20:02 pm (that's 8:02 for you civilians) on 02/02/2020.
That's right, every single number associated with her birth is a 0 or a 2, and the date and time all lined up to make Charlee Rose a history-making palindromic baby, meaning the date and time of her birth are the same forward and backward.
The date – February 2, 2020 – is an extremely rare "world palindromic day," so rare that the last time it happened was November 11, 1111 (11/11/1111). That's pretty insane.
Charlee Rose's mom Laken Masters, of Lexington, Kentucky, told Good Morning America that the palindromic nature of the date never even occurred to her.
"I didn't really think about [the date] and then all the nurses that were in the room said, 'Oh, this is so cool… it's better than a New Year's baby,'" said Masters.
She had no idea what time it was until her mother, Dee Dee Calvert, who was in the room along with her Laken's husband Scott, noticed that the baby could arrive at 20:02 p.m.
"I don't know the conversation that was going on in the room. I don't remember anybody else talking about anything. I just remember my mom, Dee Dee, saying take a picture of the clock," Masters said.
Any baby born on the extremely rare palindromic date would have a cute little tidbit to share when they're older, but Charlee Rose can trump them all with the timing of her birth as well.
Now I'm dying to know her dimensions too!