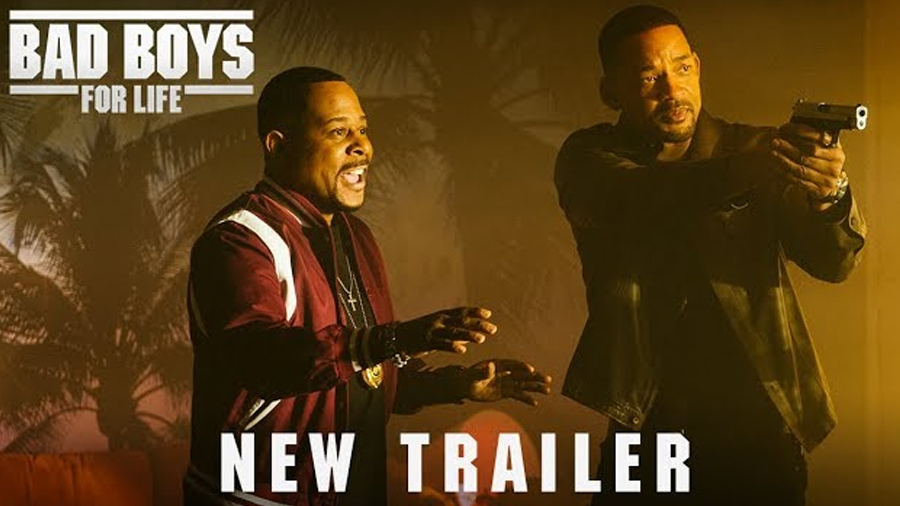 Credit: YouTube/Sony Pictures Entertainment
A few months ago, the first trailer for the 3rd Bad Boys movie – Bad Boys For Life – was released. With stars Will Smith and Martin Lawrence returning as Mike Lowery and Marcus Burnett "one last time," it looked – despite Michael Bay's absence from the director's chair – like a Bad Boys movie.
Today, the new trailer dropped, and those good feelings aren't gone.
The synopsis for the movie is short and sweet: "The Bad Boys Mike Lowrey (Will Smith) and Marcus Burnett (Martin Lawrence) are back together for one last ride in the highly anticipated Bad Boys for Life."
The trailer shows that while Smith's Lowery remains a gung-ho cop, Lawrence's Burnett has settled down a tad and is less interested in dangerous shoot-em-ups with his partner. In fact, he's looking forward to retirement. So Lowery finds himself saddled with a team of younger cops, AMMO, whom he describes as "High School Musical boy band with guns," which makes sense because HSM star Vanessa Hudgens is one of them.
It turns out that someone is targeting Lowery (my money is on one of the young cops!), which brings Burnett back into the saddle to prevent his friend from going "on a suicide mission alone." Soon the duo finds themselves blasting their way into and out of mayhem, complete with motorcycles, helicopters, and pit bulls.
Take a look: