Bill Murray, Hand Sanitizer at First Base and Virtual Fans: Baseball Is Back!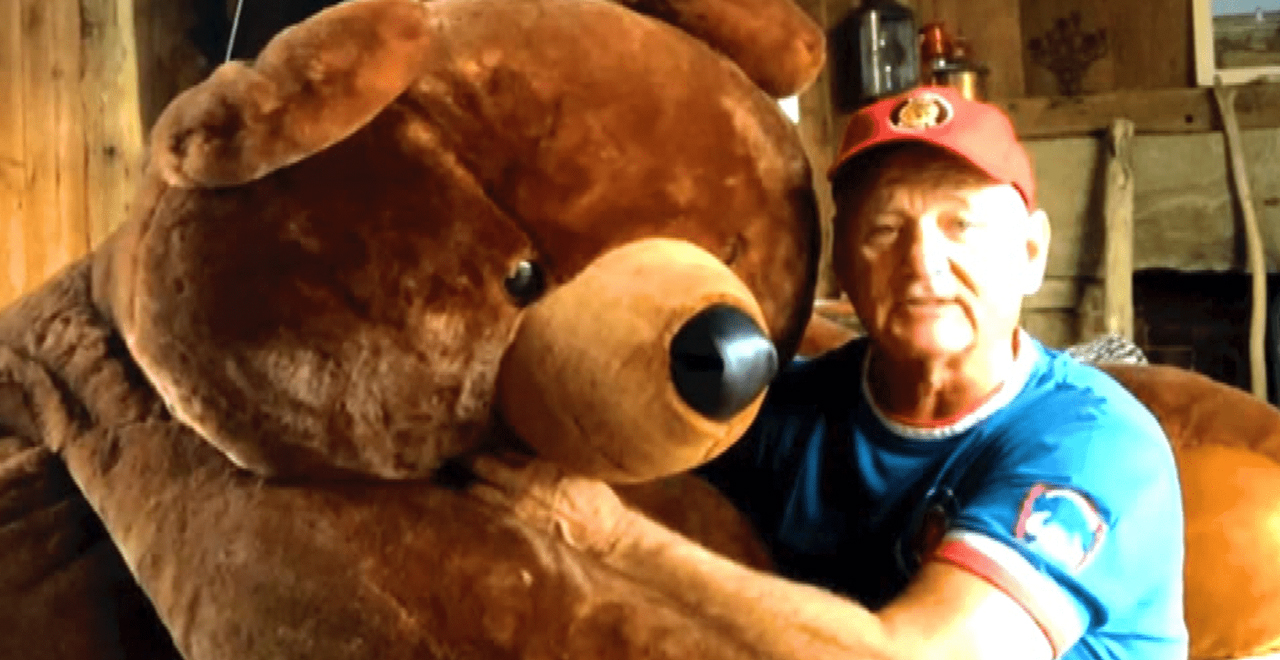 It's weird, it's a little different, but it's here! Baseball is officially back. MLB had the Opening Day for their truncated season and we've had our first real baseball in nearly 10 months. The first MLB games also mark the return of major professional sports in America, as all of the major team sports leagues have been halted since the spring (insert angry MLS fan here).
Things started with what you'd expect from 2020. Dr. Anthony Fauci was selected to throw out the ceremonial first pitch for the MLB's first game, and he pitched about as well as his favorite team, the defending World Series champions the Washington Nationals, played that night.
Anthony Fauci, First Pitch Mechanics. pic.twitter.com/QxszDQJDuu

— Rob Friedman (@PitchingNinja) July 23, 2020
This is a good time to mention the dad joke everyone made at the same time. "He is an infectious disease expert, he does not want anyone to catch anything." Politics and science aside, we can all enjoy the low-stakes hilarity of a truly awful first pitch.
Baseball also looked different as we got our first look at fan cut-outs. They actually are pretty cool. The stadiums that aren't using them need to get on board quickly, because it is more aesthetically pleasing to see them scattered about.
It was awesome to see one, in particular, comedian and actor Brody Stevens, who passed away last year, back at Dodgers Stadium (he was a hardcore baseball fan).
WE DID IT! BRODY IS AT THE DODGERS GAME!! Thank you @Dodgers & @RockinPins for making this happen for our beloved brother @BrodyismeFriend !! He is smiling down on us! #OpeningDay @TheComedyStore #BrodyForever818 ❤️ #Dodgers pic.twitter.com/g1Utxtectn

— Tommy Godlove (@TommyGodlove) July 24, 2020
While some stadiums are using cut-outs, Fox is experimenting with virtual fans for their baseball broadcasts. This, too, is actually pretty cool.
No fans? Not on FOX Sports.

Thousands of virtual fans will attend FOX's MLB games this Saturday. pic.twitter.com/z9oQU0rYuC

— FOX Sports (@FOXSports) July 23, 2020
When it comes to actual gameplay, of course, there's going to be some differences beyond just who is in the stands. Like when you get on base and have the opposing team offer you hand sanitizer. That was the case for Chicago Cubs star Anthony Rizzo, who pulled some out to offer a Brewer after he got on base early in their game against the Chicago Cubs.
No fans? Not on FOX Sports.

Thousands of virtual fans will attend FOX's MLB games this Saturday. pic.twitter.com/z9oQU0rYuC

— FOX Sports (@FOXSports) July 23, 2020
Rizzo was on top of his game as well as his safety precautions, as he homered in the Cubs 3-0 win. And while fans may not be at Wrigley Field this year, that doesn't mean all traditions die. Such as the iconic seventh-inning stretch, with a celebrity singing 'Take me out to the ballgame.' Superfan and comedy legend Bill Murray was there for game 1, to help carry on the Chicago tradition. Sure, it was virtual, but he still did it as only Bill Murray can, with a giant bear at his side.
Bill Murray with the 7th inning stretch! pic.twitter.com/JDTmnKOAbF

— Marquee Sports Network (@WatchMarquee) July 25, 2020
Fans were a little more mixed on some of the new rule changes, including the extra innings rule where teams start with a runner on second base. Many on Twitter were complaining that it's a solution in search of a problem, while some were just glad it resulted in one walk-off grand slam.
Hello yes @mlb we can confirm the new extra inning rules are VERY good #RootedInOakland pic.twitter.com/soVyXeS6Y3

— Oakland A's (@Athletics) July 25, 2020
And if you're looking for a dark horse to win the World Series in this shortened season, look no further than the Cincinnati Reds. They quietly upgraded their bats in the offseason (newcomer Mike Moustakas homered in their Opening Day win), Joey Votto is still Joey Votto, and the Reds have one of the best starting rotations in all of baseball. Sonny Gray was outstanding in their first game. Baseball's oldest professional team has a contender for the first time in a while.
🚨 MLB record alert 🚨

Sonny Gray has now gone 34 straight starts allowing 6 hits or fewer, a new Major League record! #RedsOpeningDay ❌ #TakeTheCentral pic.twitter.com/NamgMZ5A8b

— Cincinnati Reds (@Reds) July 25, 2020
Baseball is different, but baseball is back. And for now, it gives sports fans something positive to watch and talk about, something that has been extremely rare in 2020.