'Batman' Accompanies Bullied 3-Yr-Old Girl to Preschool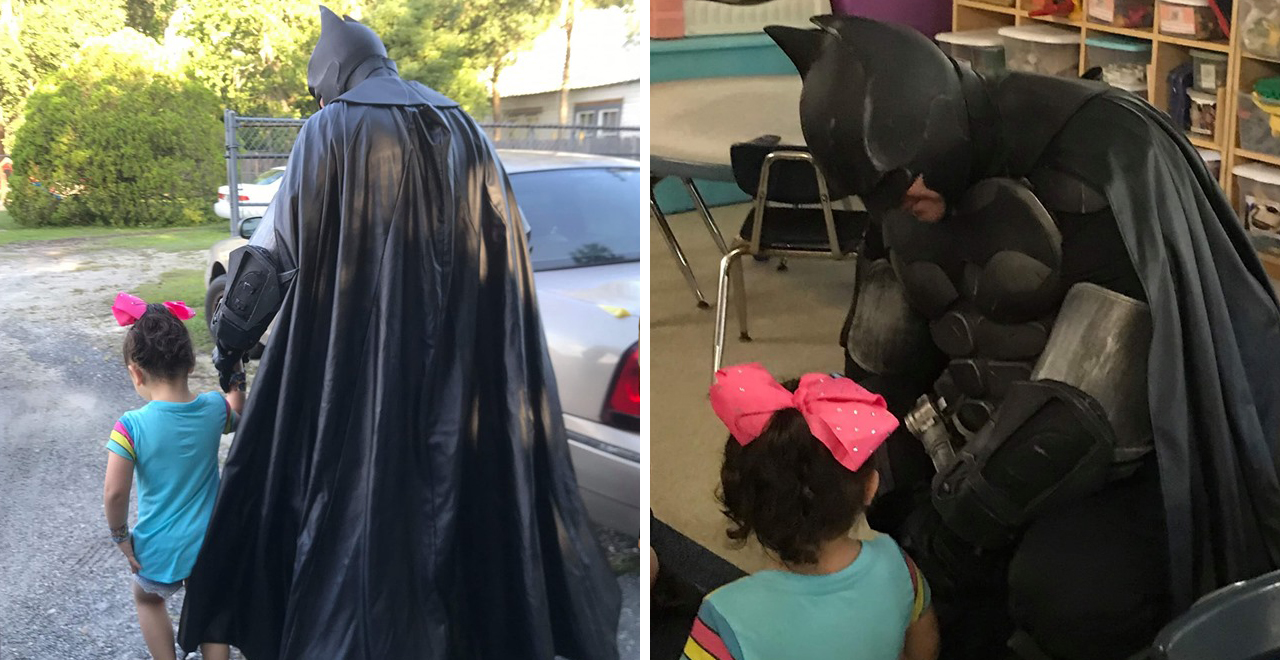 Despite the recent awareness of bullying and the measures to quell it, sadly, it persists. As a parent, it can be heartbreaking to send your kid off to a bad environment. That's why we all love stories where the bullied triumph over torment. So here's another one for you, with a cameo from everyone's favorite Gotham-based superhero.
A 3-year-old preschooler in Florida was having trouble with bullies at her school. She came home from school one day with bruises, the next with a black eye – apparently, someone threw a shoe at her. Her mom contacted the school, but when nothing changed, she signaled for help. That's when Batman, or, more accurately, The Batman Of Spring Hill answered the call.
The caped crusader accompanied the girl to school to help her feel better.
Her mom said having Batman there made a big difference for her daughter. She also said that the school has since moved her daughter into an advanced placement class.
"I'm really hoping that a new classroom and having Batman by her side, can change the outcome altogether," she said. "Batman really saved the day!"