Pitcher Avoids Sign Stealing by Just Telling the Batter What's Coming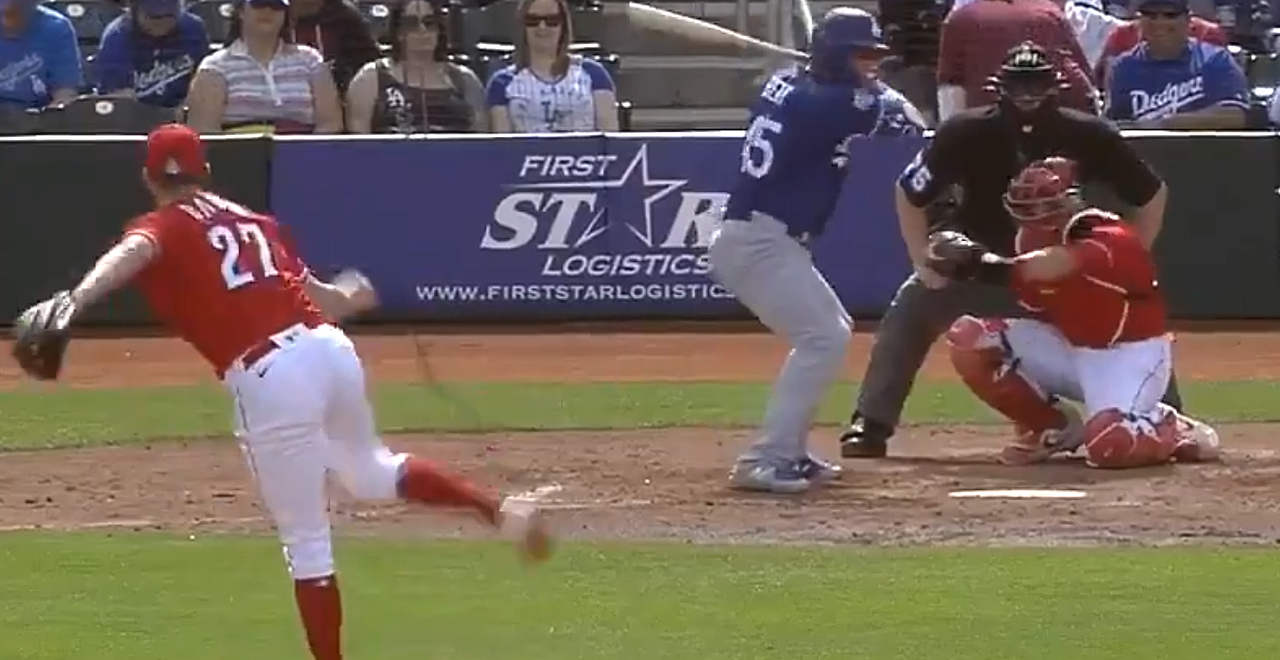 The Houston Astros have been one of the biggest stories in sports and not in a good way. It seems like baseball has a cheating scandal every decade or two, and the Astros have delivered for the modern age with the exposition of a nefarious system of sign-stealing.
Of course, the spotlight on the Astros has never been bigger, as other players decide how they're going to handle the news. Some teams have resorted to throwing at the Astros. But one pitcher took an unorthodox approach to stop opposing teams from stealing signs: he simply told the batter what pitch was coming next.
Cincinnati Reds starter Trevor Bauer was facing Dodgers first baseman, Matt Beaty, in a spring training game, when Bauer started tipping his pitches. He laid it out plain and clean, taking the chance the batter couldn't beat him even when he knew what was coming. Bauer's strategy worked like a charm.
Can I get a little 🔥 emoji for sitting 97/98 while doing so, Rob? https://t.co/fcoOoX8AsK

— Trevor Bauer (@BauerOutage) March 3, 2020
Later, his teammate was interviewed in the dugout and confirmed the move was related to the Astros sign-stealing controversy. Derek Dietrich said Trevor was going to try something new by telling the batters what's coming. 'Just here it comes, try to hit it.'
Straight from Derek Dietrich: @BauerOutage was intentionally telling Matt Beaty what pitch was coming in that 4th-inning plate appearance.#RedsST🌵⚾ | @JimDayTV pic.twitter.com/HlqFHZaZWN

— FOX Sports Cincinnati (@FOXSportsCincy) March 2, 2020
Bauer has been one of baseball's most outspoken voices on the Astros controversy, calling out MLB commissioner Rob Manfred pretty hard. He also called the Astros players a bunch of 'hypocrites' and 'cheaters.'
He's never been one to hold back and this could be a long season for Manfred as players continue to find ways to "express themselves."
Hard to argue with this thread…As surprising as it may seem, a championship isn't just a "piece of metal" to most of us…its symbolic of much more than that. The current precedent seems to encourage cheat to win because there's no consequences. That cannot be our standard. https://t.co/pKbkdIY4IJ

— Trevor Bauer (@BauerOutage) February 18, 2020