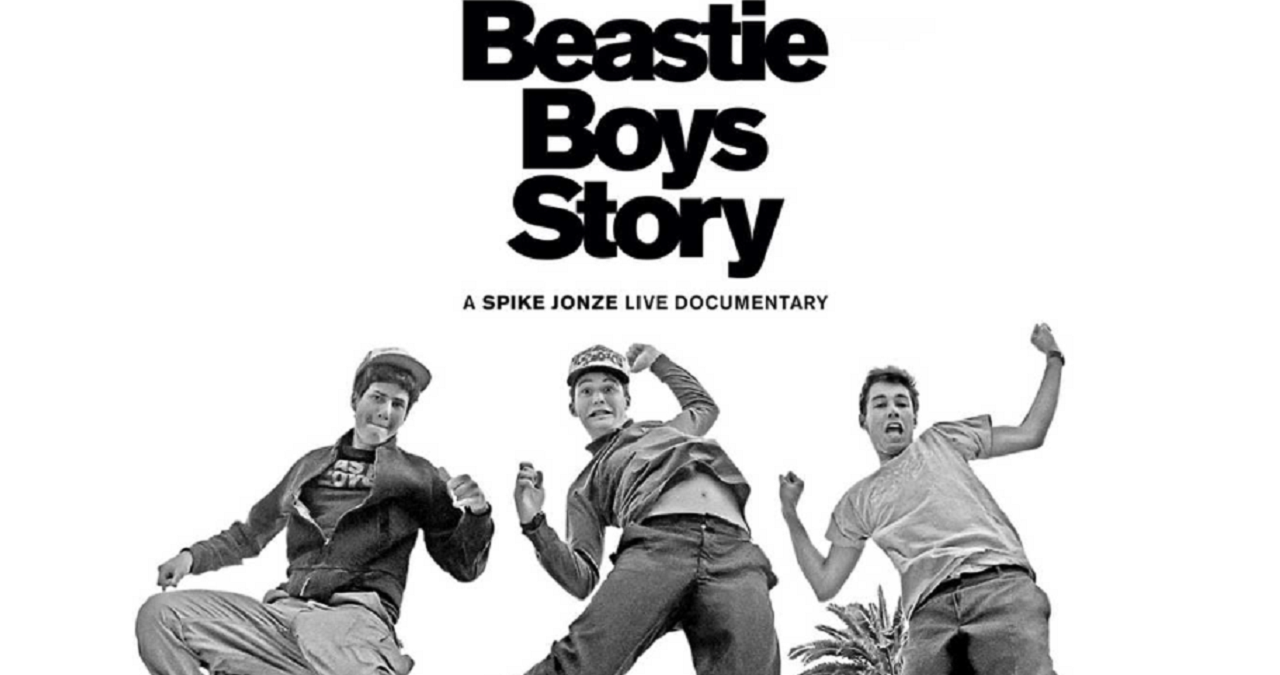 Credit: YouTube/Apple TV
Beastie Boys Story, a feature-length doc on the beloved NYC rap group will premiere on Apple TV, and the trailer was recently released. The documentary features interviews with and involvement from surviving members Adam Horovitz and Mike Diamond, and sadly can't include group member Adam "MCA" Yauch, who passed away from cancer in 2012.
The press release states that the doc will "tell you an intimate, personal story of their band and 40 years of friendship in this live documentary experience directed by their longtime friend and collaborator, and loud chewer, filmmaker Spike Jonze." Jonze is well-known for directing Being John Malkovich and Her, as well as collaborating with the Jackass crew and skate culture, and should be a perfect fit for a doc about the raucous trio that helped usher rap and hip-hop into the mainstream.
Based on this trailer, the documentary will showcase the same thing, as well as the bond the three-bad-brothers-you-know-so-well formed over 30 years of friendship and creativity. It also focuses on their evolution from reckless boys to mature men with more on their minds than simply fighting for their right to party, all while inspiring each other and the world.
The movie hits IMAX on April 2nd and Apple TV on April 24th. Check out the trailer: