Big Brother Helps Sister Out of Crib in Heartwarming Viral Video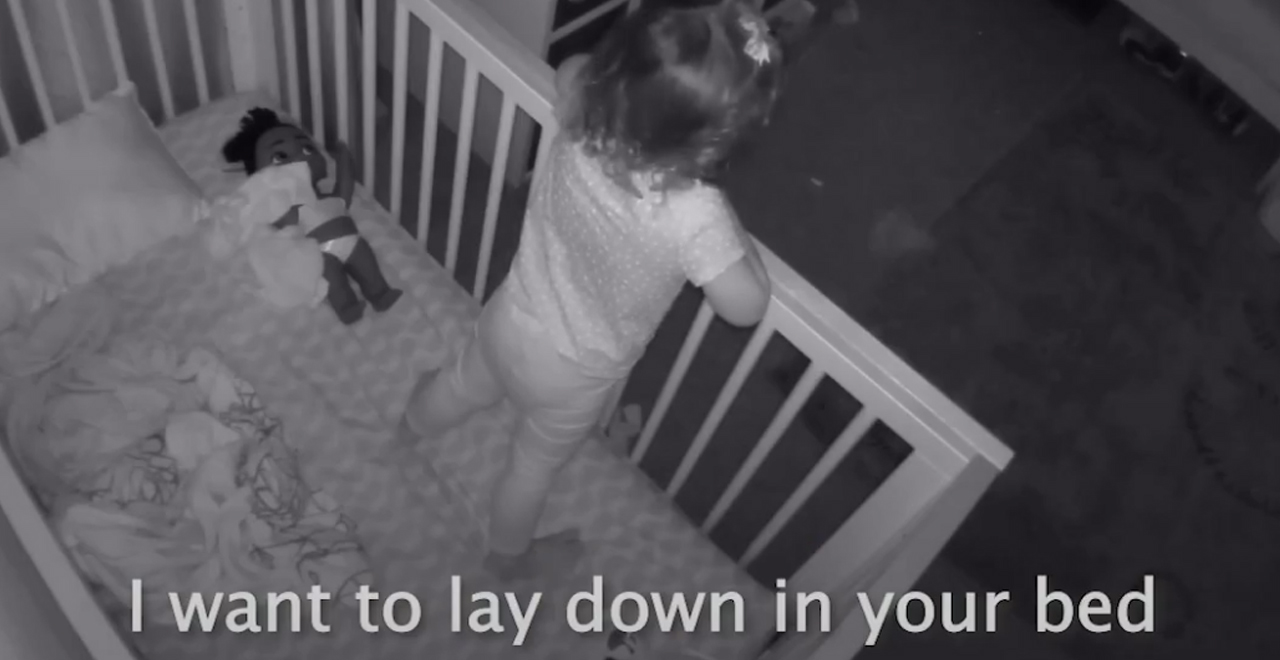 When you have two kids (or more), the dream is that their relationship will unfold like a Disney movie (hopefully without the customary parent death), and they'll grow up best friends, always looking out for one another.
In reality, it's often more like a boxing match. No matter how close siblings are, there is always tension. But there is always the occasional precious moment when they play together nicely, or you catch them giving each other a hug.
One family in Santa Monica, California captured one such moment on camera, thanks to their baby cam, and the footage of a big brother going above an beyond to help his baby sister is catching fire online.
In the video, a little girl stands in her crib and calls to her big brother Levi across their bedroom, asking him to help her out so she can sleep next to him.
"Levi, I'm talking to you! I want to lay down in your bed…"
"AGAIN lay in bed?" Levi asks incredulously, before dutifully getting up and placing a stool outside his sister's crib so she can climb down safely. Unfortunately, she accidentally left her baby doll behind, but once again it's big brother to the rescue. Levi gets up one more time, climbs into his sister's crib, and retrieves her doll for her.
"Tank you, Levi!"
Now that's brotherly love.
Watch the video, which is going viral all over the place since!