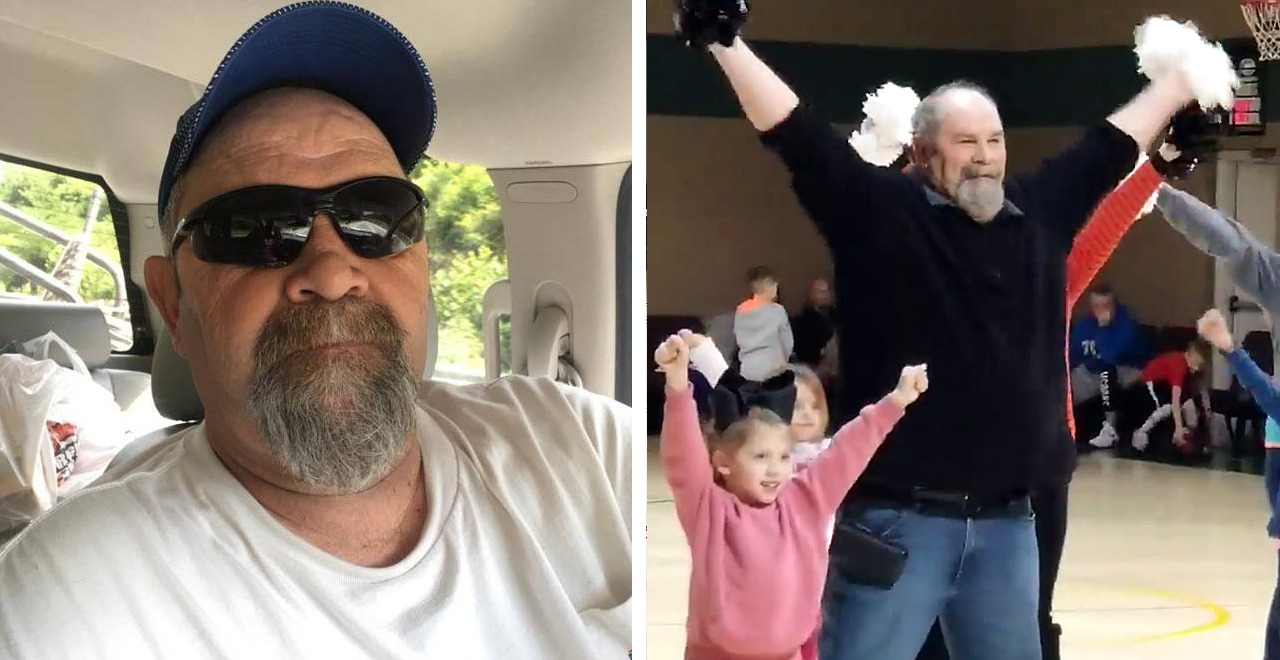 Credit: Facebook/Jeff Harville/JeremynChelsey Lester
Everybody knows grandparents get the best of both worlds.
After decades spent raising their children and going through the parenting wars like the rest of us, it all pays off when they get the joy of spoiling their grandkids, guilt-free. And they get the fun of watching their kids struggle with the day-to-day of dealing with babies and toddlers and teens, while they sit back with a cigar and laugh.
They live the world's most satisfying "I told you so" lifestyle. But sometimes they're called upon to do a little bit more. Like one grandpa in Tennessee, who jumped up to help his granddaughter in the most unlikely – and adorable – way.
Jeff Harville was invited to his granddaughter McKinly Lester's cheerleading event, and he sat in the crowd at Gap Creek Elementary School with everyone else, excited to see her perform. Except at the last minute, the 4-year-old came down with a bit of stage fright and didn't want to go on – not without her Papaw.
"Mommy, I want Papaw to dance with me!" she told her mom, Chelsy, as she was supposed to take the stage.
Jeff didn't hesitate, and we are now blessed with video footage of the burly, bearded motorcycle enthusiast picking up a pair of pom-poms and dancing the chicken dance alongside his beloved grandkid.
Clearly, it worked, as little McKinly seems perfectly comfortable with her papaw beside her, even if he doesn't quite know all the moves! As Chelsy told the local news station that picked up the story, Jeff "made his little girl's world, and they are so proud of him for going outside of his comfort zone.