Bill & Ted Face The Music as Middle Aged Dads in 2020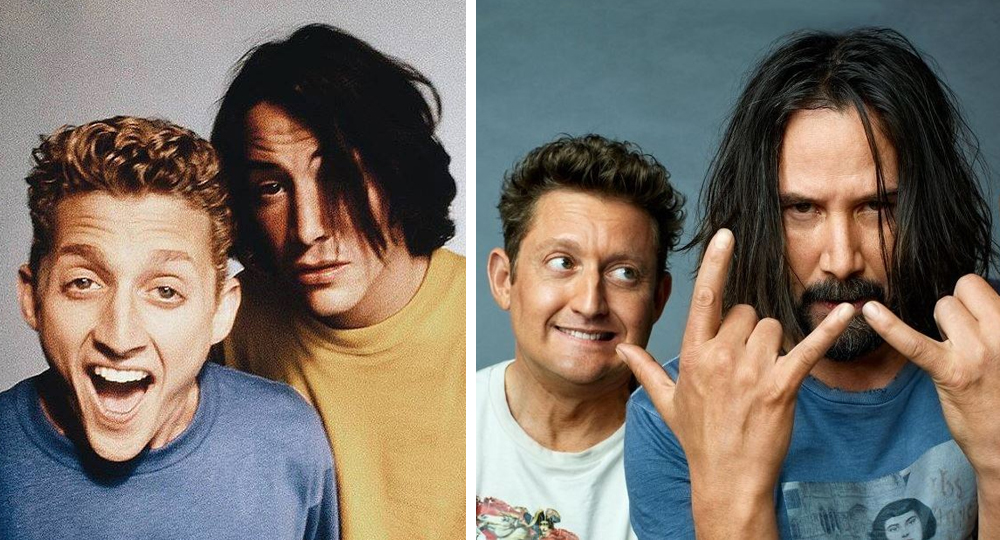 You know those guys you knew in high school or college who you could never imagine having kids? Maybe they were burnouts or jelly butts, or maybe they just didn't seem like they' ever grow up? We all knew guys like that, and wouldn't you know it, as unlikely as it seemed at the time, they ended up getting older too!
In related news, Bill S. Preston, Esquire and Ted "Theodore" Logan – Bill and Ted – are coming back in a new movie, and in it, they're middle-aged dads. And we are all officially old men.
That's right, a third Bill and Ted movie is coming soon to a theater near you, written by the screenwriters of the first two flicks, with original stars Alex Winter and Keanu Reeves reprising their famous roles. But things are a little different this time because while Wyld Stallyns remain together, they're now – wait for it – middle-aged dads! And you thought they went through hell in BOGUS JOURNEY!
Strange things are afoot at the Circle K.
Seeing those two as parents is going to be something. Especially without the guidance of the late great George Carlin as Rufus! Here's hoping they're not quite as airheaded as they used to be.
Today, the duo went on Twitter to thank fans and officially announce that the film – Bill and Ted Face the Music – will be released on August 21st, 2020.
In the short video, Winter says the film is a result of all the fan support: "It is all because of you guys, so we owe you a huge debt of gratitude and we want to say thank you."
The world is about to get a lot more excellent. Watch this special announcement from your two favorite dudes! 8.21.20 ????⚡️ pic.twitter.com/miOtBhinlC

— Bill & Ted 3 (@BillandTed3) March 20, 2019
The official synopsis, from the press release:
Yet to fulfill their rock'n'roll destiny, the now middle-aged best friends set out on a new adventure, when a visitor from the future warns them that only their song can save life as we know it and bring harmony to the universe. Along the way, they will be helped by their families, old friends and a few music legends.