Philadelphia Eagles Running Back Helps Dad Learn to Speak Again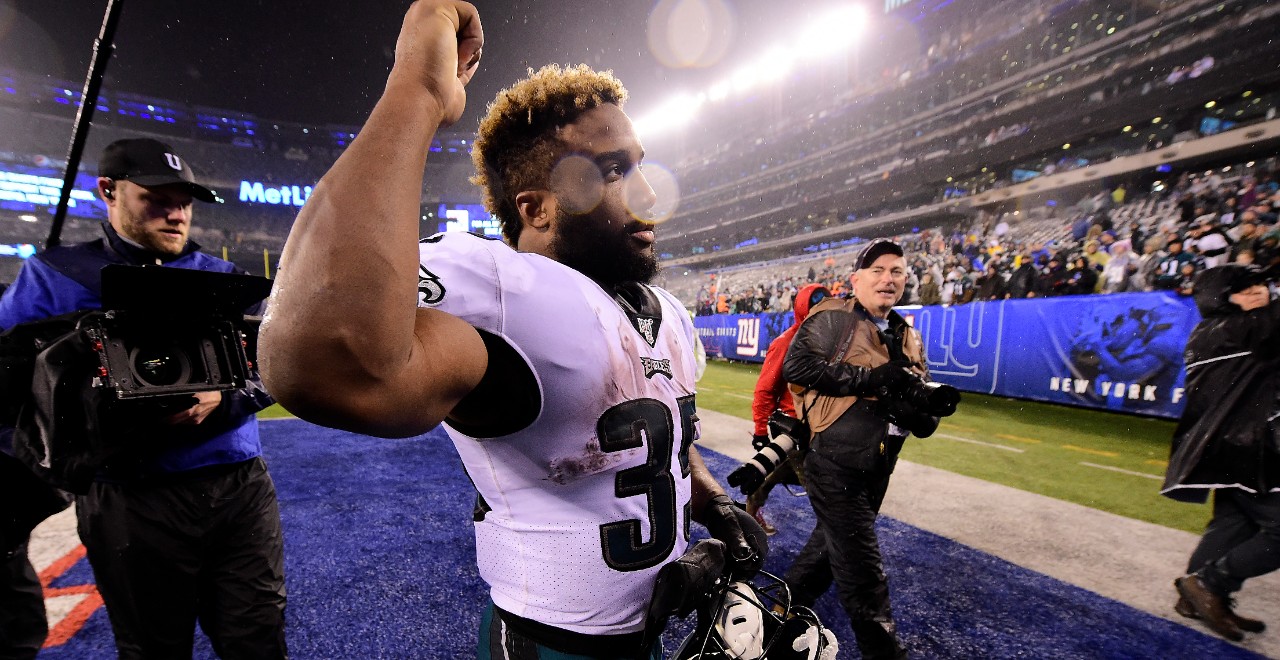 To athletes accustomed to playing in packed stadiums surrounded by the tangible energy of countless fans, this is a strange time. Let's be honest, this is a strange time for everyone, and we're doing our best to carve out a new normal. Sportscasters are trying to fill the void of delivering riveting sports commentary by giving play-by-plays of everyday life instead. Even the NFL is planning to emulate the feel of a real, live football game by blasting pre-recorded crowd noise into the empty stadium during televised games. Yeah, it's not going great.
Football is in a virtual offseason since the coronavirus has made regular offseason training impossible. During this time, some teams are conducting virtual classroom-type instruction to prepare for the next season. Teams have been given permission by the NFL to send their players $1,500 in equipment to create their own home-training spaces. Most of these workouts and classroom sessions are voluntary, so it's up to the athletes to decide how to spend their virtual offseason time.
For 25-year-old Philadelphia Eagles running back Boston Scott, this time away from the grueling day-to-day as an NFL athlete has allowed him to focus his attention on family. In 2018, Scott's father Anthony suffered a stroke. Anthony has worked with multiple therapists over the years and regained most of his mobility on the right side of his body, but continues to struggle with his speech. Due to the coronavirus, Anthony's speech therapist was unable to continue working with him. Fortunately, Anthony had a couple of backups, Boston and his little sister Alana, ready to take over.
Twice a week, Scott works with his father on regaining his ability to speak using both exercises he learned by watching his father's speech therapy appointments over the years, and strategies he's developed on his own. Scott told NJ Advance Media, "When he can't pronounce a word, I get him to sing his 'ABCs', which I think is a staple in a lot of our minds. Singing your 'ABCs,' that's something you can remember from your childhood."
So twice a week, that's where you'll find them. Anthony and Boston, sitting at the kitchen table, practicing the ABCs. The same activity that they likely did together more than two decades earlier, this time, with Boston taking the role of teacher. Never before has the line "next time won't you sing with me" struck such a heartwarming, love-filled chord