Boys Who Lost Their Dad Get Surprise Christmas Visit From NFL QB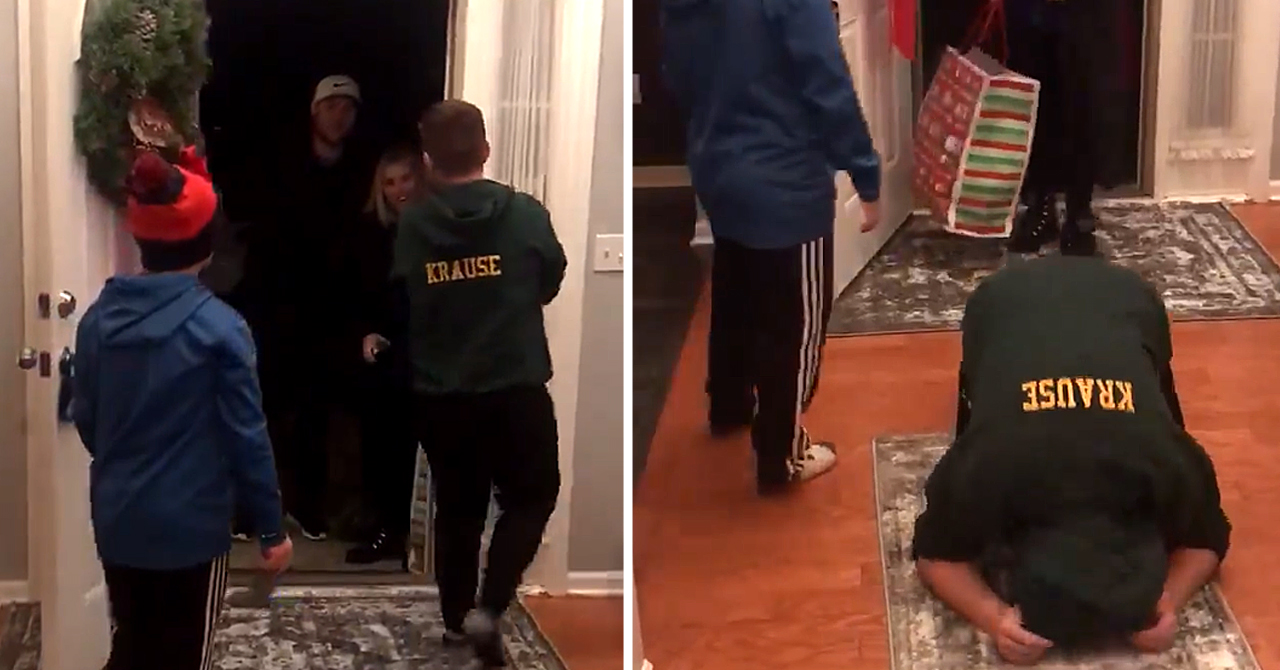 The first major holiday without a loved one can be extremely hard on a family. This is why NFL standout quarterback Matt Stafford of the Detroit Lions and his wife Kelly decided to surprise some young fans who recently lost their dad.
The two showed up at the boys' house bearing Christmas gifts for the young fans. The boys were blown away, and Stafford even stayed to play video games with the kids. Naturally, he played as himself and the Lions, reportedly (hopefully the Madden version performed better than the 2019 Lions, who were plagued by injuries).
The boys shouted "Oh my god!" when they saw it was Stafford at the door. A family relative posted a video of the surprise encounter on Facebook.
"If you ever, for a second, worry about 'goodness' in the world," she said, "If you ever think professional athletes don't connect with people…Watch this."
"When you're in the NFL, and you and your wife come to the home of three boys that lost their father- boys that love the Lions.. When you stay and hang out, play Madden (and play as Matt Stafford, well- because you ARE Matt Stafford…)" the post continued.
"People are so, so, good. And I know my cousin is beaming from Heaven."
Stafford is currently out of action as he recovers from an injury, but this just goes to show that Lions fans and the community are still on his mind.