Family Guy's Brian and Stewie Launch Quarantine Podcast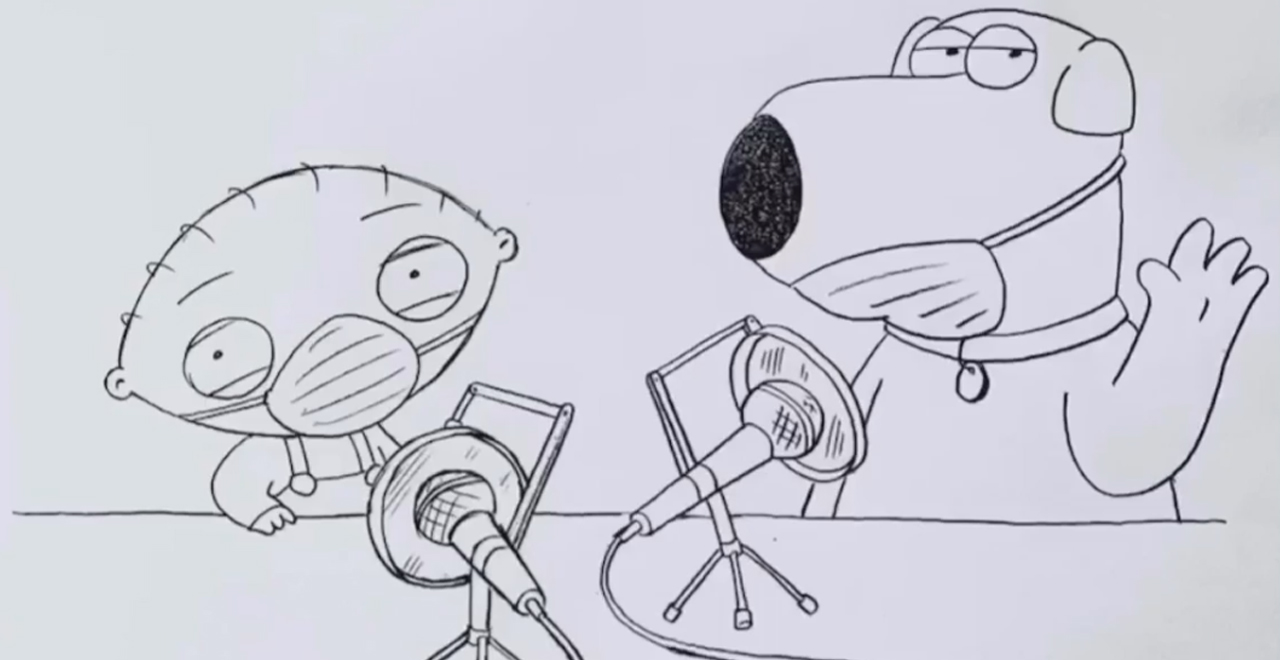 If you're anything like me, this quarantine has got you pretty bored.
Sure, there are jobs to be done, and homeschooling to help with, and parenting to half-ass, but there's also a fair amount of free time that can't be filled with trips to our favorite restaurants or bars or movie theaters or concert venues or friends' places. We're all stuck inside, killing time with Netflix and jigsaw puzzles.
Thankfully, streaming services have stepped up to offer as much content as they can, both new and old, artists and musicians and streaming performances on Instagram and YouTube. You can even find stripped-down versions of late-night shows, with hosts like Seth Myers and Jimmy Kimmel speaking to viewers from their homes.
You can even hear podcasts featuring your favorite animated characters, like Stewie and Brian from Family Guy.
Like the rest of us, Stewie and Brian are bored AF, stuck inside, looking for ways to entertain themselves, so they've started a quarantine podcast. Family Guy creator Seth MacFarlane posted an image of Brian wearing a mask on Instagram to announce the podcast: "Stewie and Brian made a podcast. Check it out on IGTV."
Stewie and Brian, of course, are both voiced by MacFarlane himself, as is Peter Griffin, who also appears on the show. Aside from the usual Family Guy-style tomfoolery, the podcast actually offers some resources, with characters offering tips for staying occupied, telling listeners not to hoard supplies, and exhorting listeners to stay home.
View this post on Instagram
MacFarlane also posted a drawing of Stewie and exhorted people to stay home and be safe.
According to TV Guide, Family Guy is one of the few shows still in production, with the animators collaborating over a shared storyboard program called Toon Boom. So maybe we'll get some new episodes soon.
But until then, we've got the podcast!