Bullied for Homemade Tee, Boy's Design Is Now Official Team Merch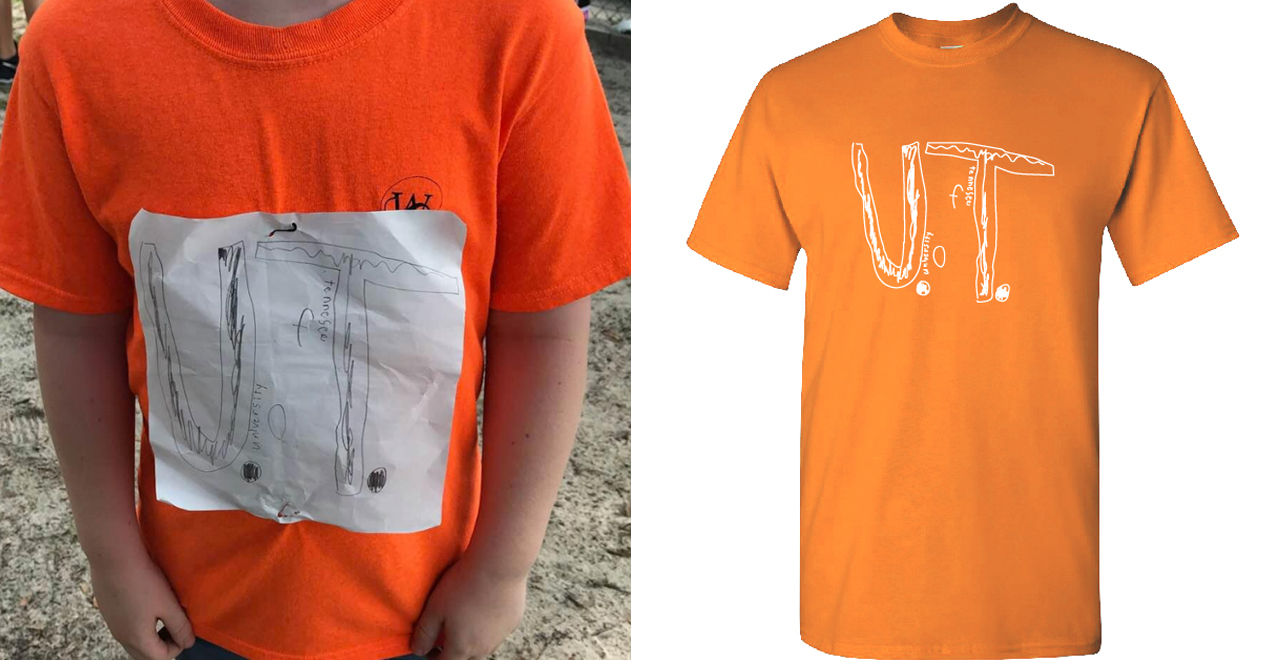 Few things are as provincial as college sports, so I can imagine how tough it would be to support a rival school in hostile territory. Still, a boy in Florida was so excited for his school's "college colors" day that he saw it as a chance to show his love for the University of Tennessee.
He didn't have any official UT gear, so he drew a logo and pinned it to an orange shirt. His pride was cut down after getting mocked mercilessly by other kids at the school and the devastated boy was reduced to tears, according to his teacher.
But that's not where this story ends. His teacher posted about it on Facebook and Tennessee fans came through with an outpouring of gear and support. And the University of Tennessee even adopted the boy's design to sell as an official shirt in its team shop.
UT is donating a portion of every sale to an anti-bullying organization and the response has been overwhelming so far.
You asked for it, and @UTVolShop made it happen. ???????? https://t.co/nBGYmyooC1

— UT Knoxville (@UTKnoxville) September 6, 2019
The boy has since received so many different things from UT fans that the entire class got to share in the spoils, the teacher wrote on Facebook.
"While the kids were filling water bottles and waiting to water down their towels, it made this teacher so proud to see the kids congratulating my student," she wrote. "High fives, hugs, pats on the back could be seen from the kids. This experience is uniting my class even more than I could have imagined, and it was truly amazing to witness!!"
And the boy's mom was overjoyed by the support, according to a letter she sent the teacher.
"I can tell you that I spent a lot of my day reading all the kind words in support of my son and am touched beyond words," his mother wrote.
Tennessee got so many orders for the shirt that the site crashed. You can grab yours from the official fan shop.