Man Who Drove School Bus for 50 Years Gets Buried in Bus Casket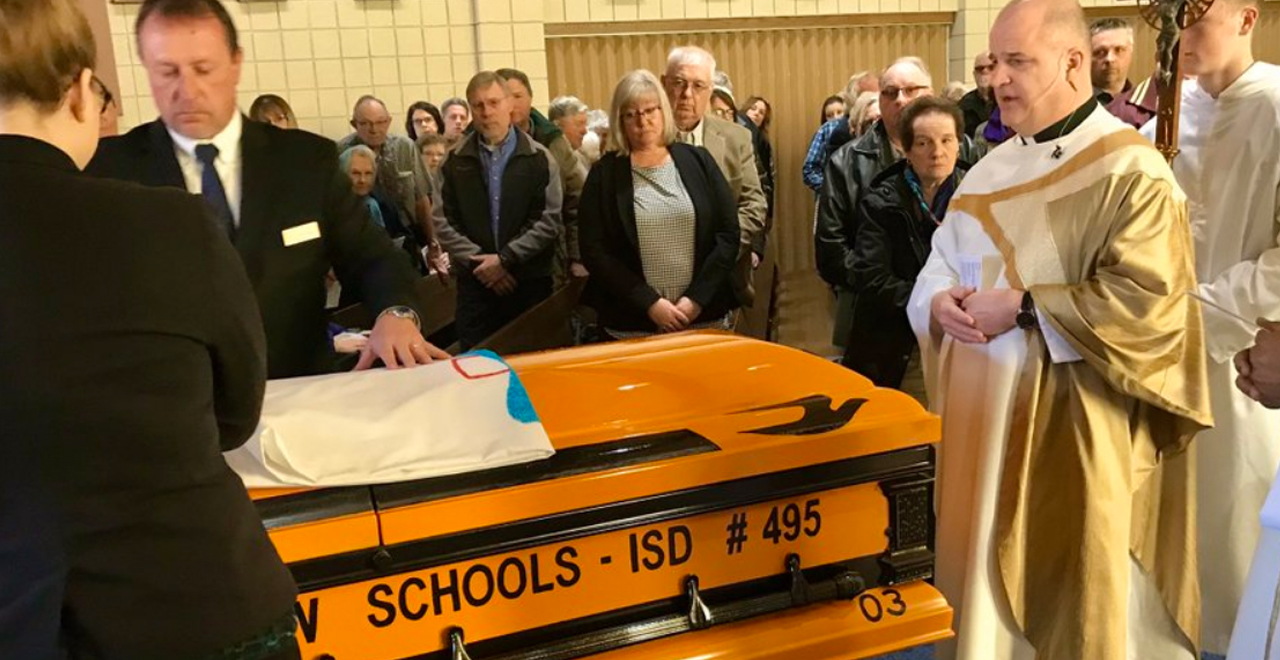 Glen Davis drove a school bus for 55 years. The Minnesota man was enormously proud of his profession. So proud, he used to joke he wanted to be buried in a school bus.
A few years before he passed, Jim Hindt, his friend and local funeral director, decided to make Glen's joke a reality. He had his artist niece help create the perfect school bus casket.
"When we showed it to Glen, he was speechless, almost brought him to tears," he told a local news station.
Davis loved it so much he used to show people pictures of it and even brought some to the funeral home to show them the creation in-person.
Today Glen Davis got the send-off he wanted. Glen drove a school bus for Grand Meadow, MN for 55 years & used to joke about being buried in a bus. The local funeral director fulfilled his wish w/ a customized casket. Glen was 88 and loved by 3 generations of kids. KARE [email protected] pic.twitter.com/BT6ZWq8aRS

— Boyd Huppert (@BoydHuppert) February 21, 2020
Pictures of the casket have since gone viral, and friends have told news stations he was a great ambassador for the community and would've taken pride in representing them until the end.
Davis died at the age of 88. He drove his bus for more than five decades, without a single accident. And for that accomplishment, along with a life of service, he deserves to go out any way he wants.