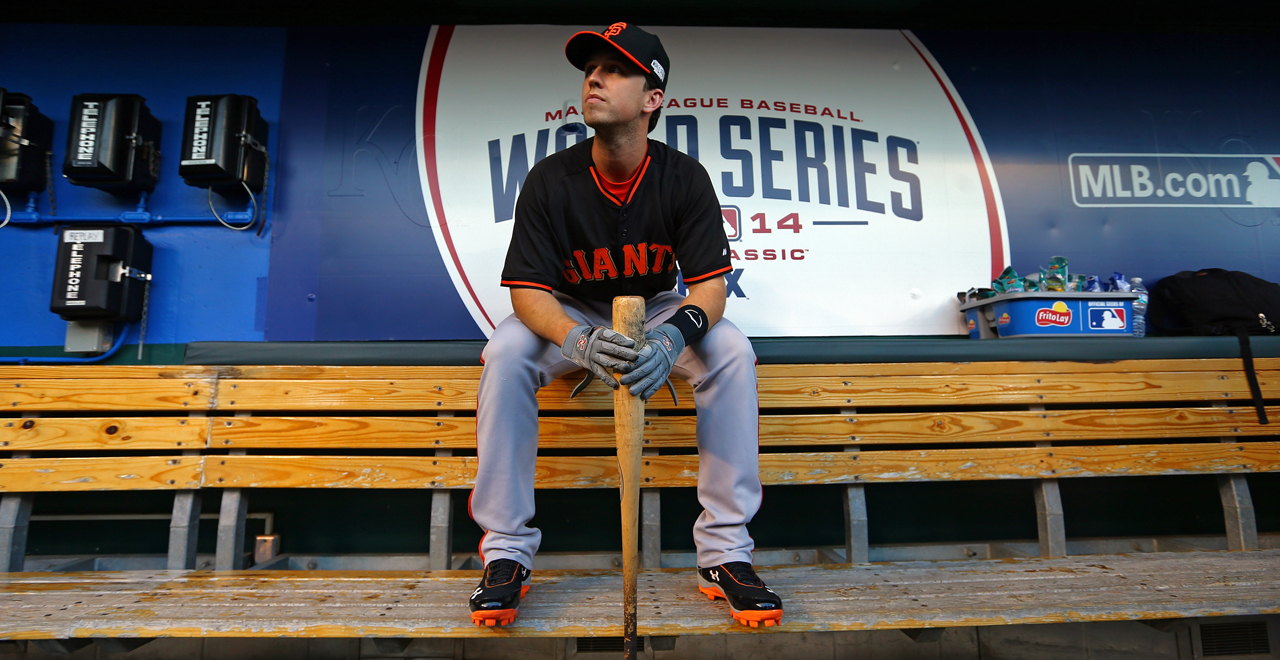 Credit: Getty/Dilip Vishwanat
The United States is trying to get back to normal, post-COVID, the only problem is COVID hasn't gone anywhere. Numbers are surging in Florida and other parts of the country, which is casting some doubt on the resumption of sports that were postponed at the start of the pandemic.
With the NFL's season still up in the air, the NBA and MLB are left as the guinea pigs. Players in both leagues are deciding not to join their colleagues as their sports come back, some of them citing the coronavirus as a concern.
Buster Posey, the star catcher for the San Francisco Giants, announces that he's staying home when the baseball season resumes, but not because of the virus. Because he recently adopted twin girls and they need their dad.
According to ESPN, Polney's adoption of twin girls was finalized last week, and while they're healthy, they were born 8 weeks premature. They will be spending time on the neonatal intensive care unit at the hospital, due to their weakened immune systems. Rather than travel for a truncated baseball season, Buster and his wife, Kristen, will be staying nearby.
"In the current state that we are right now and these babies being as fragile as they are for the next four months, at minimum, this ultimately wasn't that difficult a decision for me," Posey explained. "From a baseball standpoint, it was a tough decision. From a family standpoint and feeling like I'm making a decision to protect our children, I think it was relatively easy."
I bet it was. A decision like that sounds like the right one whether there's a virus or not.
Per ESPN, Posey joins Dodgers pitcher David Price, Nationals first baseman Ryan Zimmerman, Rockies outfielder Ian Desmond and Diamondbacks pitcher Mike Leake in deciding not to take part in the 60-game season that starts on July 23.
Everyone makes their choices for their own reasons, but this must strike most parents as a sound one. And who knows, with infections skyrocketing in certain pockets, it's possible the MLB's season may not even happen.
Either way Buster Posey won't be there playing catcher. He'll be home playing dad instead.