Arcade Replaces Prizes With Toilet Paper and Hand Sanitizer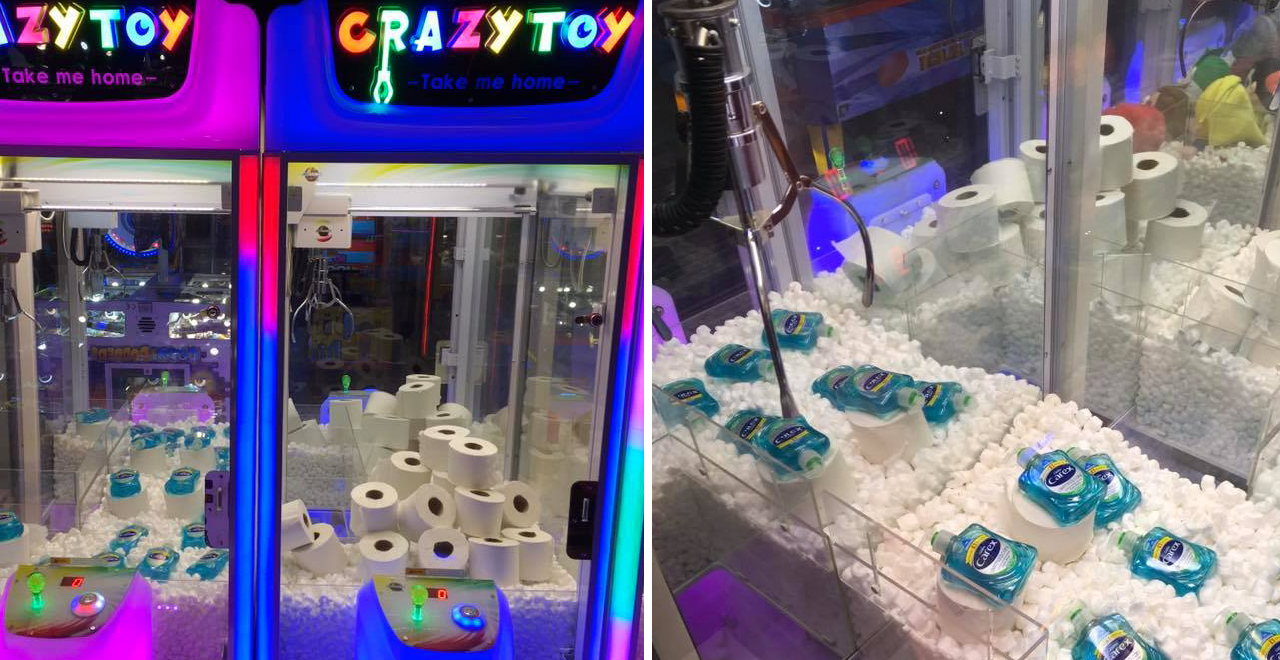 Everyone is handling the COVID-19 situation a little differently. Sports have shut down, Broadway was not far behind. Movie theaters are closing or dropping capacity, comedy clubs are shuttering. Concerts have been canceled. But while the chaos reigns, there are some people who are trying to aim for some levity along the way.
That was evident at an arcade in the U.K., which has responded to the time by upgrading their prize selection to include some of the rarest materials on the planet. The arcade removed all the cheap prizes from their claw game and replaced them with stuff more valuable than gold; hand sanitizer and toilet paper.
The arcade owner was hoping to remind humanity that the COVID-19 situaiton is not game over.
"It's a bit of light relief with everything that's going on," he told CNN. "Hopefully it will raise a smile, which I think everybody needs."
Noble effort. Lord knows we need smiles more now than ever. Of course, doing this a month from now, and it might just be some dystopian, Thunderdome-style of dispensing essential goods.
This is fun, but let's hope it does not catch on, because what would that mean for other arcade essentials, like tiny green army men? Those are an arcade reward staple. And when it comes to claw machines, the stuffed animal industry could be gutted.
Here at The Dad, we hope you, your families, and communities stay safe and healthy during the COVID-19 pandemic. For the latest information, please utilize online resources from local public health departments, the Centers for Disease Control, and the World Health Organization to remain as informed as possible.