Football Fan Celebrates Being Cancer-Free by Smashing a Table and Fundraising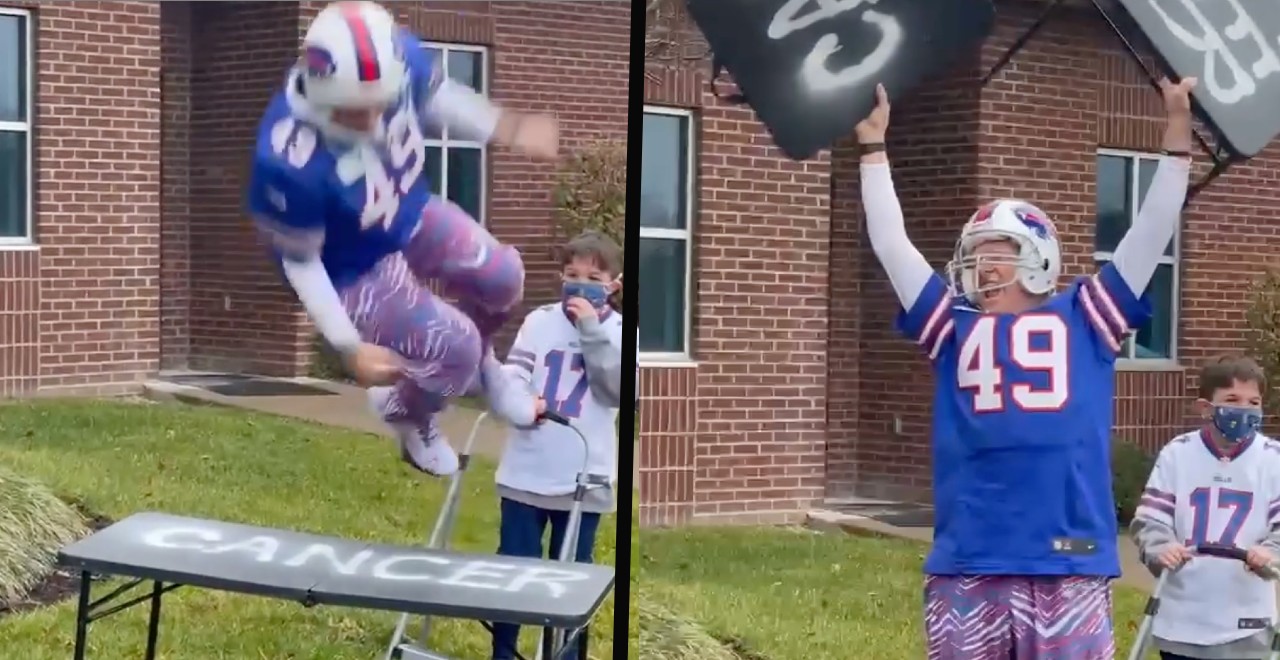 Sports fans are different. As a sports fan myself, I mean this in the most endearing way, and few would probably disagree. They have a different way of moving through the world, celebrating the highs and fighting against the lows. A Buffalo Bills fan embodies that in a big way, after having the most unique celebration for beating cancer.
After Victor Neilson completed five months of intense chemo, he did the customary ringing of the bell, sure, but then wanted to celebrate being cancer-free in the "Bills Mafia" style…so he donned the old school helmet, threw on his jersey and Zubaz pants, and jumped through a table.
View this post on Instagram
He told TMZ he had a baseball-size mass against his aorta from the Non-Hodgkins Lymphoma, and when he posted the video of his table smash, he posted he was cancer-free and thanked everyone for the support.
He had dozens of supporters, including doctors and nurses, on hand to watch him smash through the table with "cancer" symbolically written on the top.
"Glorious Day" he wrote, "I have prevailed."
In terms of celebrations, it's going to be tough to top as epic as that. After the video of his table smash went viral, he started a GoFundMe to raise money for cancer research, and Bills fans and supporters have already donated more than $5,800.