Principal Parodies "Can't Touch This" for Back to School Amid COVID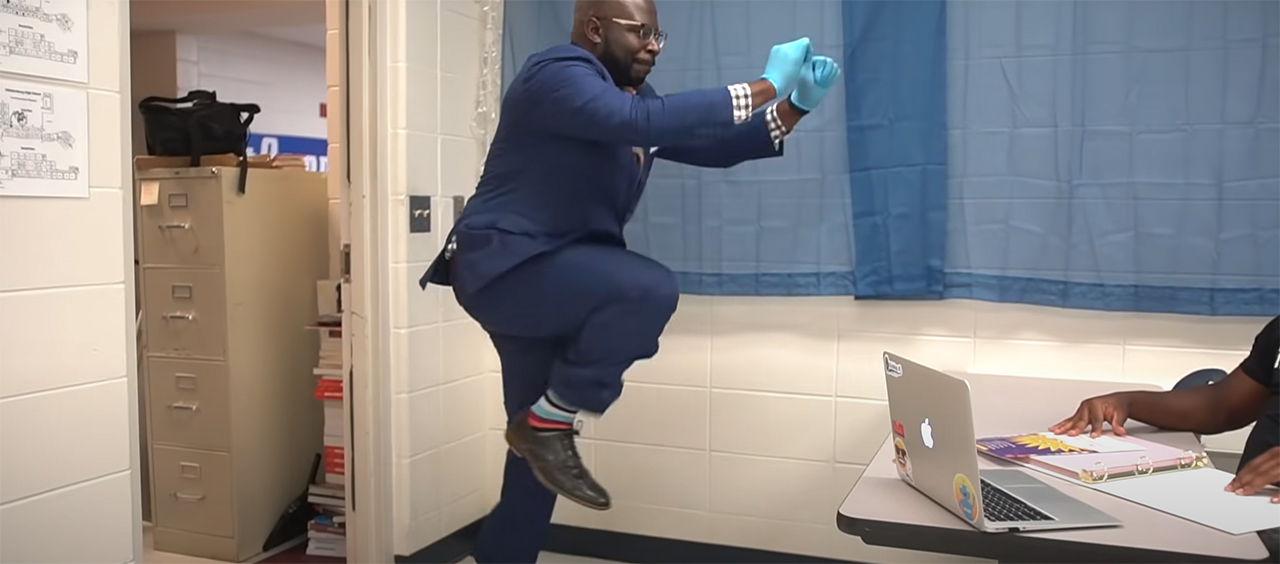 All over the country, parents are stressing over their kids' back to school plans. Normally, the end of summer would be a time of celebration for moms and dads who are eager to get their kids out of the house and under someone else's supervision for 8 hours a day, five days a week.
In 2020, things aren't so cut and dried. Not only are many schools not bringing kids back, instead opting for a fully-remote experience, but the schools that are providing in-person teaching also don't exactly have everything nailed down.
Teachers and administrators are just as stressed as parents, especially since they're the ones at risk from catching COVID while interacting with dozens, and hundreds, of students that may or may not be wearing masks and following social distancing guidelines.
This situation is a nightmare for everyone, parents, students, and teachers. But at least one principal is having a little fun with it!
Dr. Quentin Lee, principal at Childersburg High School in Alabama, put out a video encouraging students to stay healthy at school, but it's not some boring PSA. It's a parody of MC Hammer's 90s rap classic "Can't Touch This" with COVID-based lyrics.
Lee says it took him 15 minutes to write the lyrics, for which he then filmed a video with help from students, teachers, and a local filmmaker. Now it's gone viral with over 3.5 million views. Check it out below. I promise it's 2 Legit 2 Quit watching.