Carpenter Dad Drives Wood VW Bug to Fulfill Promise to Daughter [WATCH]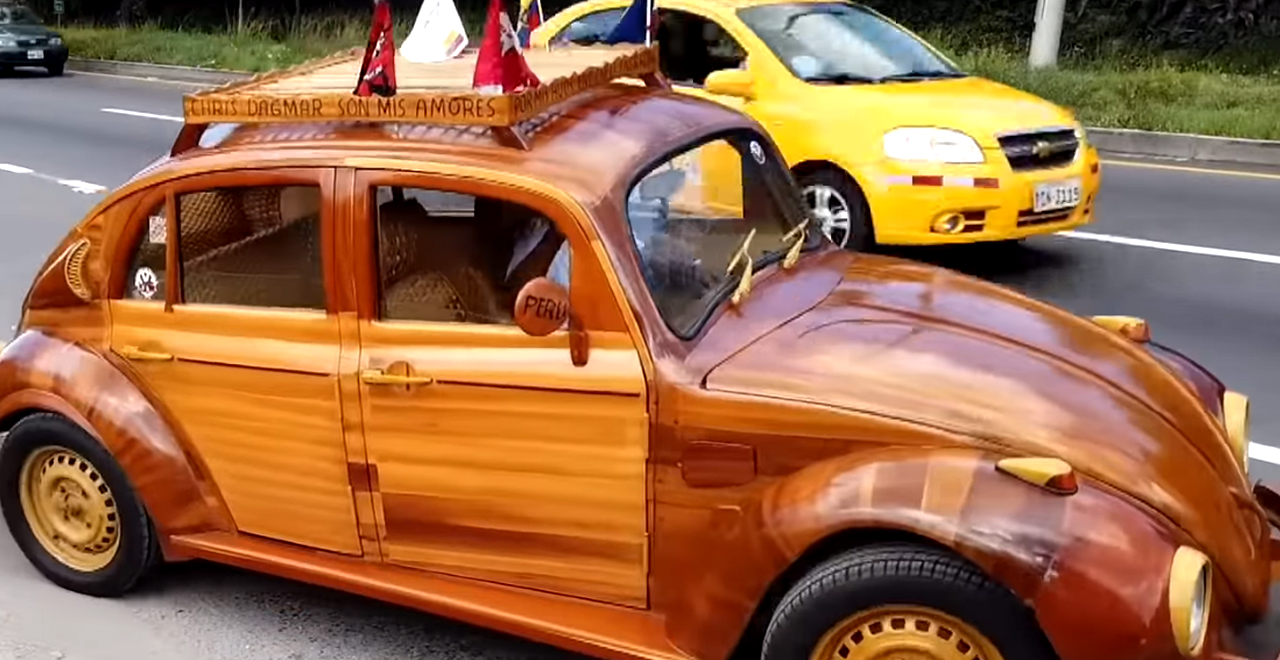 Parents make lots of promises to our kids. Sometimes they are small, sometimes they are fleeting attempts to get them to shut up or eat dinner or do their homework, and sometimes they are so outlandish as to be impossible.
But some promises are meaningful, even the extreme ones, and it falls upon mom or dad to try to come through, if only to maintain their child's faith in them.
A dad in Ecuador is attempting to fulfill one such promise he made to his daughter years ago, and it hasn't been easy. In fact, he's tried once before. But this time he's determined to deliver.
Bienvenido Ortega is a Dominican carpenter who has completely transformed a 1970s Volkswagen Beetle by covering it with custom woodwork that he created. He promised his daughter that he would drive the car from Lima, Peru to New York City – a 13,000-mile roundtrip – for her 15th birthday. His daughter is now 20, and Bienvenido is a bit behind schedule, but he's still giving it his best.
"Inside of me there's the power of having to hug my kids in New York and celebrate the 15th birthday of my daughter, even though she is already 20," Ortega said. "In fact, if I arrive to New York when she's already married and I have a grandchild, I will take her out and celebrate her 15th birthday party like a princess with her wooden car, just like I promised."
It's actually the second such wooden car he's made in an effort to complete his pledge, but the first edition only made it as far as northern Columbia. This time is going better. As of mid-April, the determined dad had made it to the Ecuadorian city of Quito.
Watch the video, and check out the crazy car. Even the pedals are wooden!