Watch Engraving Ideas for That Someone Who Makes Time Stand Still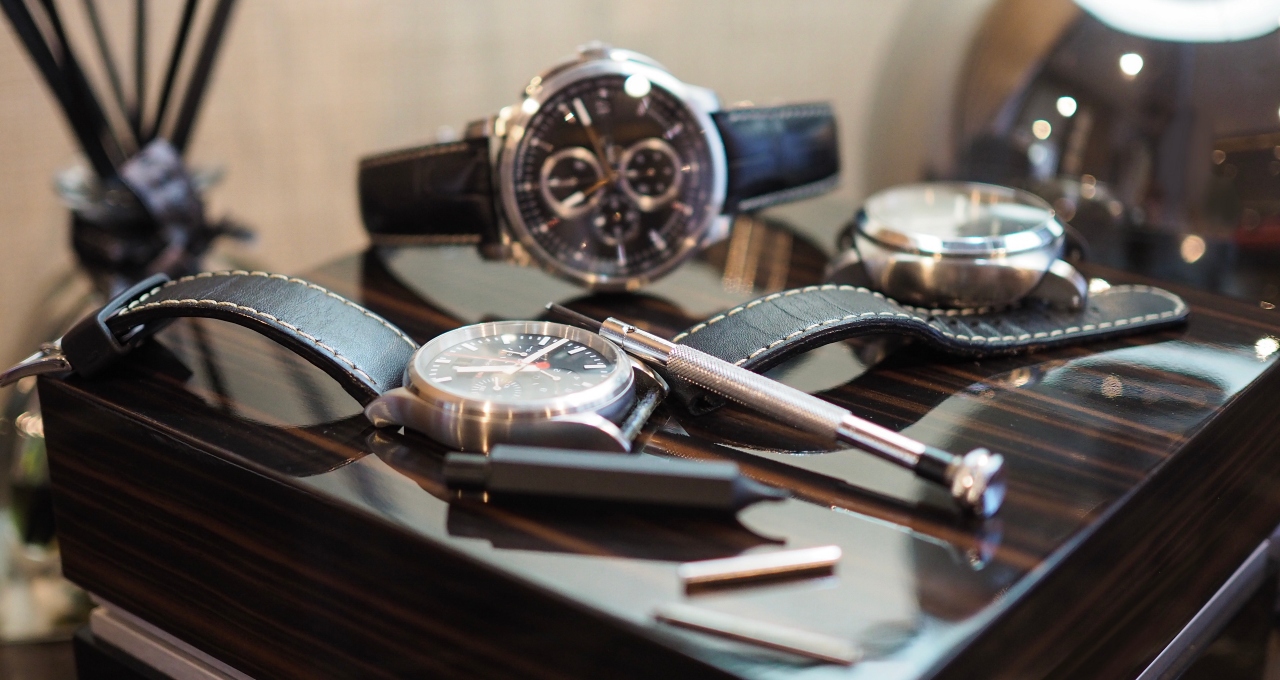 Sometimes words elude you. A person can mean the entire world to you, but that may not always be an easy thing to communicate. For some people, decades can go by with the same partner and it never gets easier or less uncomfortable. If "words of affirmations" aren't your "love language," it could always be a struggle. This is especially true when you're trying to share those feelings with the person you care about while they stand in front of you. It gets even worse when you're confronted with a word limit, like when you engrave a watch, locket, or anything else customizable. How do you tell your moon and stars that they're your everything in 10 words or less? Dude. It's practically impossible.
Except it's not. It might have felt like it 30-ish years ago when "the Google machine" didn't exist and you were forced to be original. Now, though, it's easier than ever to look up "what to engrave on a watch" and find plenty of ideas if you're gearing up to give someone a special gift. You know this, though. That's why you're here.
With that in mind, we've gone ahead and rounded up the best — short — engraving ideas for watches and other special customizable gifts.
Quotes From Pop Culture
You are my person. – Grey's Anatomy
I'd miss you even if we never met. – The Wedding Date
I love you. I know. – Star Wars
Always. – Harry Potter
You will never age for me, nor fade, nor die. – Shakespeare In Love
As you wish. – The Princess Bride
I love you and I like you. – Parks And Rec
You have bewitched me. – Pride And Prejudice
I'm yours. – Jason Mraz
You complete me – Jerry Maguire
You're my best friend – Tim McGraw
You should be kissed and often, and by someone who knows how. – Gone With The Wind
Wait for it. – Hamilton
Swoon. I'll Catch You. – The English Patient
Just As You Are. – Bridget Jones' Diary
All of me loves all of you – John Legend
I could hold you for a million years – Bob Dylan
Ohana means family – Lilo And Stitch
Quotes For Anniversaries
Now and forever.
The best is yet to come.
"If you remember me, then I don't care if everyone else forgets." – Haruki Murakami
I got you, babe.
I choose you.
Thank you for loving me.
My North Star.
Life is better with you.
"Love is like war: easy to begin but very hard to stop." – H. L. Mencken
Quotes Referencing Time
Some of these are longer and may require bigger pieces or tinier font. But, for those of you stuck on finding an engraving that actually references time (we get it!), this might be the way to go if you can swing it.
Tempus Fugit (Time Flies)
Forever and always.
Yesterday. Today. Tomorrow.
"Time is the wisest counselor of all." – Pericles
"I've had the time of my life." – Bill Medley & Jennifer Warnes (Yes, the Dirty Dancing song.)
"The two most powerful warriors are patience and time." Tolstoy
"Love is like an hourglass, with the heart filling up as the brain empties." – Jules Renard
"It is the time you have wasted for your rose that makes your rose so important." – Antoine de Saint-Exupéry
"Love doesn't just sit there, like a stone, it has to be made, like bread; remade all the time, made new." – Ursula K. Le Guin
"Better three hours too soon than a minute too late." – William Shakespeare
"I would rather spend one lifetime with you than face all the ages of this world alone." – Tolkien
"Grow old along with me! The best is yet to be!" – Browning