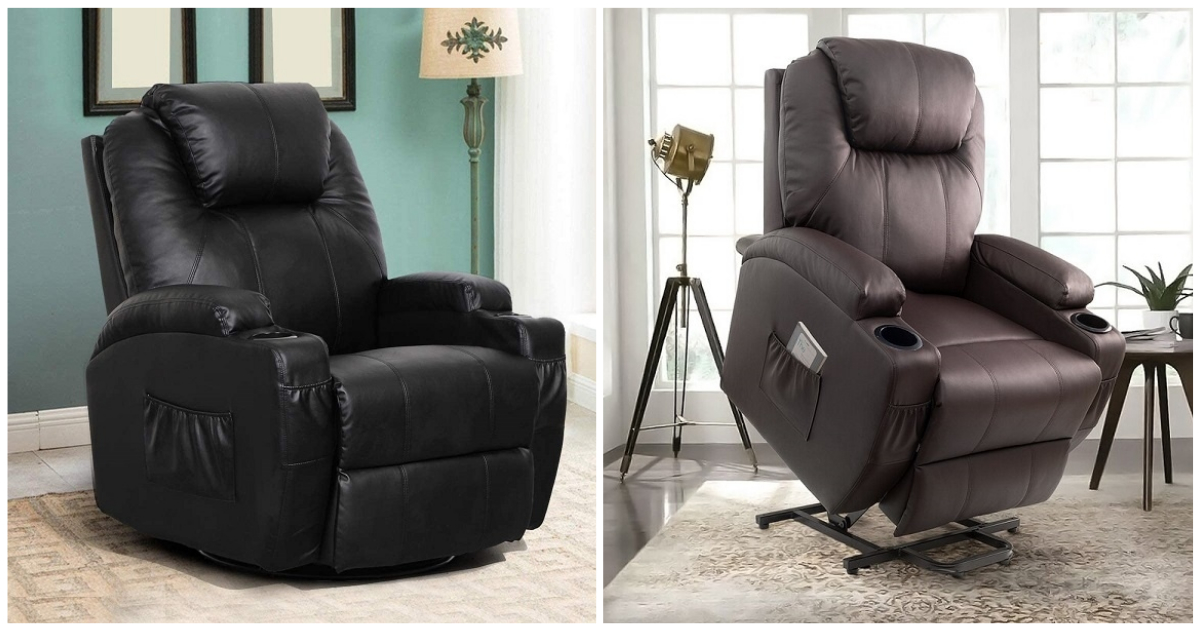 If you're looking for the best recliners, you're in the right place. When it comes to the traditional rules of the house, few of them are as important or as cherished as the "dad's chair" rule. If you're a dad, you should have a chair for watching TV, relaxing, napping after meals, and whatever else you want to do in it. This chair is yours and yours alone. Kids know to stay out of it, your partner knows to stays out of it, and even the pets f***ing know to stay out of it.
When a guest to the home inadvertently sits in the dad chair, the horrified look on the faces of every family member lets you know your control of the dad chair is complete.
For many dads, the chair of choice is the best recliner. My dad had a recliner. His dad had a recliner. If my great-great-great-great-grandfather had been clever enough to invent the recliner, that would've been his chair of choice. Hell, some dads threaten to die happily in their recliners … and then follow through.
In fact, I may be writing this article on a laptop while leaning back in my recliner. Later on, I may use my dad chair as one of the best recliners for sleeping in front of the TV before the local news weatherperson finishes screwing up the forecast. (Who am I kidding? There's no "may" about it.)
I've relaxed in a recliner or two or a dozen in my day. (I may have even tried out my dad's recliner when I knew he was out of town, but I'll never admit it … even under oath.) Here are the best recliners that will have you claiming them as your dad chair immediately.
The Most Comfortable Recliner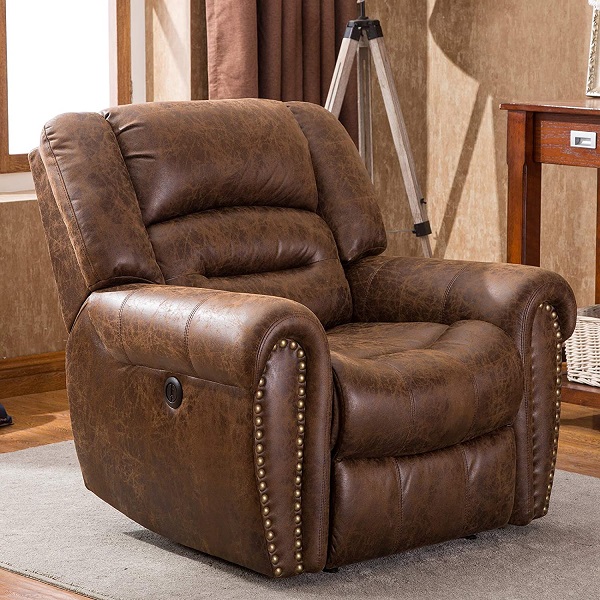 When you're seeking the best recliners for sleeping, it's tough to beat the overstuffed pillows on the back and armrests with this ANJ model. Yet it has the support you'll want for the back and neck when you're spending a quality Sunday watching an NFL triple-header, only moving at halftime (out of necessity).
Rather than having to manually lean back to extend the recliner function, just press a button on the side. This actually is a handy feature for grandpa, who may have difficulty manually controlling the footrest on such a large chair.
It even has a USB charging port built into it. If only it had a fridge hidden under the footrest, you'd never have to get up again.
The Best Recliner Chair for Style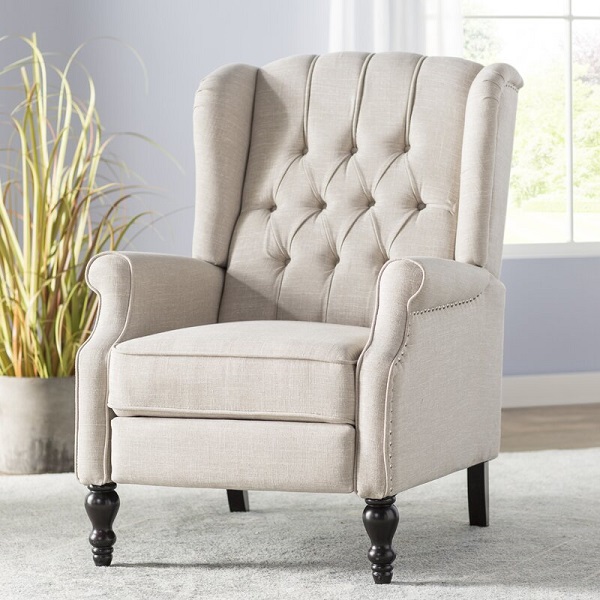 None of us want to admit it, but there are rare occasions where we dads aren't in complete control of purchasing furniture for the house. Once in a while, our wives have an opinion on a piece of furniture, including the best recliner that will eventually become the dad chair.
Admittedly, this Leonie recliner may not be quite as comfortable as the plush leather recliner we just discussed. But it still has a footrest and leans back just far enough to let you relax fully, making those sighs only dads can make when they finally have a chance to sit down, stretch out, and relax.
Plus, this fabric recliner looks great, which will make your partner happy. Once you sit in it and have a chance to put your feet up, you'll be comfortable enough that you can live with giving in to your wife's wishes this time. Next time will surely be different. (Just keep telling yourself that.)
The Best Classic Wingback Recliner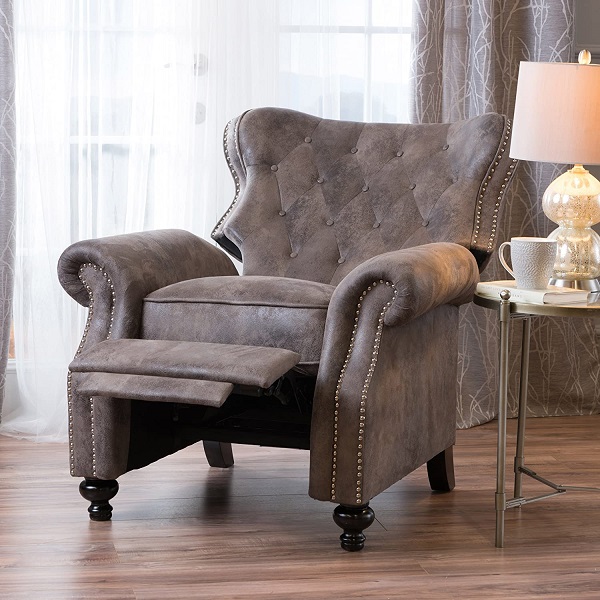 There's just something about a wingback recliner that makes it fit into almost any type of home. It's a classic design that has cushioning in all the right places to make it one of the best recliners for back pain.
This Waldo model has all of the accents you'd expect to find in a wingback recliner, including the tufted back secured with buttons, the decorative nail heads outlining the front and sides, and the stylish feet in the front.
This is the kind of style in a dad chair that your grandfather or great-grandfather would've been proud to call his own. And there's nothing wrong with that. Hell, you may want to wear a fedora while you're relaxing in this chair. Its style is that classic in nature. (Not that any of us need an excuse to break out the fedora.)
The Best Recliner For Sleeping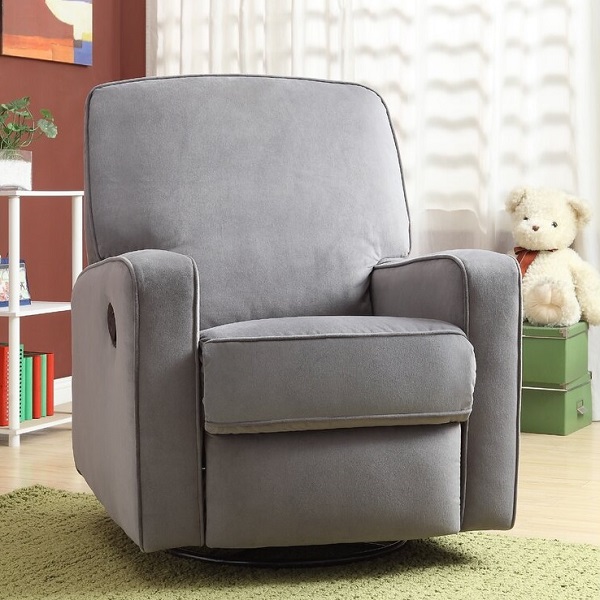 If you have little ones at home, it's more than okay to share the dad chair with them, gently rocking them to sleep (just make sure you don't leave them alone — this could be dangerous). Sharing is OK, as long as they realize who ultimately owns the dad chair.
This glider recliner swivels and rocks gently. But it also has a footrest and a reclining back to give you the benefits of the best recliner chair. It's a little smaller than some other of the best recliners on our list, meaning it can fit into a tighter space.
And if you happen to fall asleep after you rock the baby to sleep, call it a win-win.
Best Recliner Chair for Watching Movies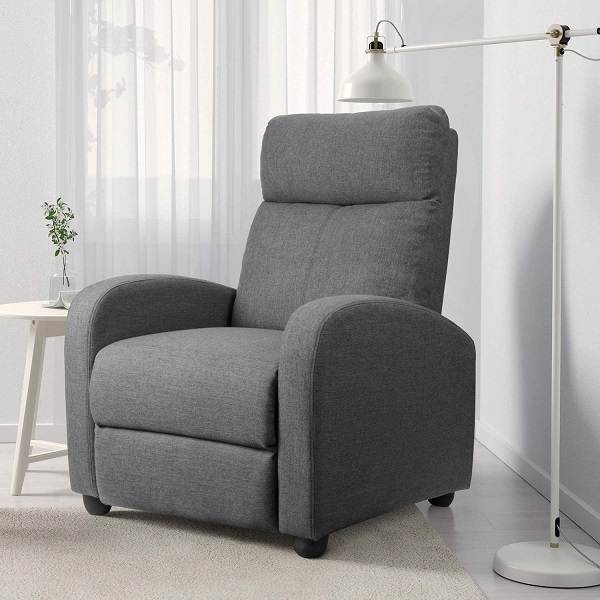 One of the most exciting home improvement projects for the whole family is creating a home theater room. Kids love the idea of having a completely dark special movie room to enjoy watching the same movie for the 99th time. Mom and dad love the idea of having a completely dark theater room to sneak in a nap while the kids watch the same movie for the 99th time.
If you're going to build a theater room, you will want to outfit it with theater recliner chairs. The extra tall backrest allows you to angle the back of the chair perfectly for the screen while your back remains fully supported.
You can adjust the angle of the backrest between 90 and 165 degrees to the seat. Nap time during a movie at home has never been more comfortable. Just try not to snore, or the kids will want to start the movie over again. After all, they don't want you to miss the best parts … over and over and over.
Best Lift Assist Recliner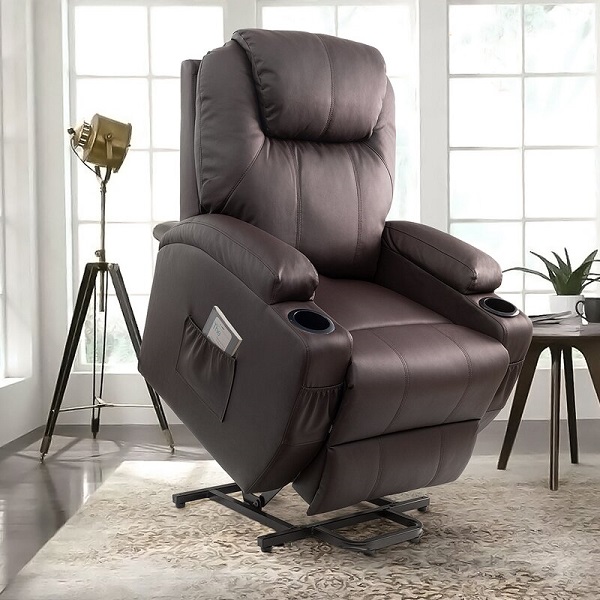 If you're looking for the best recliner chair for Grandpa, who may need some help trying to stand up from highly cushioned chairs, this lift assist recliner is a great option.
The entire chair lifts upward and tilts forward when you need a bit of help rising to a standing position. Now, the kids may be tempted to try to fling their little brother halfway across the room with the lift feature, but it, fortunately, doesn't move quite fast enough to accomplish this trick.
As an added benefit, it has a massage feature and a heating feature, so grandpa may just choose to live in this dad chair … as long as he doesn't lose the remote control. (Yes, we know the remote is connected to the chair with a cord, but we also know how Grandpa excels at losing his electronics. It should end up being quite the battle between the two.)
Best Recliner Chair for Back Pain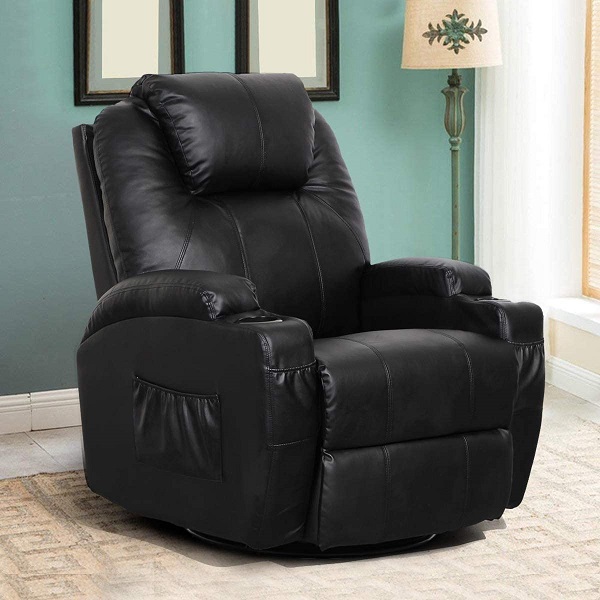 With such a high level of padding and comfort in this chair, you may not expect to receive the bonus features of heating and massage too, but this Esright recliner offers varying intensity levels for vibration massages and for the heating control modes. The heat function focuses on the lumbar, making this one of the best recliners for back pain.
Each chair has two cup holders, storage pockets on the sides, and a pillow cushion for your head. It swivels 360 degrees and has a gentle rocking feature. The PU leather surface is easy to clean and offers water resistance.
This chair can do it all, making it worthy of being the perfect dad chair.
Best Recliner Loveseat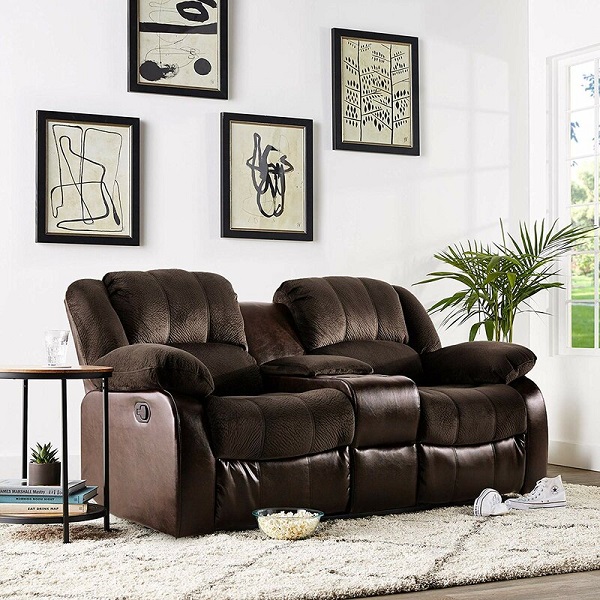 Sometimes, you have the ability to select your own dad chair recliner. Other times, your wife decides she also would like a recliner. (A mom chair? Not quite the same ring, but it makes sense.) Unfortunately, your TV room may not be big enough for two competing recliners sitting at the optimal viewing position.
This Perrysburg reclining loveseat is the best compromise. This setup consists of two connected recliners, each of which has separate controls. So you can be fully laid back, reclining in perfect napping position, while she sits at the edge of her recliner seat, staring breathlessly at the TV to see who receives the next rose. Win-win.
This loveseat has a center console for storing drinks or other items, keeping everything well-organized in a small room. It's not quite a full dad chair, but this half dad chair is better than nothing.
Best Recliner Sofa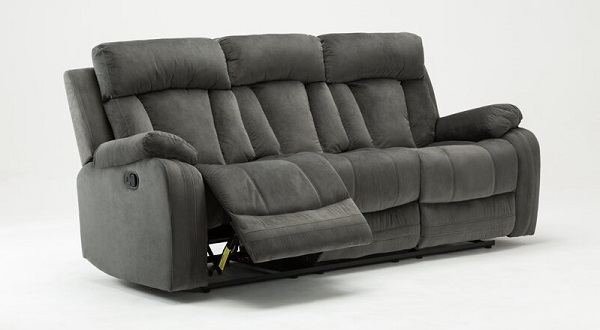 Sometimes, the best recliners for sleeping come in a sofa configuration. You can sleep in your recliner, tilting the backrest to an almost horizontal position to rest comfortably. Or you can stretch across the entire length of this recliner sofa and use it like you would a regular sofa for a nap.
When you're in trouble and your S.O. tells you to go sleep on the sofa, you'll appreciate having two options instead of the typical one.
The two outer seats have separate reclining options, so you can set the backrest at the best angle for comfort independently on either end. (The middle seat does not recline.) The metal frame is sturdy, supporting up to 750 pounds in total.
And just think about how many positive "dad points" you'll receive for sharing your dad chair with two other people at the same time. Surely those dad points will come in handy when it's time to receive your amazing Father's Day gifts. (Heck, maybe they'll even remember to pick up a gift ahead of time this year, rather than running to the convenience store at 8 a.m. on Father's Day. Not that we're complaining about the doughnuts with sprinkles they bring back. Keep 'em coming with the real gift.)
Although we only recommend picks we really love, we may earn a commission on purchases made through links from our site.