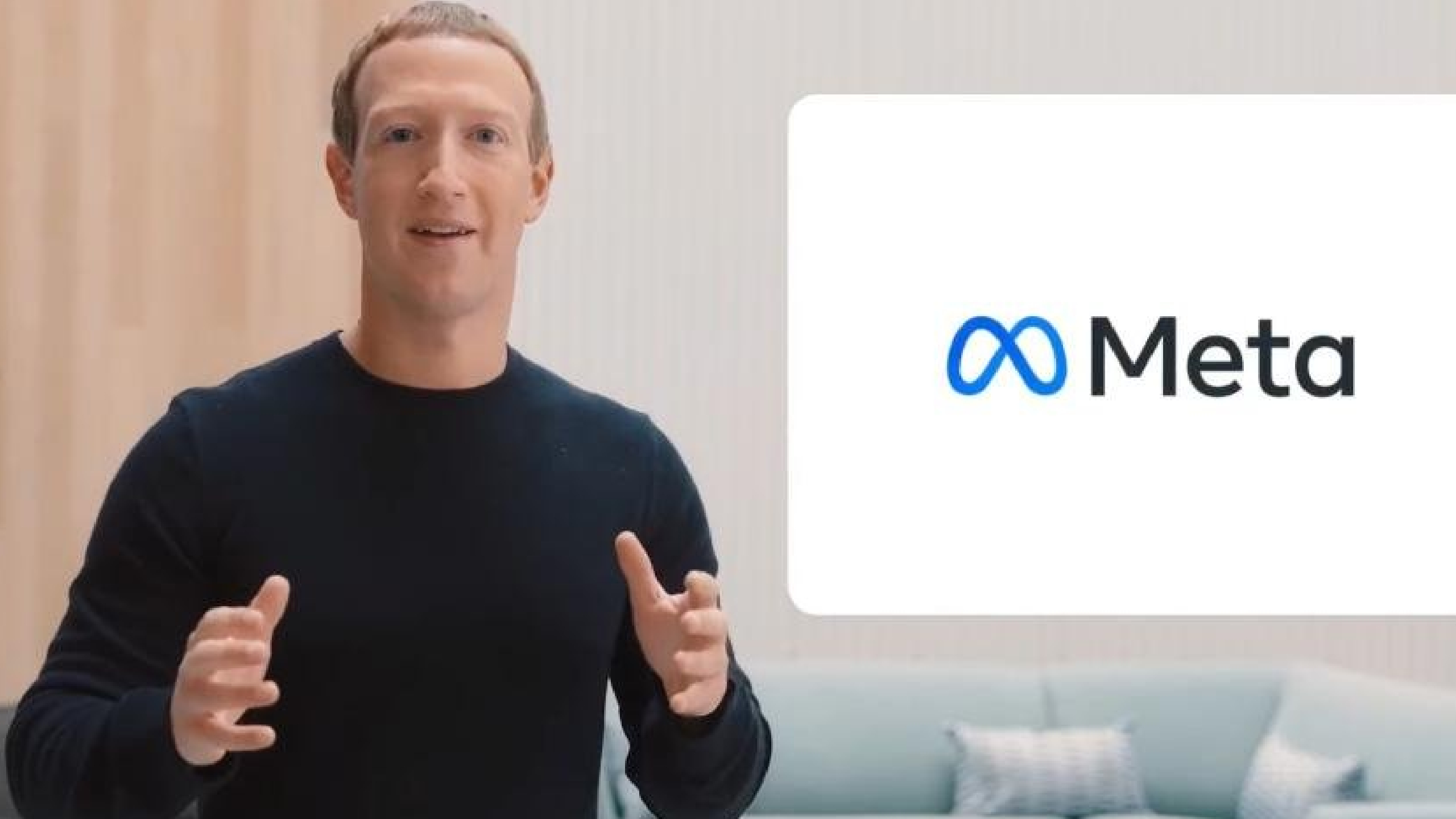 Credit: Meta
Facebook is no more! The social media platform preferred by "your parents" and "the people you didn't like from high school" everywhere is going through a rebrand, or, as it's called in everyday language: "running away from their problems and changing their name."  Founder Mark Zuckerberg announced this week Facebook is now going to be Meta, and you can't just do that without the internet dunking alllll over you.
Facebook is officially changing its name to Meta. Why? Something about the Metaverse, the virtual and augmented reality technology the company sees as the future of the internet, but which currently looks like a somehow worse version of The Sims. A name change makes sense, of course, given that the company has grown far beyond its original purpose. That's why you should always give your tech startup a broad, meaningless name, like Google or Amazon, instead of something specific to what you are today.
The timing of this news is also a little suspect, given the company is drowning in negative news stories lately. Basically, Facebook knew about the bad ways users were engaging their platform but did little or less to stop it. As much as Facebook has affected things politically in the U.S. and being just kind of a bummer, things are actually MUCH worse in other countries.
But that's not what we're here to get into. We're here to make fun of Mark Zuckerberg.
People handled the news with all the glee of a 2nd-grader with a friend trying to give themself their own nickname.
this all happened because zuckerberg never meta girl until college

— Brandy Jensen (@BrandyLJensen) October 28, 2021
The team behind the Facebook's name change to Meta pic.twitter.com/AWY2lrczsg

— Lights, Camera, Pod (@LightsCameraPod) October 28, 2021
How to fix a company: simply change your name#Facebook #Meta pic.twitter.com/3fVL1vHeUR

— Jack O'Connor (@itsjackoconnor) October 28, 2021
Meta indeed. pic.twitter.com/VFH8jTkvwb

— Josh Sneed (@JoshSneed) October 29, 2021
Facebook is changing its name to Meta. "Knock knock!" "Who's there?" "Meta!" "Meta who?" "Meta whistleblower & instead of improving the way we do business, we're gonna pretend to be a new business!"

— bettemidler (@BetteMidler) October 29, 2021
Gonna take awhile to get used to saying "He was radicalized in a META group"

— The Daily Show (@TheDailyShow) October 28, 2021
The company will start trading on the stock market under its new name starting in December.