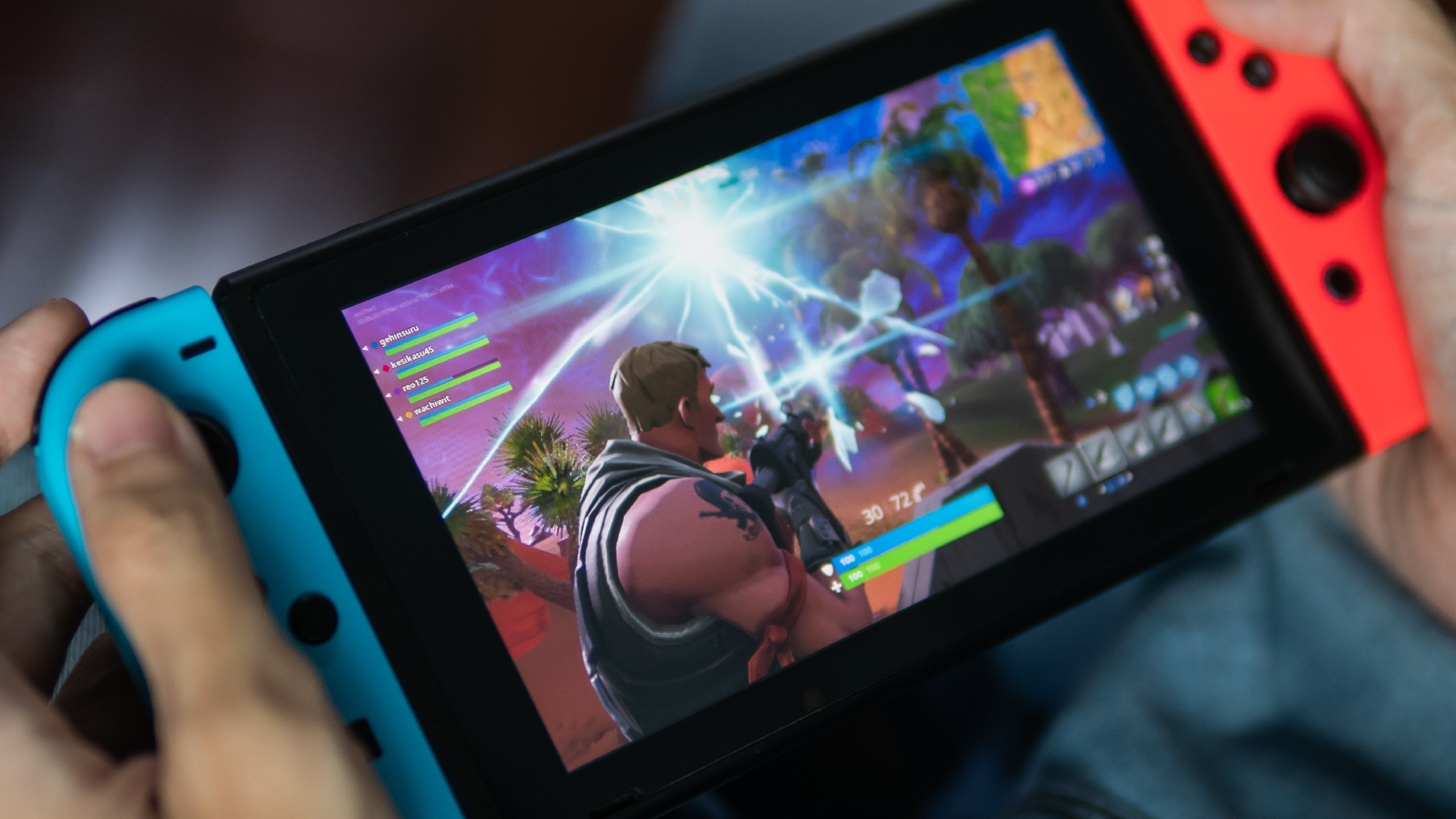 Credit: Wachiwit/Shutterstock
The rumors of the long-anticipated Nintendo Switch Pro heated up again this week in a big way as Bloomberg broke the news that more than 10 video game companies were developing games for a Nintendo console with 4K capabilities.
The current Nintendo Switch doesn't support 4K graphics on a monitor or TV but anonymous employees from at least 11 gaming companies have been reportedly given a 4K Nintendo Switch development kit. This has led to further speculation that Nintendo could be getting ready to announce a new console, possibly the long-rumored Nintendo Switch Pro, that could support better graphics.
Exclusive: Bloomberg learned at least 11 game developers, ranging from large publishers to small studios and include at least one that has never made a console game before, Zynga Inc., were in possession of Nintendo's 4K development kit for the Switch.https://t.co/vEX87wNubF

— Takashi Mochizuki (@6d6f636869) September 29, 2021
The Bloomberg story indicated the kits were sent to the game developers with the request to support the better resolution. The sources (of which there seemed to be many) indicated a new console would come late next year at the earliest. It was also reported that there was difficulty getting the necessary components manufactured was a reason for the delay.
Nintendo, for its part, denied the Bloomberg report and said they have "no plans" to offer a new console. The company can hardly say anything else with the release of the Switch OLED coming in October.
A news report on Sept. 30, 2021(JST) falsely claims that Nintendo is supplying tools to drive game development for a Nintendo Switch with 4K support. To ensure correct understanding among our investors and customers, we want to clarify that this report is not true. (1/2)

— 任天堂株式会社(企業広報・IR) (@NintendoCoLtd) September 30, 2021
Still, Bloomberg stands by their report, and the information they discovered from various employees at the 11 different gaming companies. The fan speculation heated up after the Bloomberg report. Others are throwing cold water on the possibility, saying Nintendo's denial could indicate a Nintendo Switch Pro *was* in development, but isn't in the works any longer.
I see the Nintendo Switch Pro is trending on Twitter again: pic.twitter.com/D8XID7e4Wv

— In My Mind (@MeAloneInMyMind) September 29, 2021
Will we ever see a Nintendo Switch with 4K capability? At the rate companies improve their consoles, it has to be only a matter of time. And this is one of the most mainstream media reports yet on the infamous "Nintendo Switch Pro", so even if it's looking less likely it's going to happen *soon*, it's still possible it happens down the line.