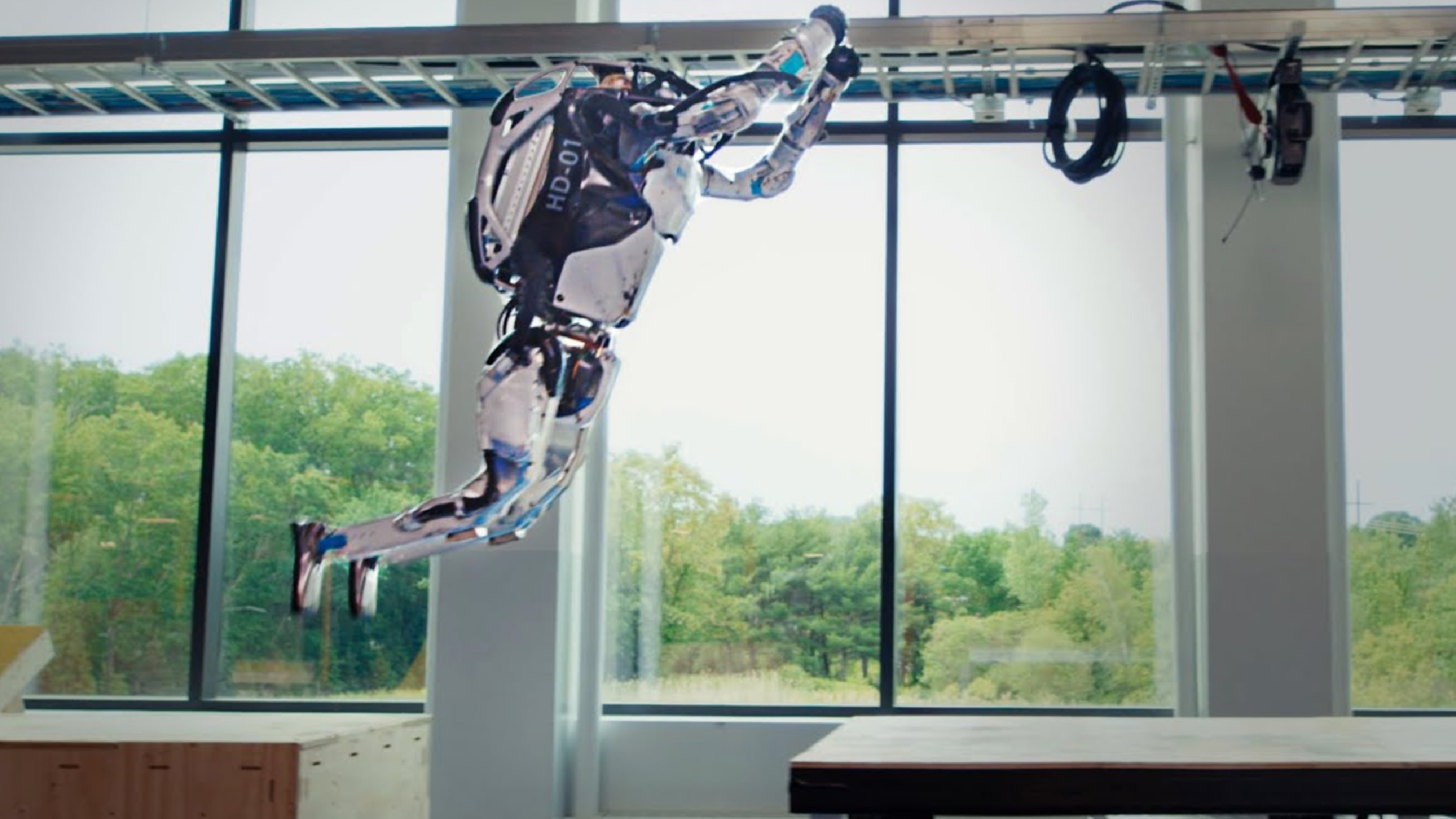 Credit: YouTube/Boston Dynamics
Boston Dynamics is back at it again. The robot company surfaces every 12-18 months with a new video of their machines whose only purpose seems to be terrifying us about the future. It was one thing when their robots were just dancing, now they're a little more menacing, with their latest video featuring humanoid robots doing complex parkour.
Their Atlas robots managed to jump over gaps, navigate a balance beam, run up and down stairs, and even knock out a coordinated backflip together. They looked perfectly smooth while moving through this obstacle course. This looks like a very early version of the Terminators that will be chasing down enemies of the AI in 20 years.
"The work that we are doing now is really just foundation building," the Atlas Team lead said in a blog post. "We are building the core capabilities that we think any useful robot will need and in doing so we are really just defining the next set of challenges that we are going to be working on."
The company goes into great detail about the work to pull this off, but it's all about furthering innovation and breakthroughs in hardware and software. They chose the humanoid form for the research prototypes because the human form captures the "go-anywhere, do-anything robot of the future." That is the part that is scary. With the advancements made in technology year over year, soon this will look as outdated as the animatronics at Disney World. It feels like we're at the part in Jurassic Park when everyone coos over cute little Dinos hatching and ignores the screams from people who know we're a short time away from being chased through the jungle.