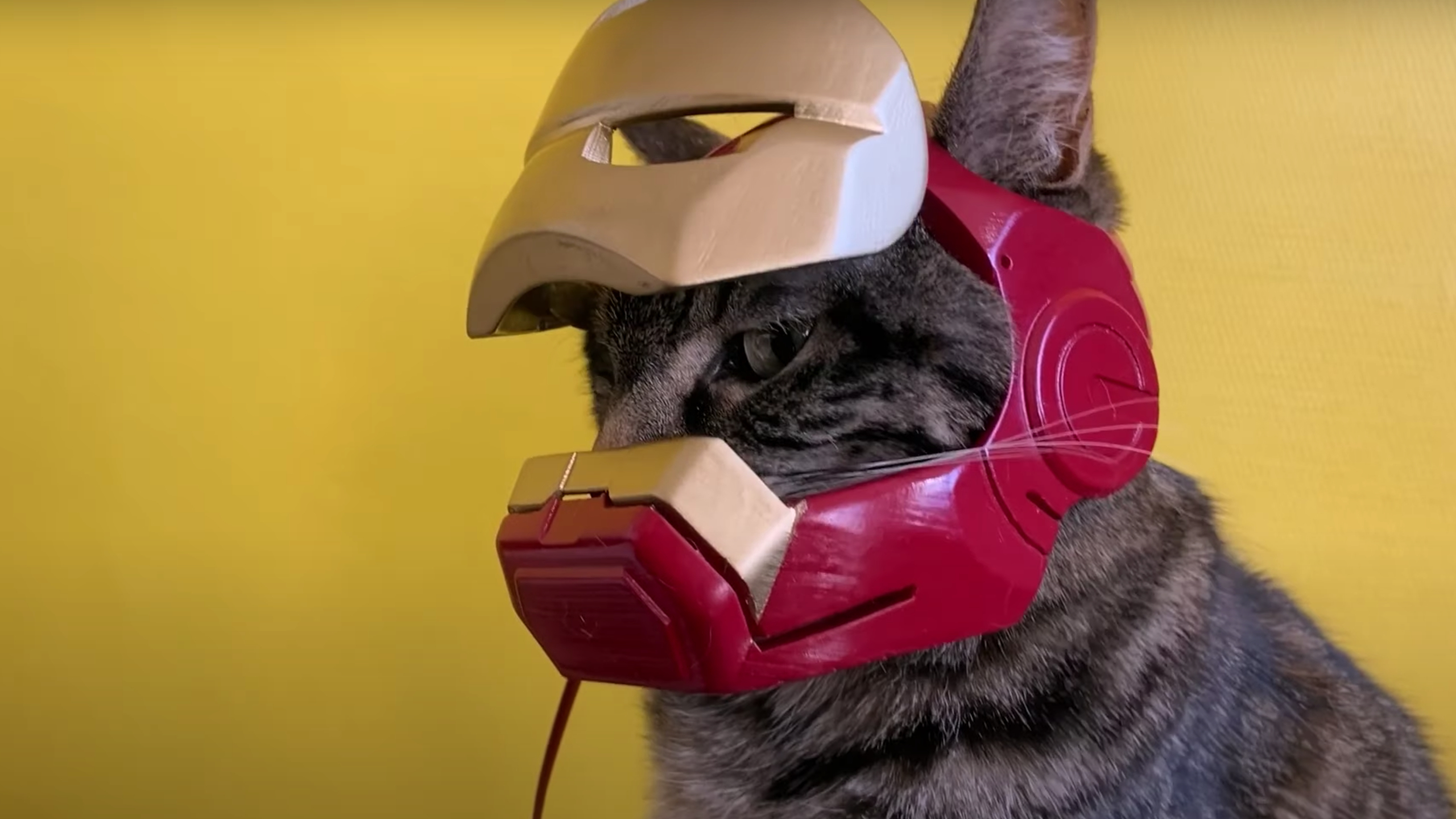 Credit: YouTube/Remy Vicarini
Every day, science brings us closer to a functional Iron Man suit. Why? Well, that part isn't as relevant. But you still get engineers coming pretty dang close to making something that *looks* similar, and you get people working the jet pack game. But now, for the first time, we have a functional Iron Man helmet…for a cat.
Again, you might be asking "why?" And that's the wrong question to ask. A better one would be "why not before now?" and "where can I get one for my cat????" Nerdist broke the news of scientists Remy Vicarini nailing the creation for his cat, Cathode (outstanding). He released the process on his YouTube page.
Basically, he used 3D printer and rendering software to make the two helmet pieces and then added a motor for raising and lower the top part of the helmet. Now this cat is ready to join the Catvengers and start up some beef with the Cat-tain America and Black Panther (still technically a cat, why change it for the Catvengers?).
It's kind of disturbing how comfortable his cat looks in the first piece of superhero armor he's probably worn. Cats shouldn't be this comfortable in robot armor.