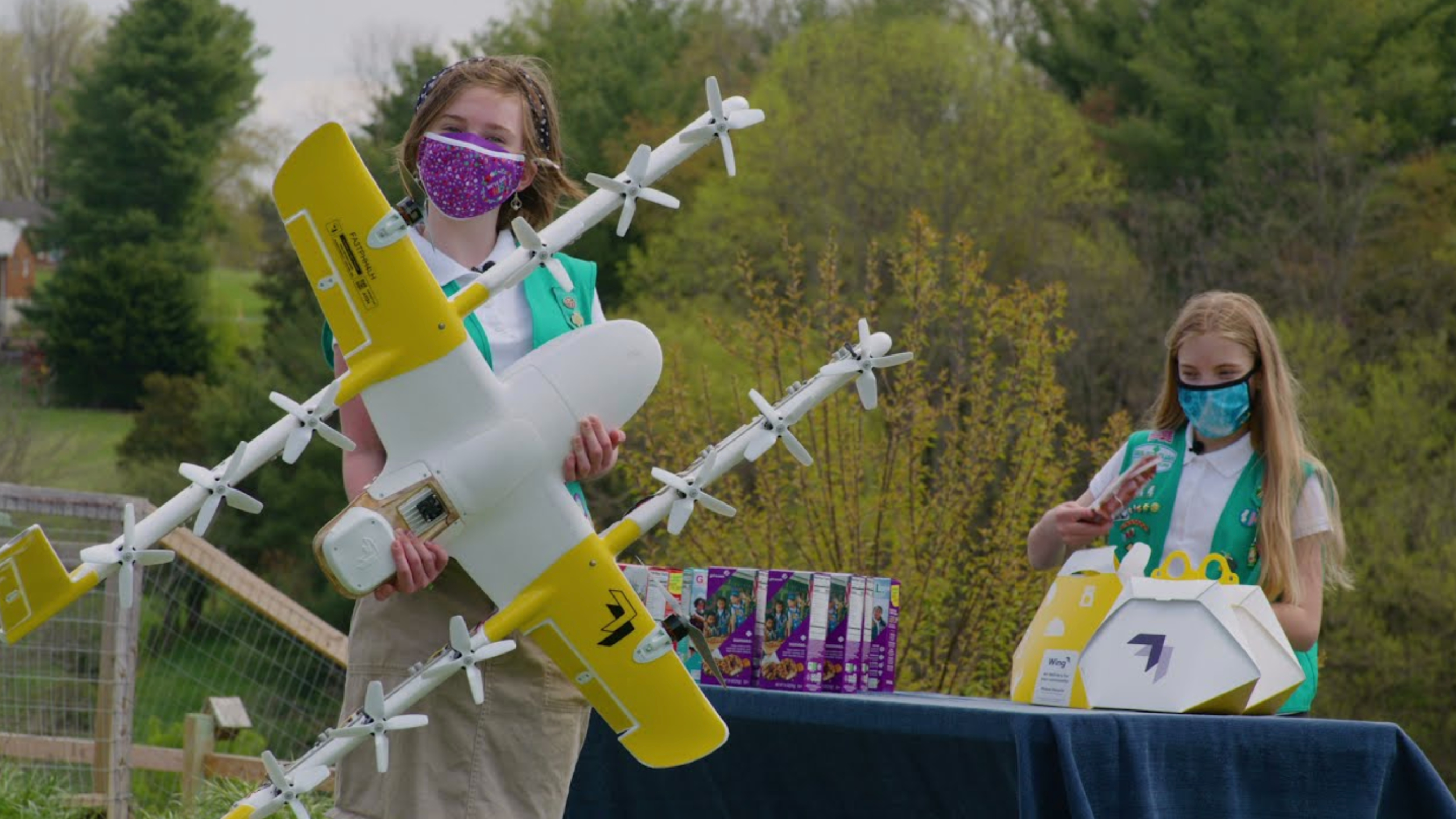 Credit: YouTube/Wing
COVID hurt cookie sales for many Girl Scout troops. Sure, you could buy cookies online for the first time, but the most traditional sale avenues of adorable door-to-door soliciting, grocery store stakeouts, and the most important: dad-guilting-people-at-work options were unavailable. But the pandemic was not without changes that were –cue Thanos voice– inevitable. For example, we've now seen our first cookies, among other things, delivered by drones!
So Wing, a drone delivery service, stepped in to help move some unsold cookies.
It's been estimated that sales were down nearly 50 percent over the last year, so the need was definitely there. But drones delivering Thin Mints? Honestly, that was just a matter of time.
The Girl Scouts of Virginia Skyline\ became the first council to deliver cookies via drone, sending nearly 3,000 boxes through the sky.
The best part is this isn't entirely about delivering cookies, even though that is a perfectly noble goal on its own. Drones are going to be a big part of the future, and Wing is working with the girls to give them an extracurricular learning experience in the hopes of encouraging them to explore more STEM fields in their education and hobbies.
"Drones are going to help change our world, and Girl Scouts want to help that, so drones are going to be a very awesome way to do that," one member of the council said.
It's time to embrace the future, especially if it means more kids getting excited about STEM and when it results in cookies falling from the sky.