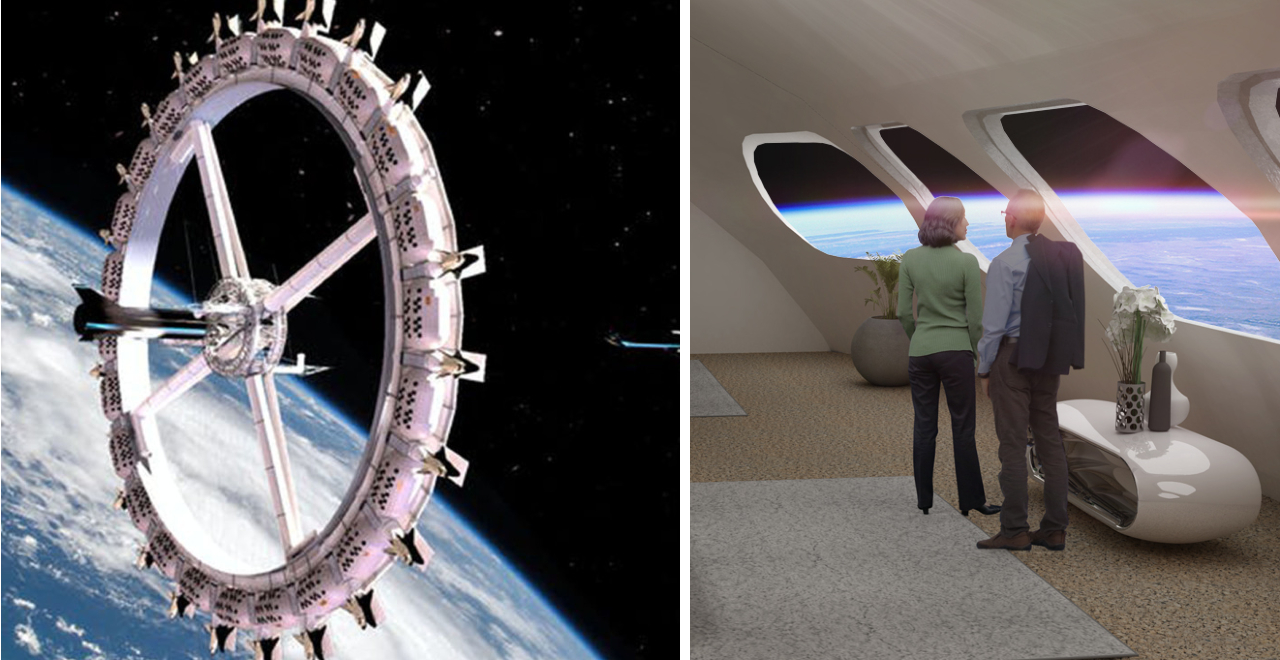 Credit: Twitter/OrbitalOps
Traveling ANYWHERE after 2020 seems like a lot of fun, but it won't be long before things shift back to normal and everyone is looking for a new hot vacation spot. And, if you're the type that likes to plan ahead, maybe set aside some PTO for your vacation IN SPACE. Hey, even chicken nuggets have been to space so this is long overdue.
Construction on mankind's first space hotel is scheduled to start this decade. And, if space construction can stay on target, it will be operational by 2027. Orbital Assembly is the company planning the first outer space hotel, and they plan to start construction on Voyager Station in 2025.
And it looks just as fancy as you'd hope a planned space hotel would:
Why not @rookisaacman, and as a VIP contractor we'll be happy to upgrade you to a luxury suit, but only if you can circle the micro gravity area in Voyager Station's Inner Ring in less than 3 minutes, and drinks will be on us at the bar 😉 pic.twitter.com/Qy7ICoZNgL

— Orbital Assembly Corporation (@OrbitalOps) March 3, 2021
It's very chic (as far as space living goes) as you'll be staying in your own individual pod. There will also be themed restaurants (fingers crossed for Margaritaville!), a spa, a movie theater, a gym, a library, a concert venue, and earth viewing lounges. Because once you leave Earth, you're gonna want to take some time to look back on all the suckers stuck on the same planet they were born on.
And sure, they are planning on having enough space, air, water, and power for all the guests and crew, so a good portion of the new hotel will be dedicated to that. They'll be able to accommodate up to 400 guests (again, if literally, everything goes to plan).
And, so people's bodies "don't fall apart" (important!), the station/hotel will circle the globe every 90 minutes, in order to generate artificial gravity.
It's going to be very exclusive, so start saving now so you can take one of the most exclusive vacations in humanity's history, and do it alongside the most loathsome rich people ever!