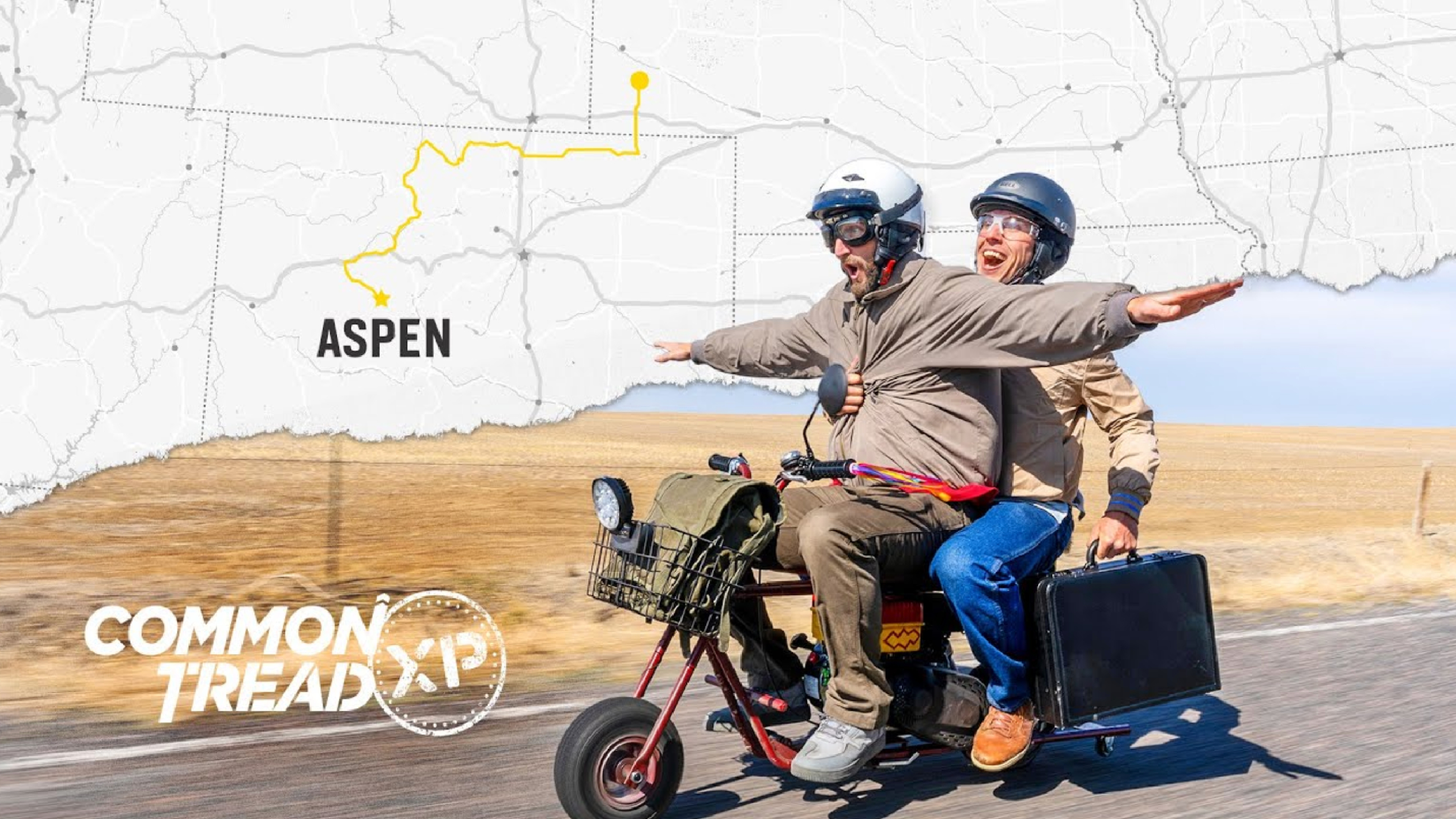 Credit: YouTube/RevZilla
There are a lot of people doing incredible and inspirational things in the world. But sometimes, you just need something dumb. Or dumber. In this case, a pair of YouTubers tried to recreate the iconic minibike trip to Aspen from "Dumb and Dumber" because why not? It's the same reason people scaled Mount Everest, "because it's there."
View this post on Instagram
Two superfans of the iconic Jim Carrey and Jeff Daniels comedy, Zack Courts and Ari Henning, decided the best way to honor the legendary movie was to recreate one of the best parts, the crazy trek to Aspen Harry and Lloyd embark on in the film. The duo even tried to recreate the tiny motorbike they used and even went so far as to mimic the weather conditions the characters would've faced in real life in the film.
Courts told the Aspen times they wanted to do something with their YouTube show that would resonate with people who aren't 'necessarily into motorcycles' and well, duh, of course, this would work.
They logged 382 miles on the trip that was not necessarily fun, per se, but it did answer a question the two fans have always had; is the trip possible? Courts detailed the entire behind scenes of the episode in a lengthy blog post, for those interested in doing something similar (I mean why would you but there's now a playbook).
In his intro:
The movie came out when I was 10 years old, and every time I've watched it since it has made me feel about that age, for better or worse. If you were born after 1975 and you don't think it's funny, you were either born without a sense of humor or you're just very mature. In either case, this story might not be for you.
Henning said it was probably the "dumbest" video they've made (get it? WE DO!), but that they were always fans of the movie and grew up quoting it by heart.
The trip was VERY cold and they had to stick to mostly dirt roads, but they did something they weren't sure was possible, and they also proved a level of fandom of the film that few fans could ever hope to match.