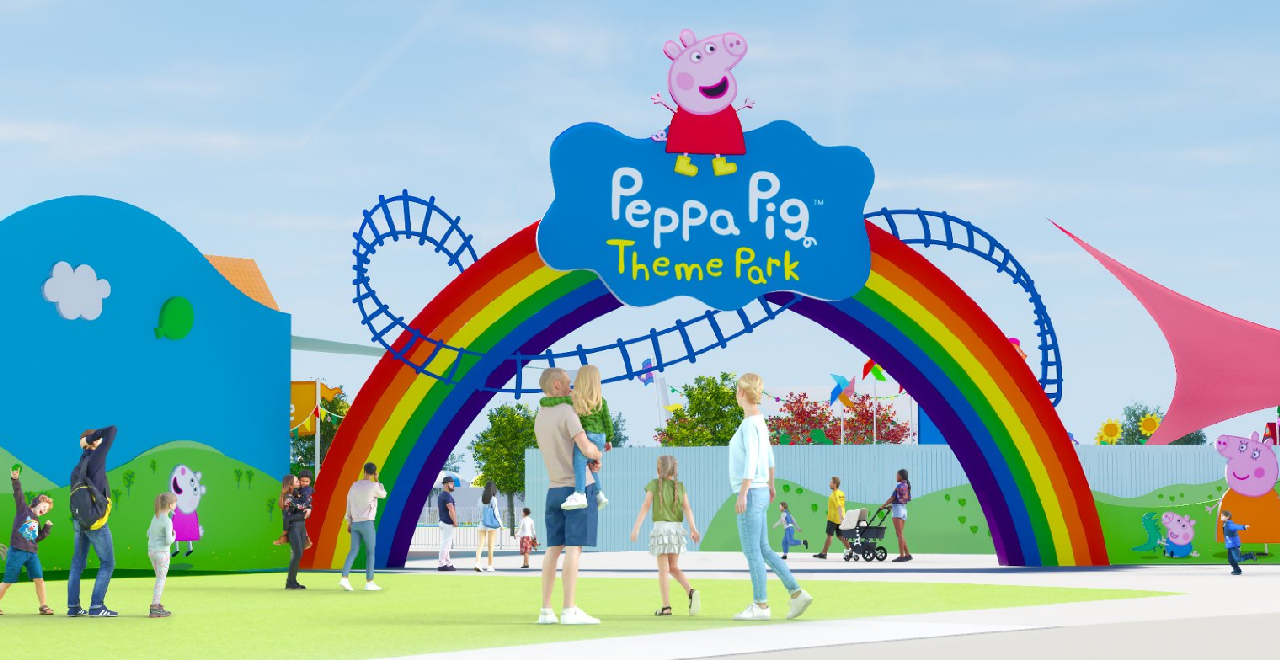 Credit: Merlin Entertainments
When it comes to dream vacations (with kids), Florida is almost synonymous with Disney. Harry Potter World got into the mix with a strong opening, but there's another kid's entity that is jumping into the Florida fray- Peppa Pig. The world's favorite piglet is getting her own theme park.
The news was announced recently as Peppa Pig's theme park, the first of its kind in the world, will be at the Legoland Florida Resort in Winter Haven. The park aims to open in 2022, and yes, there WILL be muddy puddles.
Exciting news! 🎉 The world's first Peppa Pig Theme Park is coming to @LEGOLANDFlorida in 2022! 🥳

The new park will include multiple themed rides, interactive attractions and live shows for guests to get fully immersed in the world of Peppa Pig. 🐷 We can't wait! 🎉 pic.twitter.com/hrUkxJTgAm

— Merlin News (@MerlinEntsNews) February 25, 2021
If Peppa Pig seems like an odd choice for an entire theme park, it shouldn't be, as it's one of the most popular children's shows in the world. That last part is key because they'll obviously be aiming for international tourists as well.
Peppa Pig's theme park will have more than just muddy puddles, as there will be rides, interactive attractions, play areas and live shows, according to a statement from Merlin Entertainments. The standalone park will be the only one in the world where your kids can have a Peppa Pig meet and greet.
Theme parks have been big business for entertainment companies (before that thing last year) and Peppa Pig is one of the hottest kid's shows, as it was the top-streamed kids show in the world last year (thanks to 4-year-olds everywhere) and is translated into dozens of languages in countries around the globe. It's also the No. 1 licensed franchise for Hasbro, proving parents will spend that Pig $ on their kids.
There's no word yet on what the park will be named, but there'll be another spot in Florida your kids (well, your littlest ones) will be begging you to go to.