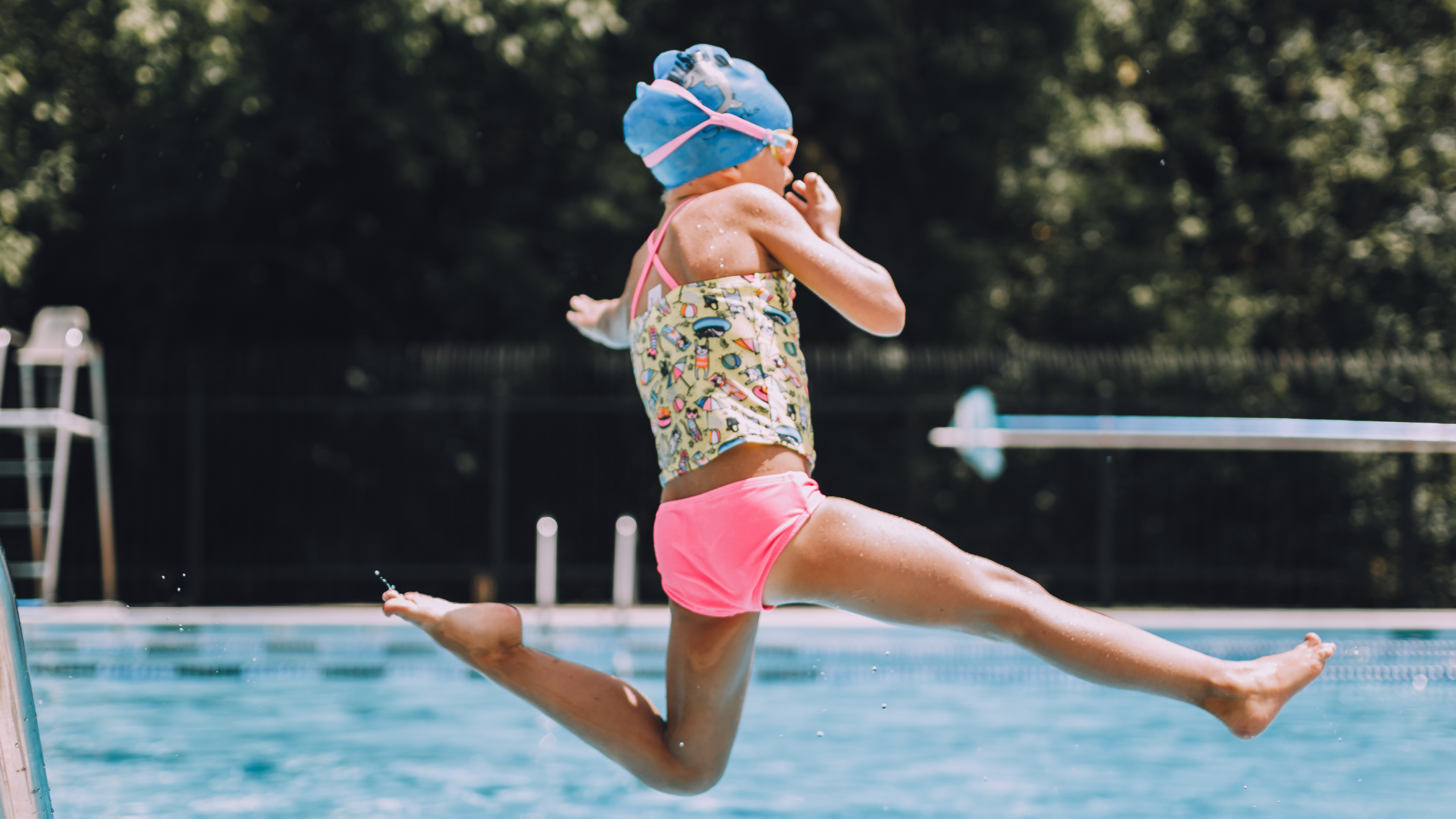 Credit: Getty/Brandi Markham
Summer is here, so it's time for pools, lakes, and beach trips. For parents, that also means keeping your kids safe in the sun. There's more to it than just swim lessons and gallons of sunscreen. You've also gotta stay vigilant any time your kids are near water, and according to one safety organization, even choosing the color of your kid's swimsuit.
Most of the time we try to highlight stories that will make you laugh or make you feel good. This isn't on our our normally fun or sentimental stories, but there are waaaayyy too many tragic stories about kids+water that could be avoided. Choosing the right color for your kid's bathing suit can make a world of difference if they get into trouble.
Look at this color visibility test before you buy a kid's swimsuit https://t.co/Pggi1TQSDl

— TODAY (@TODAYshow) May 28, 2021
ALIVE Solutions Inc., an aquatic safety organization, recently conducted a color test on multiple swimsuits to determine their visibility in pools and open water. The idea is to give parents an idea of what they'd see if a child wearing a suit of that color was struggling in water. It's STRIKING how different some of these truly are.
"Our bottom two colors are white and light blue….our top choices would be neon pink and neon orange," the organization wrote on their post.
Basically, light blue and white are no good when it comes to visibility, so stick to neon colors for all your youngster's bathing suits.
Good news for the plenty of people who loved the 80s! Bring back loud fashion when choosing a swimsuit for your kid, because it could make a big difference in an emergency situation when seconds matter.