Last Blockbuster in Existence Is Becoming a 1990s-Themed Airbnb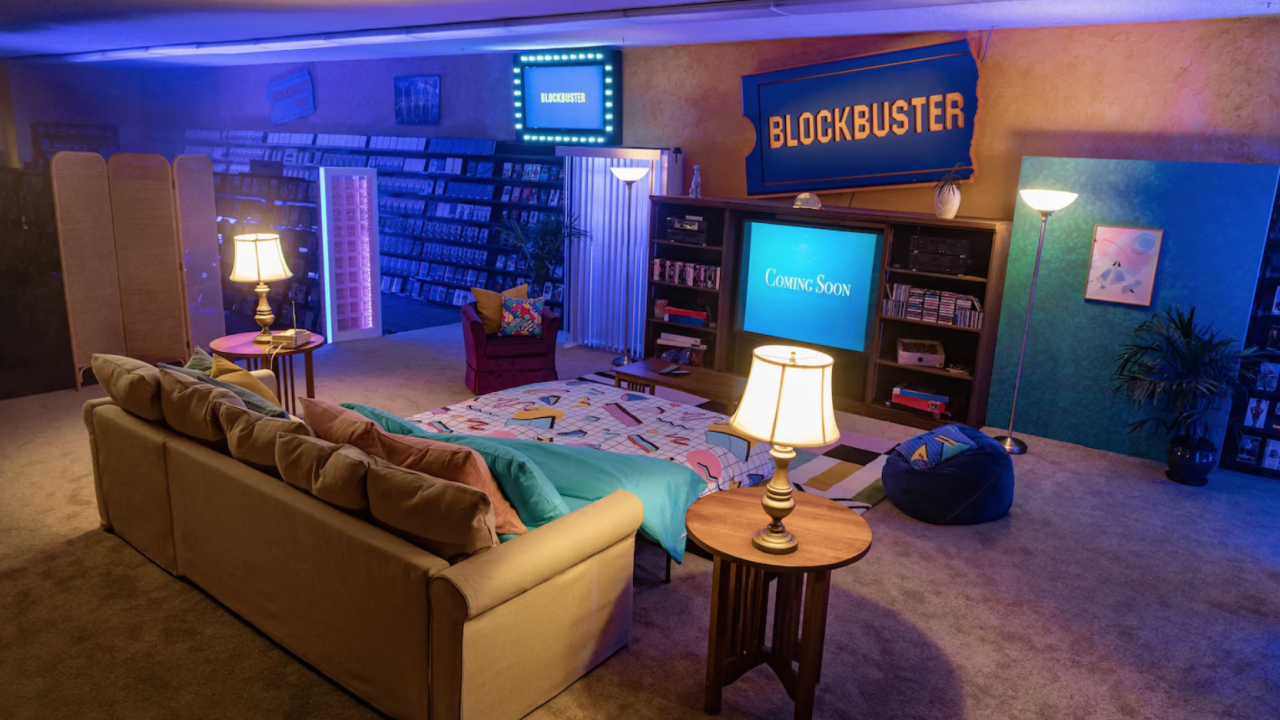 There may be the occasional pop-up shop but there's only one true Blockbuster remaining on the planet, and it's about to (temporarily) become the closest thing to a time machine we currently have. The last store standing for the iconic movie rental franchise is in Oregon, and for three nights in September, it's turning into the coolest Airbnb ever.
The store announced this week that it will be listing the store on Airbnb for three one-night stays in September. The press release described it as a perfect "end-of-summer sleepover." If you've ever wanted to sleep in the 90s, this could be your best shot.
Each stay includes an unlimited movie marathon, as the store's owner has gone out of her way to recreate the perfect 90s at-home viewing experience (including a giant, clunky TV with a VCR). And the price is a pretty reasonable $4, which is only a penny more than the price of a rental at the store.
The store is turning into a rental as part of a promotion to say thank you to the community that has kept them in business, even as Netflix has eradicated the franchise from the rest of the globe.
"It's our 20th year as a Blockbuster, we were hoping to celebrate that this year, but with Covid throwing a wrench into everybody's plans, we were really excited to be able to pull this off," manager Sandi Harding told CNN.
While the store will become available on the rental site on August 17th for the September stays, they will be keeping the living room décor up for awhile for customers that want to see what it looked like. And if you aren't lucky enough to get to book the sleepover in the past, you can avoid the late fees and still grab some nostalgic merch from the store's website.